The world's largest and Australia's first vegan camping festival is coming to Glenworth Valley on November 24 to 26.
The family-friendly festival, which will feature talks, food, live music, workshops and yoga performances, has taken the vegan community by storm since its first event in 2016 in the United Kingdom.
"Camp Out has become one of the most popular and influential vegan events worldwide," spokesperson Cynthia Gigleux said.
"It is a camping festival that unites like-minded individuals who are dedicated to a vegan lifestyle.
"This is the first year Vegan Camp Out is happening in Australia, and it has already reached many people.
"Attendees are travelling from all over the country to camp and attend the event, with some attendees even coming from overseas from places such as New Zealand and Europe."
She said Glenworth Valley was chosen as the site for Australia's first Vegan Camp Out after an extensive search by organisers.
"For about two years, we searched and visited various locations throughout Victoria, Queensland and NSW looking for a suitable venue to host our festival," Gigleux said.
"Despite our efforts, we couldn't find a site that met our needs.
"So, we then decided to reach out for assistance to our community on our social media pages.
"This is when multiple people suggested Glenworth Valley."
She said after looking at photos of the site online, organisers were happy with the choice.
"We were immediately captivated by its natural beauty and couldn't believe we had missed it during our initial searches," she said.
"We arranged a site visit, and the entire team agreed that it was one of the most beautiful locations we had come across.
"We are so thrilled to hold our event at Glenworth Valley, and we're immensely grateful for the support we've received from the GWV team."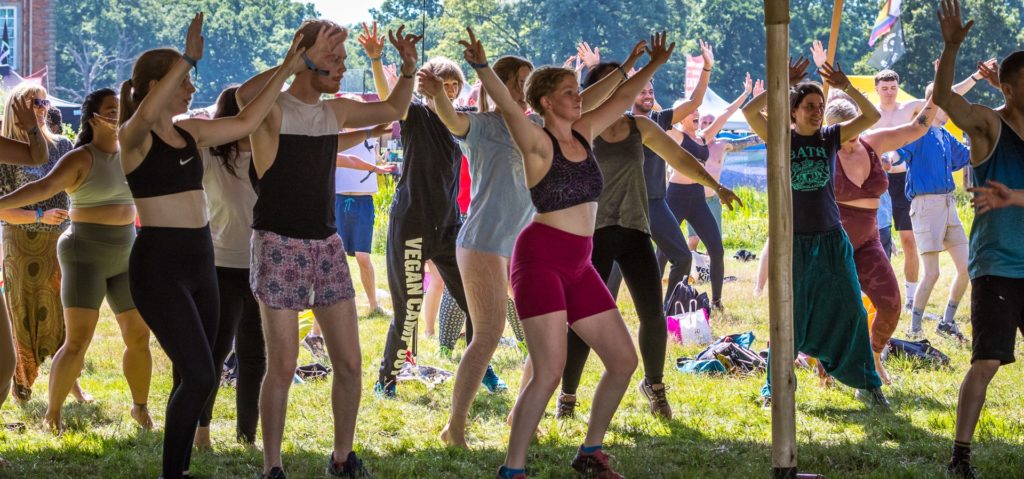 Gigleux said Vegan Camp Out Australia was more than just a regular vegan event or market.
"It is a family-friendly camping festival featuring talks, live music, LED and fire performers, educational workshops, and yoga, dance and meditation sessions," she said.
"We have an extraordinary line-up of international and Australian speakers including renowned figures in the vegan community such as Earthling Ed, two celebrated athletes Nimai Delgado and Patrik Baboumian who were featured in the widely acclaimed Netflix documentary The Game Changers, and Ali Tabrizi who is the director of well-known Netflix documentary Seaspiracy which featured in Australia Netflix top 10.
"These individuals are at the forefront of promoting a vegan lifestyle and have inspired many people to make more conscious choices in their lives.
"We believe that our event will not only leave a profound impact on the attendees but will also have a positive effect on the local economy.
"Many visitors, who might never have considered visiting this part of Australia, are now on their way, excited to participate in this unique experience.
"Importantly, we want to emphasise that Vegan Camp Out Australia is open to everyone, whether they are vegan or not.
"We believe in inclusivity and wish to extend an invitation to all, as this event serves as a bridge towards understanding and appreciating the vegan way of life."
For more information and tickets visit vegancampout.com.au