Central Coast Newspapers
We love and live on the Central Coast

We're all for the Central Coast – we live here, we work here, we spend our time and our dollars here. We listen, we volunteer and we're involved in the local community. We're locally owned and we employ locals. That's why over 250,000 coasties support us.
Ph: 4325 7369
Email: editorial@centralcoastnews.net
Level 1, 86-88 Mann St, Gosford
PO Box 1056, Gosford 2250
Web: coastcommunitynews.com.au
Social: Facebook – Twitter – Instagram – Youtube
Central Coast Newspapers is a locally based public interest news service that publishes across multiple platforms; in print, online, on mobile, social media, in audio/video and subscription services.
CCN is a family owned business that employs local staff who live on the Central Coast.
Digital
The amalgamated digital news service coastcommunitynews.com.au has a 274,000 regular users & 1,020,000 page views (August 2021) – the combined associated social media assets have a monthly reach of 110,000 people including – YouTube – Facebook – Twitter – Instagram (August 2021). The combined push notifications of email and web push subscription list of 74,000 (August 2021).
Print
CCN publishes and distributes three weekly mastheads, with a total print run of over 220,000 papers every month.
The three print mastheads cover the entire Central Coast. Each paper focuses specifically on an area bound by postcodes as follows: Pelican Post (formerly Peninsula News) Post Codes 2256 and 2257; Coast Community Chronicle (formerly Wyong Chronicle) Post Codes 2258, 2259, 2261, 2262 and 2263; and, Coast Community News Post Codes 2250, 2251, 2260. 2250 – Bucketty, Calga, Central Mangrove, East Gosford, Erina, Erina Fair, Glenworth Valley, Gosford, Greengrove, Holgate, Kariong, Kulnura, Lisarow, Lower Mangrove, Mangrove Creek, Mangrove Mountain, Matcham, Mooney Mooney Creek, Mount White, Narara, Niagara Park, North Gosford, Peats Ridge, Point Clare, Point Frederick, Somersby, Springfield, Tascott, Ten Mile Hollow, Upper Mangrove, Wendoree Park, West Gosford, Wyoming.
2251 – Avoca Beach, Bensville, Bouddi, Copacabana, Davistown, Green Point, Kincumber, MacMasters Beach, Picketts Valley, Saratoga, Yattalunga.
2260 – Foresters Beach, North Avoca, Terrigal, Wamberal.
Coast Community News' coverage takes in parts of Gosford West, Gosford East and Wyong Central Coast Council Wards.
It also takes in parts of the State seats of Gosford, Terrigal and The Entrance, and parts of the Federal seats of Robertson and Dobell.
Coast Community Chronicle coverage takes in the entire ward of Budgewoi and major parts of The Entrance and Wyong Central Coast Council Wards.
It also takes in the entire State seat of Wyong, and parts of the State seats of The Entrance and Swansea, and the entire Federal seat of Dobell and part of Shortland.
Pelican Post coverage takes in parts of Gosford West and Gosford East Central Coast Council Wards.
It also takes in parts of the State seats of Gosford and Terrigal, and part of the Federal seat of Robertson.
The papers carry editorial that is specific to the post code areas that they cover.
In this way, readers remain fully interested and engaged with the editorial and are therefore more inclined to read the entire publication and also respond better to any advertising as well.
All articles have local sources and dated so that readers will know when and where the information came from and where they can perhaps get more information.
All articles are edited and given a heading and are often quite different from what was originally received.
Contributions are welcome and are preferred in email form, ideally with any relevant photographs attached. Contributions must include the contributor's name, address and phone numbers. This is not for publication but name and suburb will be published and anonymous contributions will not be included.
CEO: Cec Bucello
Journalists: Terry Collins, Maisy Rae, Hayley McMahon, Merilyn Vale, Sue Murray
Video and audio production: Alex Herget, Haakon Barry
Print Graphic Design: Justin Stanley, Brad
Digital Services, Social Media: David Abrahams
Head of Distribution: Anthony Wagstaff
Publisher: Ross Barry
Ph: 4325 7369
Email: editorial@centralcoastnews.net
Level 1, 86-88 Mann St, Gosford
PO Box 1056, Gosford 2250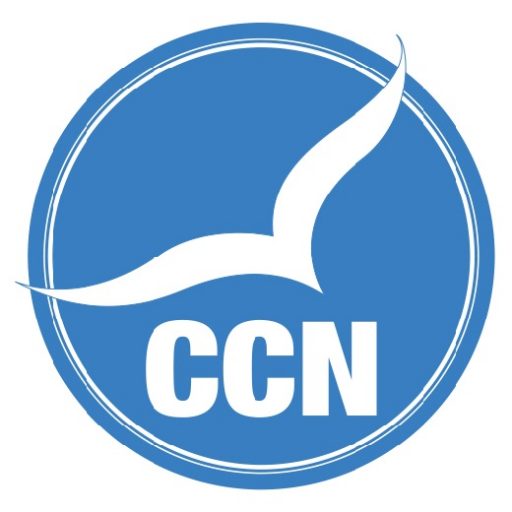 Web: coastcommunitynews.com.au – Social: Facebook – Twitter – Instagram – Youtube