A request to prepare a Planning Proposal to develop a residential site at Woy Woy has been approved by Council at their ordinary meeting on Tuesday, June 15.
Council has agreed to a request to prepare the proposal to enable medium density residential development to occur on the western part of land at 18 Macleay Ave, Woy Woy.
The 5,273 square metre site is currently vacant and privately owned and is zoned RE1 Public Recreation.
The proposal seeks to rezone the western part of the site to R1 General Residential at a lot size of 3,167 square metres.
The council report states the current owner, Pacific Link Housing, is a local provider of affordable rental housing and it is proposed that the rezoning of the land will enable the site to be developed to meet the needs of people on 'very low to moderate' incomes.
A conceptual development design of the project has been submitted to Council which identifies 21 one and two-storey units for the site.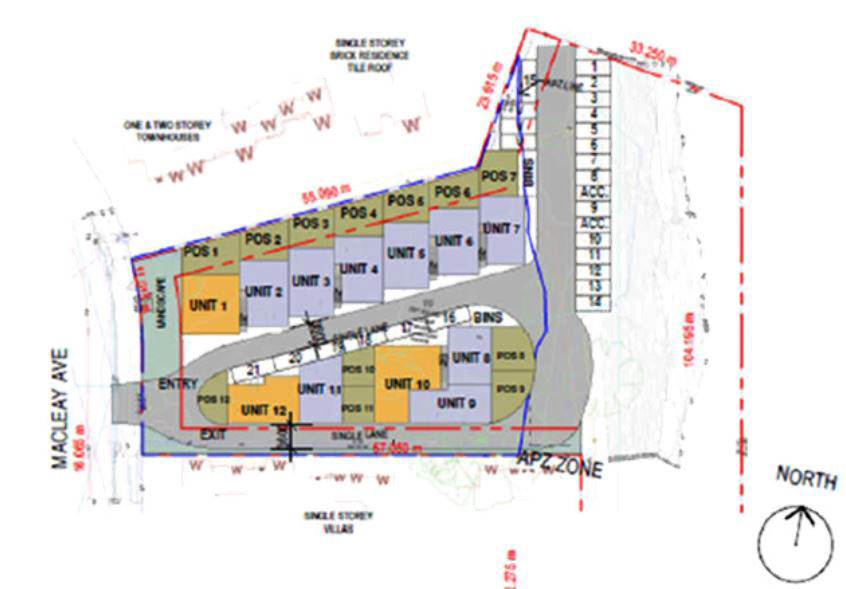 The proposal also identifies that the eastern part of the site is vegetated and accommodates a watercourse which forms a continuation of the local drainage system.
Council suggests there will be a public benefit in this land coming into public ownership.
A Planning Agreement will be negotiated with the landowner to dedicate that land to Council for a drainage reserve.
Two obsolete public pathways will be included into the land to be rezoned R1 General Residential, with Council stating it would be willing to 'enter into an agreement to provide the two pathway corridors'.
Council said the proposal has strategic merit because the site is within an established residential area and is not required by Council for future open space purposes.
The site's close proximity to an existing bus stop which provides regular services to Woy Woy Town Centre and Railway Station was also recognised.
It was stated that the two pathways to the north and south of the lot do not currently serve a public purpose that benefits Council or the community; therefore, the inclusion of the additional land would increase the safety of future residents by preventing public access.
Council also credited the proposal for enabling the provision of affordable rental housing to meet the needs of locals on low to moderate incomes.
Once prepared, the Planning Proposal will be forwarded to the Minister for Planning and Public Spaces for a Gateway Determination.
Council will also undertake community and public authority consultation in accordance with the Gateway Determination requirements, including the exhibition of the draft Planning Agreement.
Source:
Agenda, June 15
Central Coast Council