Family run business, Lemon Tree Framing, is going against the grain to provide an affordable framing alternative that reduces environmental impact and supports the Australian economy.
Lynsey and Richard Stanley bought Lemon Tree Framing Gallery at East Gosford in 2010 and run the only Central Coast framing business to stock sustainable, ethically sourced native timber frames.
This sustainably grown native timber is supplied by the Queensland business, ARTIS PURA Mouldings.
Lynsey said she wanted customers to know there is an alternative to mass-produced materials shipped from overseas.
"We've seen a rising interest in custom and locally-made options, as consumers move away from mass-produced options that either just don't last or fail to do their pieces justice," she said.
"A lot of our products are brought in from overseas, so we buy from our suppliers and our suppliers are buying from Italy, China, Indonesia.
"There is a larger environmental impact of just getting the product here on the containers and so forth."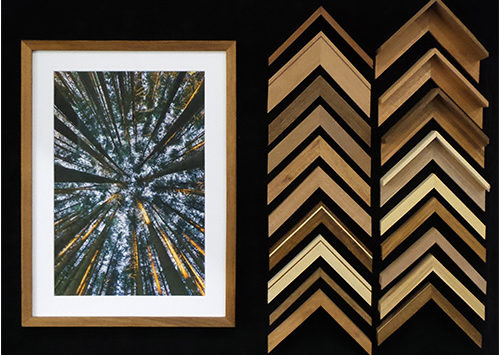 Director of ARTIS PURA, Erin Salguero, said she hopes to bring back the hand-crafted manufacture that has slowly disappeared and support local farmers in the process.
"As an artform, framing dates back thousands of years," Salguero said.
"But it is only around the 12th and 13th centuries that we first see hand-carved, wooden frames that resemble those we still use today."
Lynsey said COVID has highlighted how important it is to give locals the option to buy Australian made products.
"If we can supply this product to our customers, it is supporting us, but it is also supporting the people who manufacture the timber and the people who grow the trees," she said.
Jacinta Counihan