I'm back this week with one of my favourite Summer recipes: a coriander-lover's twist on a modern classic. Try this once and I guarantee you'll make great use of it over the Summer. It's always on high rotation at our place, especially when we're entertaining as it never fails to impress.
If you're a fan of quick, fuss-free and extremely flavourful salads like I am, this one takes the cake. With just four ingredients that can be roughly diced, the whole salad can be thrown together in a matter of minutes, making it one of the easiest Summer recipes you could ask for. It can even be prepped ahead of time.
You may have come across a version of this salad with mint, which is the traditional choice of herbal accompaniment, but trust me – coriander trumps it. That is of course, unless you have that incredibly unfortunate genetic glitch that has stripped you of any capacity to appreciate this fabulous herb. Somehow, I made it through unscathed, but most of my family agree that it tastes like soap. Needless to say, I don't make this much for them.
Most of us grew up loving watermelon. Along with cherries and mangoes, it's one of the most memorable flavours of Summer. However, these days, with many people more focused on health (sometimes obsessively so), and a reductionist approach to nutrition and food taking hold in the mainstream, for many of us, watermelon has been reduced to 'sugar and water' in our minds. Empty calories, lacking any real nutrition.
In case you're going there, I just wanted to draw your attention to a few nutritional facts about this delicious and refreshing fruit. Although, it's important to note here that whole foods are more than the sum of their parts. The field of nutrition is such an embarrassingly young science – there's still so much we don't know. Reducing foods down to their components means we're missing some of the magic.
I'm more a proponent of enjoying fresh, whole foods without overthinking it. Nevertheless, here are some little-known facts about watermelon.
More Lycopene than tomatoes
A USDA study found that on average, it contains 40% more bioavailable Lycopene than raw tomatoes. Lycopene is one of the most powerful antioxidants discovered to date and is strongly anti-inflammatory and potentially protective against stroke, ovarian cancer and human papillomavirus (HPV).
A great source of Citrulline
Watermelon is one of the richest sources of the amino acid, Citrulline. In fact, the compound takes its name from the Latin term for watermelon, Citrullus Vulgaris.
The amount of citrulline depends predominantly on the watermelon variety. Yellow watermelon – often called 'champagne' melon – has slightly more than the popular red varieties and it's worth noting that the rind also contains a fair amount of Citrulline as well. As long as they're organic and well washed, the rinds are edible.
Citrulline has become a popular supplement in the field of sport and for cardiovascular health. It is efficiently converted into Arginine in the body – a precursor to Nitric Oxide (NO). Nitric Oxide is a muscle relaxant which lowers blood pressure, improves cardiovascular function and interestingly or not helps with erectile dysfunction via the same mechanism as Viagra.
With regard to exercise, it's been shown to improve endurance and reduce fatigue by increasing the uptake of oxygen by the muscles under strain.
Citrulline has been shown to be much more effective in boosting Nitric Oxide than the oft-recommended supplemental Arginine, which the body often metabolises before it can be converted to NO. This explains why Citrulline is such an effective natural treatment for erectile dysfunction and cardiovascular disorders. Preliminary research has also demonstrated a potential to improve insulin sensitivity.
A source of Cucurbitacin E
Watermelons also contain cucurbitacin, which has been studied extensively since the sixties and shown to be a promising therapeutic agent against cancer proliferation, as an immunomodulator and for the prevention of neurodegeneration in conditions like Parkinson's.
It also assists in the treatment of pain and inflammation via the same mechanism as popular COX-2 inhibitors, aspirin and ibuprofen.
Nice Summer salad, but what about the fructose?
For those in the habit of monitoring their consumption of fructose, watermelon contains a reasonable amount, so you may want to skip this one. Or you can simply enjoy a small portion as a palate cleanser or accompanying side salsa.
For anyone else concerned about fructose, it's worth noting that the recent hysteria revolves mainly around high-fructose corn syrup and its cousins. There's still a distinct dearth of studies looking at fruit-derived fructose and its effects on healthy folk, so until we know more, best not to throw the baby out with the bathwater.
Recipe: Watermelon, Feta and Coriander Salad
Well I hope I've given you enough reasons to try this one over the course of Summer. Even typing this piece has me excited about making it again, after a such a long wait!
The salad is best served fresh, so if you're entertaining, you can dice the melon, feta, onion and coriander beforehand and store them in the fridge until you're ready to serve. Plating up takes a few seconds – simply toss the ingredients together with the lime juice and salt and you're good to go.
I tend to utilise coriander stems in my rustic, flung together salads on a day-to-day basis, but if you're wanting to make a more delicate dish when entertaining, it's best to use the leaves only and save the stems and roots for something else.
Yield: 2 large servings
Ingredients:
• 600g of watermelon flesh, cubed (roughly 1/4 of a small watermelon)
• 90g feta, cut into small cubes
• 1/2 bunch coriander, very finely chopped (roughly 1/2 cup, tightly packed)
• 1/4 small red onion, finely diced
• 1/8 cup lemon/lime juice (roughly 2 small lemons/limes)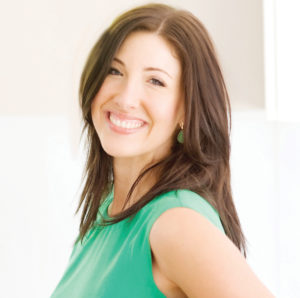 • Pinch of salt
Method:
Place all ingredients in a bowl and toss to combine. Serve immediately.