Two Clydesdale horses have visited children at Woy Woy's CatholicCare Out of School Hours and Vacation Child Care Centre.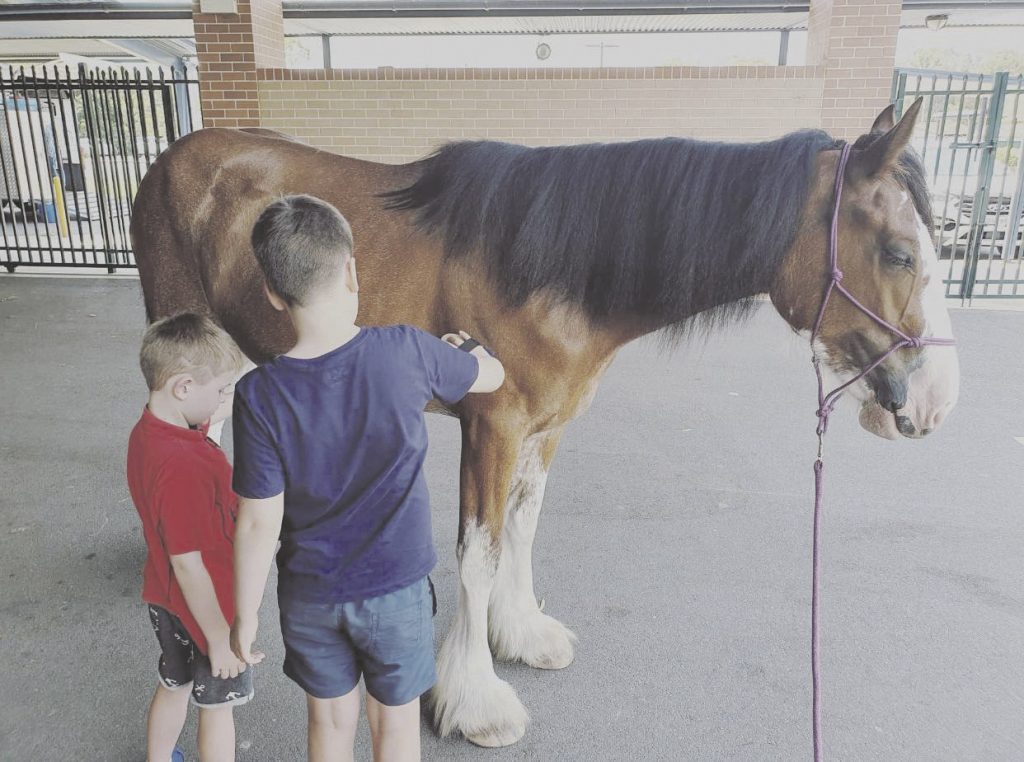 The horses, Wellington and Claudia, stopped at the centre for a visit on January 25.
They were the same horses that toured aged care facilities around Umina and Woy Woy late last year.
Their owner Mr Jayden Beesley said Wellington and Claudia lapped up the attention.
"We had lots of children give the horses lots of cuddles and brushes.
"The kids at Woy Woy loved them so much that they wanted to come home in the horse float," Mr Beesley said.
He said visits to children's centres were one of his favourite things to do with his horses, as he and his partner Alex continued to develop the therapy-driven initiative.
"We love doing these visits.
"Some of the kids had never interacted with a horse. It was so very memorable for them," Mr Beesley said.
SOURCE:
Social media, 25 Jan 2020
Jayden Beesley, W and C Events
This story appeared first in the print edition of the Peninsula News edition 488