Spices 29 Goan Indian Restaurant at Woy Woy has won the Best Indian Restaurant in Regional NSW category at the 2023 NSW Restaurant & Catering Hostplus Awards for Excellence.
Business owners Nelson Fernandes and Selma Rocha and the whole team at Spices 29 are overjoyed at the win.
"This great day for the business has arrived because of the constant support from our customers and the team work," Rocha said.
"It has been our pleasure and a great opportunity to be able to compete against big businesses."
Business director Nelson Fernandes said the enthusiasm and dedication shown by the staff over the past five years of the business had been the biggest factor contributing to the win.
He said the Central Coast had always been a wonderful place, filled with loving patrons and boundless opportunities.
"I have been working in the hospitality industry for over 20 years myself, and it always is an absolute pleasure to be able to bring delicious food and warm service to the clients," he said.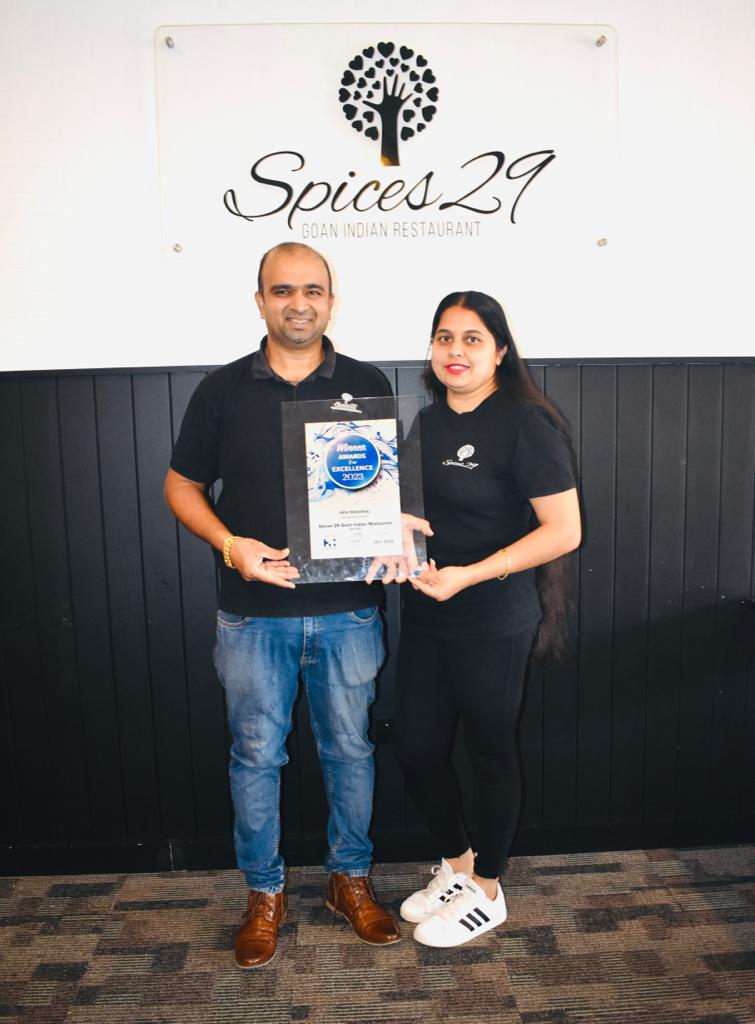 Restaurant Manager Shiwangi said the restaurant always strived to serve the best food and service.
"Winning is a wonderful thing; however, the focus is to be constantly become better," she said.
"For us, this achievement is a milestone which is the sweet fruit of our hard work over the years."
Head Chef Praveen Kumar sees the big win as a challenge and is already preparing for the Nationals.
"People come here to celebrate, and it is our duty as a team to offer them the best," he said.
"I take pride in working at Spices 29 and will always ensure that our pride grows."
Restaurants, cafés and catering businesses gathered to celebrate the achievements of their peers and the announcement of the award winners at Le Montage on October 30.
The Awards for Excellence is a nationally recognised program celebrating exceptional service and culinary talent across the state.
Restaurants are assessed on the entire dining experience including, food, beverage, service and restaurant presentation.
Caterers are assessed on all aspects of their catering business including operations, food, service, staffing and event/site outcomes to determine the catering category winners.
The Restaurant and Catering Industry Association of Australia (R&CA) represents tens of thousands of restaurant and catering businesses across Australia.
To view all winners in the 2023 Restaurant & Catering Hostplus Awards for Excellence, go to www.rca.asn.au