Once again the Central Coast has been laid low by a severe storm event, with record rainfall of almost 500mm over the past week seeing mass evacuations, road closures, dam spillage and almost 1,000 calls for help to the State Emergency Service (SES).
Gosford SES Unit Commander, Rolf Garda, said many of the calls had come from the Tuggerah Lakes area, where rising lake levels saw many residents in surrounding low-lying areas evacuated mid-week.
"We've had a lot of requests for supplies and evacuations from that area and we've also had a lot of crews supporting the river communities in the Lower Hawkesbury," he said.
"We've conducted around 40 flood rescues and haven't yet been able to get around to the many calls for roof and home damage because we've been flat out with immediate emergency work, including welfare checks."
Garda said 30 personnel from Victoria had arrived on July 7 to assist with the backlog as crews began attending to the many home damage reports.
"Some homes have been sitting there damaged for a number of days – we'll be working well into the weekend to get to them," he said.
Garda said with rain easing on July 7 repairs would hopefully be able to proceed.
"It looks like Tuggerah lakes has peaked and was stable on Wednesday night so if there's no more rain we should be on the positive side of the scales," he said.
"There has been a ridiculous amount of water and with more wet weather predicted in coming months, we could well be in for this again."
Garda said SES crews were exhausted, with the last major flood event on the Coast just four months ago, and had been working non-stop for over a year.
"If we haven't been doing local calls, we've been sending people out west where flooding hasn't stopped for 18 months," he said.
"A lot of this is done by volunteers.
"Maybe the system has to change – these events are getting so big and there is only so much capacity."
Garda said the SES was always keen for more volunteers.
"It takes a while to train and equip them (and) a lot of people realise it's hard work – you get cold and miserable; it's dirty, wet work."
Residents of Spencer, Gunderman and Lower Mangrove were the first to receive the order to evacuate early on Monday morning, July 4, as rising floodwaters put homes and lives at risk.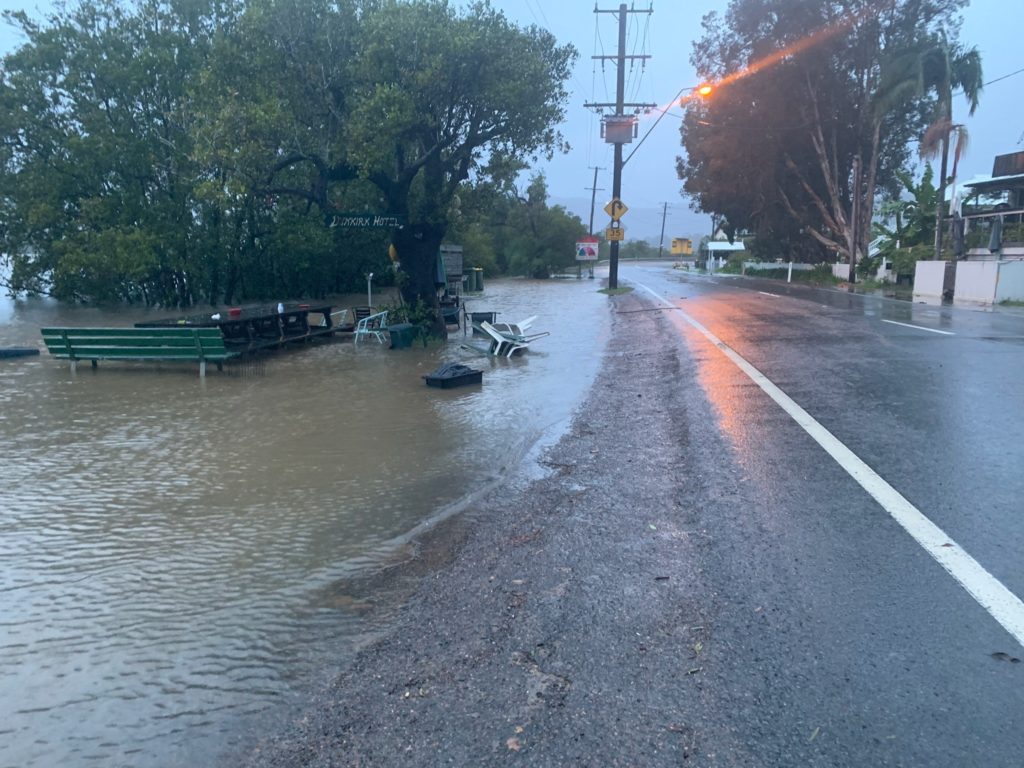 Just four months after the townships were devastated by flooding earlier this year, residents were once again facing huge flood losses with road access, sewerage, power, phone and internet services at risk.
Flood levels rose at Gunderman and Spencer rose through the week at levels higher than the March flood, with Central Coast Council saying this flood appeared to be the largest in the lower Hawkesbury River in the last 100 years.
Also on July 4, the warning came that Tuggerah Lake at Long Jetty was likely to exceed the minor flood level (0.90 metres) that afternoon and residents in surrounding areas were put on alert.
Water levels in the lower Wyong River, which feeds into the lake system, continued to rise, exacerbating the problem.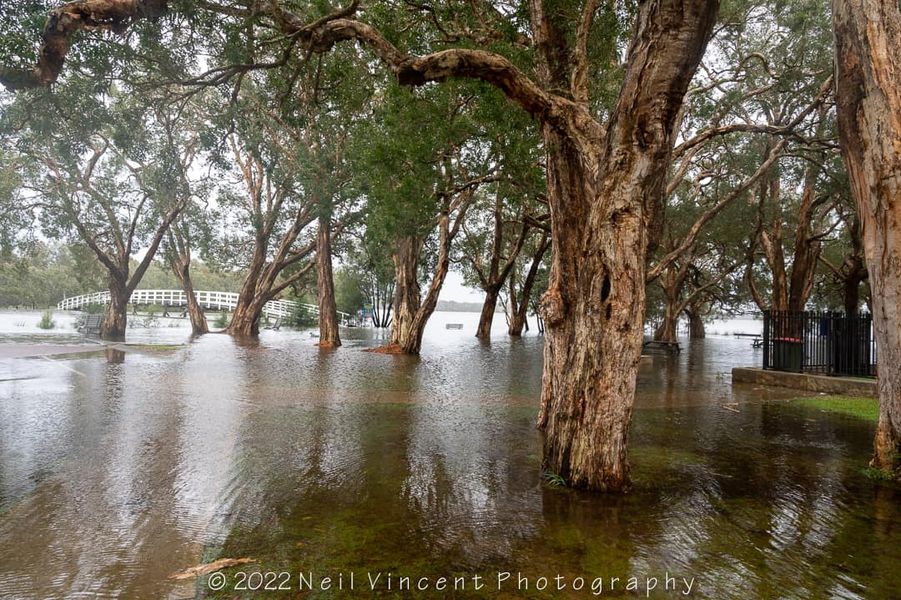 On Wednesday, July 5, the news came that the Upper and Lower Mooney Mooney Dams has started to spill with residents in the vicinity put on alert and warned to lift personal possessions and important items to high ground, make preparations to take pets, essential items, warm clothes, medicines, insurance documents and valuables with them if evacuated and share information with family, friends and neighbours.
That same day, residents in low-lying areas around Tuggerah and Budgewoi Lakes were given the order to evacuate as the water continued to rise with the evacuation order still in place as we went to press.
By July 7, the situation was on the improve, with levels in the Wyong River at Wyong Bridge Downstream continuing to fall after peaking near 2.75m around 6 pm on Tuesday, July 5.
Central Coast Council has been working around the clock to closely monitor local roads, waterways, beaches, water and sewer systems, and other essential services with crews attending to any impacts.
It warns that debris and large items are in flood waters and rivers and traveling through to beach foreshores, specifically in the south at Patonga and Umina.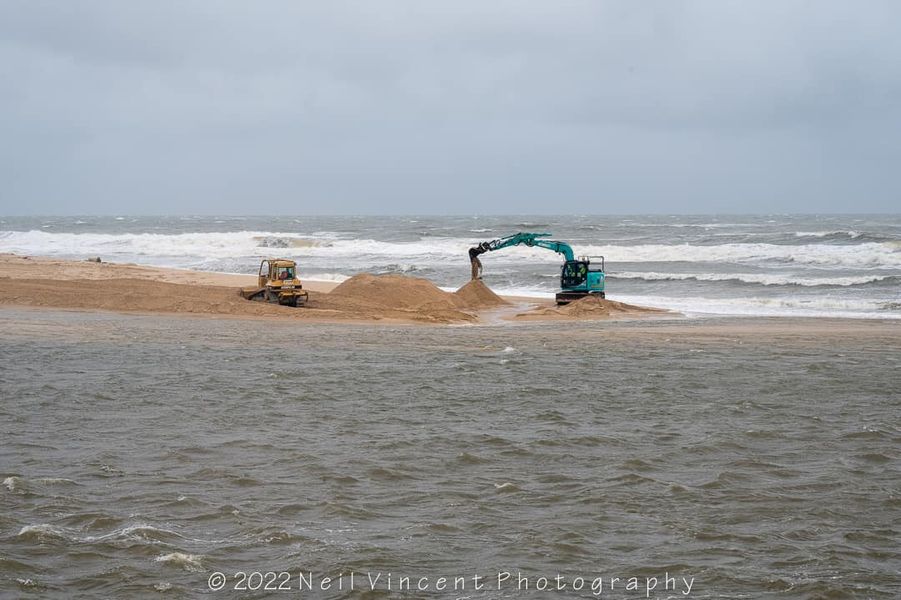 Many road closures are still in place, with residents urged to check the Council website for details, avoid driving where possible and be on the alert for new potholes resulting from the heavy rain.
Council, working with the SES and other emergency services, continues to respond to trees across roads and landslips, with some work having to be delayed until waters subside.
Mangrove Creek Dam reached full capacity and is spilling over the spillway for the first time since construction was completed in 1982, contributing to flooding in Mangrove Creek.
Mardi Dam is at 84.5 per cent capacity and is being monitored.
Council advises waste collection services will continue as normal including bulk kerbside collections.
Several public toilets have been closed, to be cleaned before reopening, with residents once again advised to check the Council website for details.
Emergency evacuation centres have been set up at Gosford RSL and Diggers at The Entrance.
For emergency help in floods and storms, call NSW SES on 132 500. If life-threatening, call 000 (Triple Zero).
Terry Collins