Whether it's for Christmas or to fulfill that New Year's resolution to garden more, I've put together a few ideas to inspire the gardener or garden dreamer in your life.
From simple ideas to delight the heart to helpful ways to take gardening to the next level, maybe you will even find something to treat yourself!
Starting Out Gardeners
These ideas are great for those just beginning to garden.
A gardening journal is an excellent present for all but particularly for those starting out.
Gardening hats and boots are a necessity and are available in all sizes and some very fun styles these days.
Magazine subscriptions, either print or digital are perfect for those starting out as is a copy of your favourite gardening book.
Other ideas include a paper pot making kit for seed raising, kitchen compost bucket, gardening labelling stakes and if you are a gardening guru, why not gift them your time.
Make up a gift certificate for one-on-one gardening lessons from you.
An alternative is a gardening class or course online.
Native beehives and insect hotels are a must to protect and encourage our precious beneficial insects.
They are readily available from most garden centres, and you might like to create your own for your nature-passionate friend.
Instructions can easiest be found online, search: DIY native beehive or bug hotel.
A good quality watering can may be a subtle hint, but it might just give your brown-thumbed, but garden-interested mate, more motivation to keep their plants watered.
Gifts for Gardening Gurus
Harvesting baskets are such handy items and you one as the base of a gift basket.
They can be found in lots of materials and sizes just make sure yours is sturdy enough for vegetable carrying.
How about a tinkling set of wind chimes? Soothing and beautiful they can be found in endless designs to match the taste of your gardening friend and their space.
A sundial would be a brilliant gift and can be found in all sorts of sizes and shapes from elaborate pillars to simple small slabs.
For the gardening obsessed in your life garden specific hand balms and creams are a much-appreciated gift.
Reusable coffee cups may not be welcome in takeaways, but they are in the garden! No one wants bugs in their drinks so look for a garden-themed lidded mug or cup.
Presents for Young Gardeners
These gifts would suit anyone but would make garden-inspiring presents for kids.
A bird house is a lovely idea.
Buy a ready-made one or better yet one they can make or decorate themselves.
Pets! The best gardening pets are worms and if you gift a child their own worm farm, they will love you forever and so will their garden.
A gift to keep little hands and minds busy is a DIY pot.
A plain terracotta pot and a selection of suitable art materials such as weather-proof paints or markers so they can make their own garden art masterpiece would be much appreciated.
You should seal pot first with an all-weather sealant.
If you don't have a compost bin, get or make one.
Houseplant Gardeners
These people really can't have too many plants so another one will always be welcome.
The other thing they love are beautiful, quirky, and clever pots, but just make sure they have drainage holes.
Propagation kits and supplies are also a good idea especially if they haven't begun doing this.
An indoor smart garden is a fun gift idea and can be found in lots of sizes.
They are made up of a hydroponic growing system that includes a light, pot and usually the growing medium and nutrients.
There are a few places now offering macrame and basket making classes, in person and online and these types of hangers and holders seem to go hand in hand with the potted plant trend so perhaps gift one of these classes.
A few other ideas to suit everyone:
The best quality gardening tool/s you can afford and if you can only buy one good quality piece? So be it.
Well-made tools will last over a lifetime.
Other ideas include seed raising kits, heirloom seeds, a flower press, beekeeping course, bee hive, native edible food plant, a bird bath, a bird window feeder, a compost bin, a garden gnome, garden sculpture or art, personalised signage, kneeling pad, seed storage tin, boot scrapers, gardening boots/shoes, houseplant display stand, mushroom growing kit, birdbath, watering globes for houseplants, tool basket or trug, seed bombs or cannons and if you really can't decide then nothing say 'I love you and know you love gardening' like a gift card from one of your local gardening centres.
GARDENING GUIDE FOR COAST GARDENERS THIS WEEK
You can plant the following now: Culinary herbs, beans, beetroot, broccoli, brussels sprouts, cabbages, cape gooseberry, capsicum, carrot, cauliflower, celery, chicory, chilli, choko, cress, cucumber, eggplant, endive, kohlrabi, leek, lettuce, marrow, melons, mustard, okra, parsnip, pumpkin, radish, rhubarb, rocket, salsify, silverbeet, spring onion, sweetcorn, squash, tomato, ageratum, alyssum, amaranths, aster, begonia, California poppy, celosia, cockscomb, coleus, cosmos, cyclamen, dahlia (seed), gazania, gerbera, marigold, nasturtium, petunia, phlox, portulaca, rudbeckia, salvia, snapdragon, sunflower, torenia, verbena, vinca, Viscaria, waratah, zinnia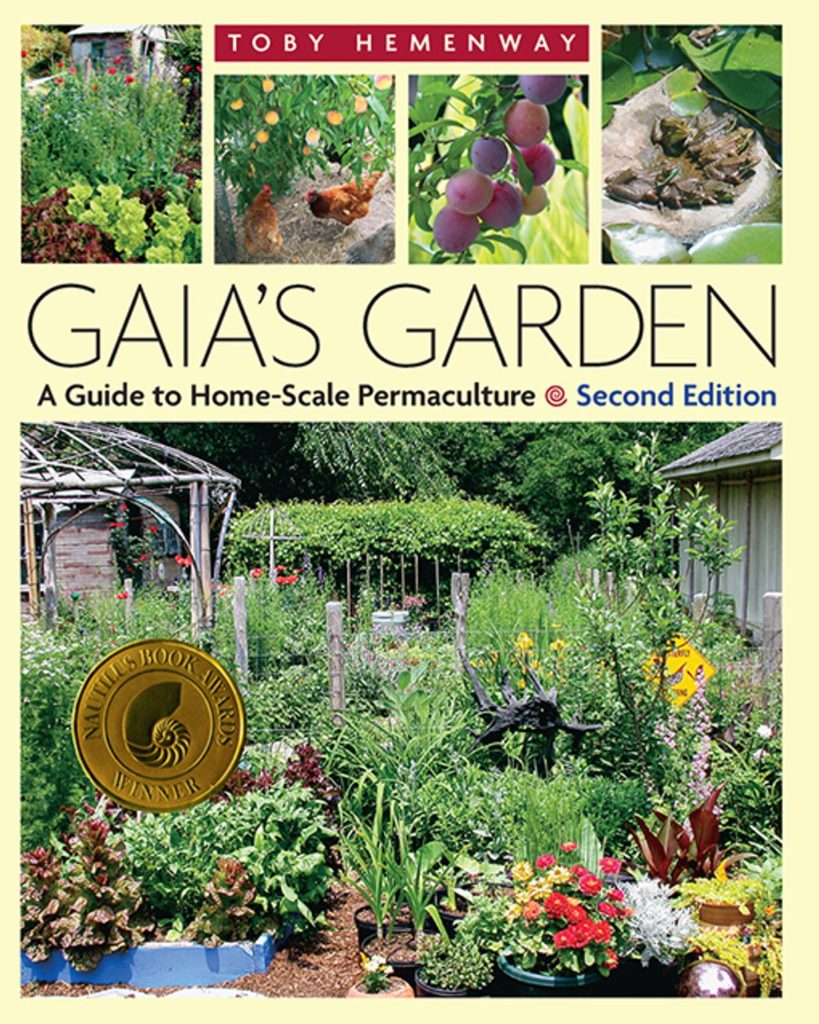 GARDEN BOOK REVIEW – Gaia's Garden, A Guide to Home-Scale Permaculture, 2nd Edition
By Toby Hemenway, Chelsea Green Publishing, 2009, ISBN: 9781603580298
This is an oldie but a goodie and if you are interested in learning more about Permaculture Gardening in particular, then I do highly recommend this book.
A beautiful title, well-illustrated that others have described as fun, and I'd agree.
There is something rather engaging in Toby's tone and in his dedication to working with nature.
Lots here on understanding and restructuring your soil, water usage and catchment, design, edible food gardens and forests, along with ways of encouraging beneficial insects.
There is a whole chapter that suggests useful plants for Mediterranean climates so dig in, that's you Coasties! Gaia's Garden is suitable for all sized gardens and situations as well as skill levels and I think, an important text on creating permaculture garden.
YOU AND YOUR GARDEN: Matcham Holgate Valley Permaculture Paradise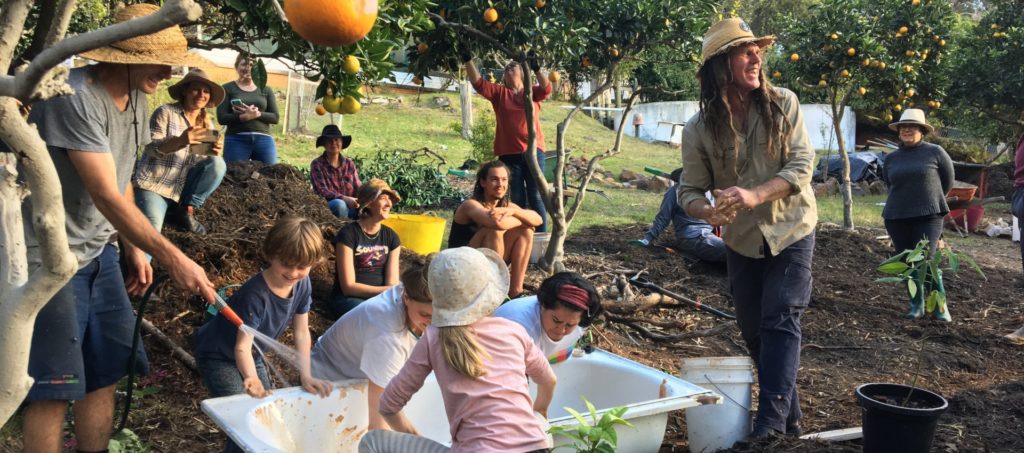 Meg McGowan
Meg discovered permaculture in her late 20s and while many think of it as just a gardening method, it is so much more.
She was drawn to the fact it is an ethical based design system that you can apply to just about anything and she has successfully applied it to her way of living and made decisions based squarely on permaculture ethics.
Their property in the Matcham Holgate Valley began twenty-six years ago as a horse paddock with an acre of weeds but is now a regenerated permaculture wonderland of 3.5 acres that has thrived under these ethics.
Primarily gardening in a 'food forest' style, I asked Meg to explain how this way of gardening works, "In permaculture, we look at the patterns of a forest and we use those to construct a garden that needs very little in the way of maintenance because just like a forest, it pretty much looks after itself." Although Meg grows some annuals, there is a focus on perennials due to their energy efficiency.
Perennials need less fertilisers, they are tough and usually more nutrient-dense along with the advantage of planting them once and then being able to harvest for years.
Annuals and other plants are grown in what is known as a 'polyculture' method.
This means mixing in different types of plants together and not using the traditional western rows or whole beds of one type.
Crop rotation happens almost naturally as Meg pulls out one annual to make way for another.
This style also deters pests, opens opportunities for companion planting and decreases the needs for pesticides.
A third of their land is given back to the natural world and while this is a generous act, what this form of sharing does is provide space for the local birds and insects that in turn help their garden.
Meg's and Permaculture's philosophy of caring for people, the earth and fair share is illustrated in her gardening life.
To find out more about Permaculture on the Central Coast, hop on over to their helpful website: permaculturecc.org.au and their lively and informative Facebook page: facebook.com/Permaculture-Central-Coast-Inc.
Next Week: Technology for Gardeners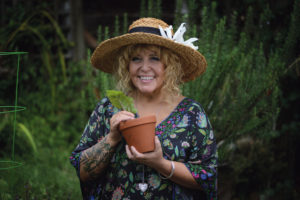 Cheralyn Darcey is a gardening author, community garden coordinator and along with Pete Little, hosts 'At Home with The Gardening Gang' 8 – 10am live every Saturday on CoastFM963.
She is also co-host of @MostlyAboutPlants a weekly botanical history & gardening podcast with Vicki White.
Send your gardening questions, events, and news to: gardeningcentralcoast@gmail.com