[Video report included] A Woy Woy man was denied entry into Queensland this month to visit his terminally ill stepdad after he was suddenly told he had a week left to live.
Elijah Stevenson said it was a complete shock for his family to learn of his stepdad, Rick Campbell's diagnosis after a routine check-up turned into the family's worst nightmare.
---
Rick, 57, had visited his doctor in Longreach after experiencing shoulder pain, only to be told he had cancer, tumours in the brain, spine and back and bleeding on the brain.
After learning of his stepdad's illness, Elijah along with his partner and young daughter (Sienna) in locked-down NSW, applied for an end-of-life exemption to cross the Queensland border.
He said he wanted to go and spend his stepdad's last days with him and so Rick could meet his five-month-old granddaughter for the first time.
"We started the ball rolling straight away," Elijah said.
"We had to get all the appropriate documents for Queensland Health like the diagnosis and the letter from the Doctor confirming he was terminally ill.
"We did all that [and] got it all sorted … he was very [quickly] deteriorating
"I got a phone call on the Friday from Mum, and she said he had just taken a turn and they don't think he was going to make the weekend.
"When I was applying for the border passes – I got one – it said we didn't have to quarantine on arrival to Queensland, that it was valid till October 13.
"I also had an application in for the exemption for an end-of-life visit.
"We went to go through the border, presented our pass and they said to us the G Pass is no longer relevant, that we needed an X Pass.
"So, they moved the goalposts on us.
"The police officer was pretty good actually once he found out what we were doing … I think it hit a chord with him and I could tell by looking at him that he wanted to let us through."
Elijah and his family were then told to go back over the border to NSW and try and get the exemption through.
"We went back over the border and started making phone calls – the first time I called up [Queensland Health] said, 'We want to get you across the border as soon as possible because we know this is a time-restricted thing,' and so from there we were told to call back at 8am Queensland time," he said.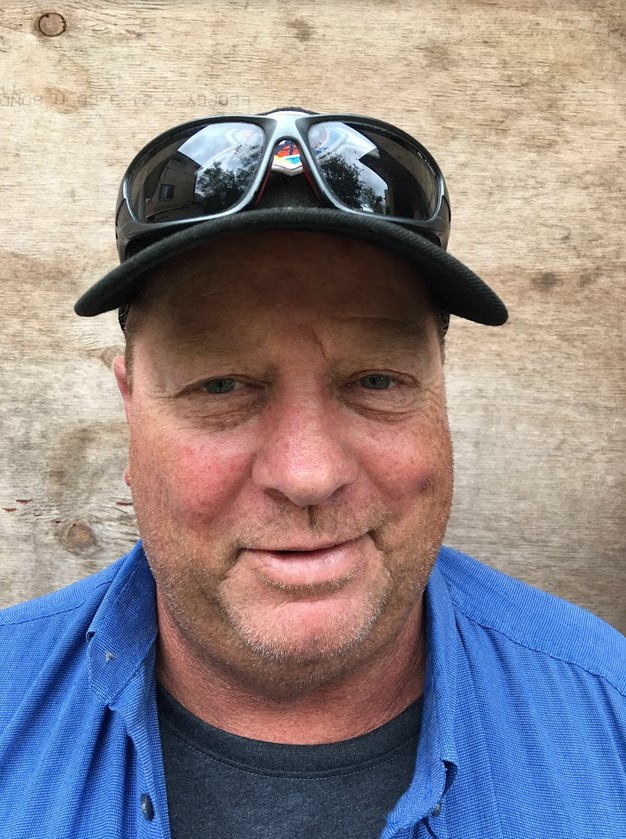 ---
"So that the team leader could process it and approve it so then we would be able to go through.
"They called us back and said, 'Okay you did get a COVID-19 test in NSW but we need you to get another one,' and I said that's not a problem.
"We went to get a test in Queensland, but the hospital was on the other side of the border, so that presented more problems …[they] then realised it was closed till Monday.
"[They] said she was going to get in contact with Longreach hospital and see if you can get a COVID-19 test once you get to the hospital, and for us to go back across the border and hang tight.
"Another Queensland Health officer then called, and he began by stating that the doctor's letter that I got wasn't good enough, so it said that he was terminally ill, but it didn't have a diagnosis.
"I needed another letter from a doctor breaking down the medical conditions.
"I thought it was ridiculous, you have a doctor's letter from a Queensland Hospital, from palliative care, saying, 'Yeah, he's dying' … what more do you want?
"We had another letter from the doctor and the hospital – it was basically a letter of recommendation for the end-of-life exemption.
"Where my mum lives is very rural, it's in the outback … it doesn't work like that.
"We were told we needed to get those letters re-done by different people and by that point I was very angry.
Amazingly, Elijah said he was then told by the officer that he couldn't physically and legally drive the 10-hour trip to Longreach before the weekend was over.
He said his family began organising the new documents in Queensland whilst he checked into a local motel after the long car-ride.
However, Elijah said he then got the phone call he was dreading most.
"I tried to do everything to get there, I was doing everything in my power to reach him and so he could meet his granddaughter, so he could hold her.
"[Queensland Health] moved the goalposts. Every time we'd get everything sorted, they'd say, 'Oh no, you actually need to do it this way now'.
"My mum told me what happened, it was like [Rick] was asking for permission, at this point, to go.
"I got another phone call from the officer who asked me to get all the new letters and he very nonchalantly said, 'Oh sorry about your loss, unfortunately because your stepdad is no longer alive, you are no longer eligible for an end-of-life visit exemption'.
"I was given options – postpone the funeral and fly up and quarantine in a government-sanctioned hotel for two weeks … or bring his body to NSW and have a funeral here.
"I already looked at doing [hotel quarantine] and the costs for us as a family, including flights and their accommodation, would have been about $15,000 – who has the money to go and do that?
"I don't want my mum to have to wait to bury her husband.
"My brain was so fried from everything; I couldn't see a way forward. It really just broke my heart, and I didn't want to come home.
"I didn't want to sit in the reality that I'd just lost my stepdad.
"I'm supposed to be there to support my mum right now – I'm the eldest boy -I'm supposed to be there helping my mum get everything sorted so the weights off her shoulders.
"She's pretty much by herself.
"I guess there is one upside – before he lost his consciousness, he knew we were on our way. I tried to sweeten the deal and bring up a bucket of KFC's hot and spicy.
"I thought maybe that if we could keep him alive long enough by facetiming so he could see Sienna … I thought that love would keep him alive just long enough to get us up there."
CCN contacted Queensland Health for comment regarding Elijah's exemption which they said they received on September 29.
"We are unable to comment in depth on individual cases however Queensland Health did receive an exemption application from Mr Stevenson on 29 September," a Queensland Health spokesperson said.
"The Queensland Health Exemptions team works incredibly hard, under very difficult circumstances, seven days a week.
"We understand the impact of our decisions, and we are working within the boundaries of legislation, health directions and protocols to ensure public health remains a top priority.
"We are doing everything possible to process exemption requests as quickly as we can.
"Every individual decision is made by clinicians who are equipped to deal with extenuating medical circumstances or to assess requests based on compassionate grounds.
"End-of-life visits receive absolute priority, and we process these applications as quickly as possible."
Queensland Health said it wasn't necessary for Elijah to receive a second COVID-19 test at a Queensland facility, rather than a NSW one which disputes the advice he was given at the border.
"Queensland Health accepts an individual's COVID-19 test result from recognised interstate authorities. It is not necessary for an interstate individual to travel into Queensland for a test," the spokesperson said.
"Should a funeral be arranged while the traveller is in Queensland, they will need to complete 14 days of quarantine prior to attending.
"Time spent in quarantine as part of the end-of-life visit will count toward the quarantine period."
Elijah said he was disgusted at the treatment his family received from Queensland Health.
"[Rick died] 10 days after I applied for the exemption and got the border pass," he said.
"I told them he had a week to live … 10 days and then it got cancelled.
"We didn't even get the exemption … and then we're sitting on the border, everyone on our side, just to get a phone call that says, 'Too bad, so sad'.
"I think it's disgusting."
"We did everything right – we got all the tests, all the paperwork – for nothing."
Under the Queensland Government's current restrictions, an exemption may be granted to visit someone who is dying if evidence can be provided.
If the exemption was granted, the individual would have to quarantine for 14 days, or since the start date identified for the hotspot (whichever is shorter).
However, you would be able to leave quarantine to visit your relative.
If your relative is in aged care facility or disability accommodation service, you will require approval from the operator of the facility as well as an exemption to enter Queensland under the Queensland Travel Declaration Direction and Border Restrictions Direction.
Individuals can request an exemption online using the online Health Service Portal which is available on the Queensland Government's website.
A full video report and interview with Elijah is available on CCN's website and YouTube channel.
Maisy Rae