PARALYMPICS –
Dylan Littlehales from Wamberal has just missed out on achieving an Olympic medal by finishing fourth place in the final of the Men's Kayak Single 200m – KL3.
The KL3 category is defined by Paralympics Australia as for athletes with an impairment in one leg who are able to sit forward in the Kayak and paddle by driving with their legs and hips.
Yet the power generated in the competitor's upper bodies, rotations back and forth in their abdomens and – most importantly – the speed with which they slice through the water mean the only road block for these disabled athletes comes from the strength of their competition.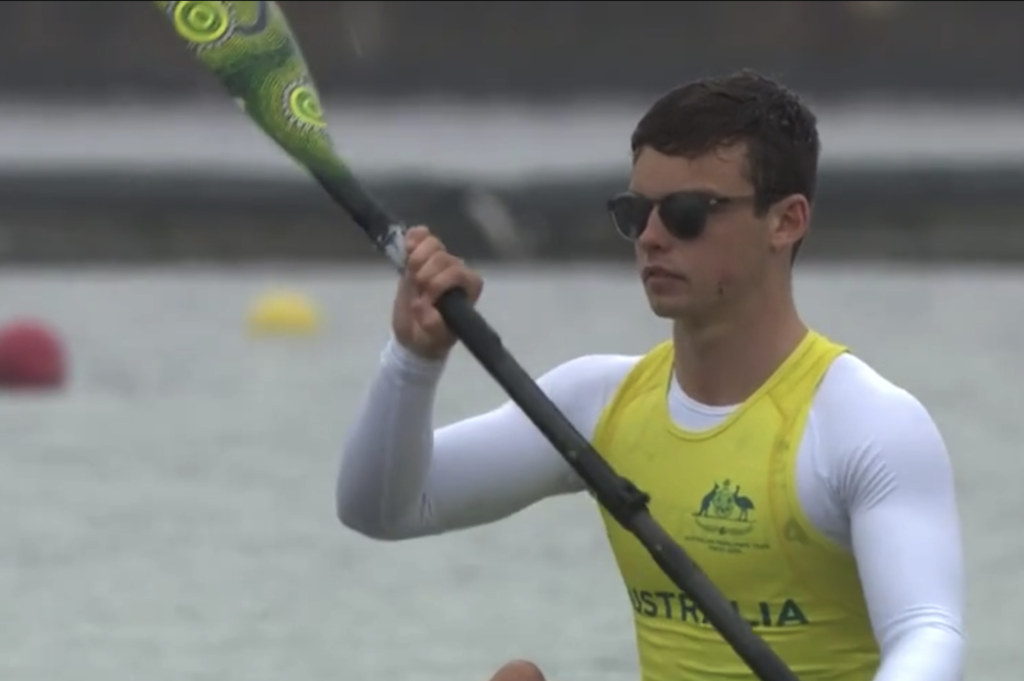 Britain's Robert Oliver finished 0.012 seconds ahead of Littlehales, to achieve Bronze, and less than a second behind two-time Gold Medallist from Ukraine, Serhii Yemelianov and Russia's Leonid Krylov in Silver.
The 21-year-old had set his ambitions on taking the Gold away from Rio 2016 winner, Yemelianov but walked away without a medal.
Since setting a new world record at Rio, the 28-year-old Ukrainian has remained the powerhouse in the sport, winning the World Championship in 2017 and 2018, and now his second Olympic Gold.
Littlehales will return home knowing that his semi-final race time of 40.234 seconds was the fastest finish at this year's Games, only 0.424 seconds behind Yemelianov's world record of 39.810.
His aspiration for Gold remains within his outstretched grasp and the young man will likely have more opportunities to realise this dream during the next decade of competition.
For now he may take heart in being one of 179 Australians to represent his nation at the Para Games, the largest ever Aussie team to date.
This team place eighth overall and earned 80 medals: 21 Gold, 29 Silver and 30 Bronze, including two Gold and one Silver for teammates of Dylan within the Canoe Sprint cohort.
The two wins went to Curtis McGrath in the Men's Kayak Single 200m – KL2 and Va'a Single 200m – VL3, and one Silver for Susan Seipel in the Women's Va'a Single 200m – VL2.
Australian Sports Commission Chair, Josephine Sukkar AM, commended the team on both its podium success and overall commitment to a Games beset by multiple challenges.
"Our Paralympians are no strangers to adversity, but the preparations to get to these Games were like nothing we've ever seen before," she said.
"In the face of these challenges, our Paralympians haven't just settled for getting to the start line in Tokyo, they have excelled and inspired all Australians with their performances, humility, humanity and good sportsmanship.
"Their joy in competing was matched by the joy we felt watching.
"They have flown the flag for Australia as incredible ambassadors for our country and they have again raised global awareness about the astonishing abilities that people with disabilities possess.
"They have made all of Australia proud.
"There will be Australian children with disabilities who watched these athletes compete in Tokyo and will be dreaming of being a Paralympian themselves one day, perhaps at a home Games in Brisbane in 2032."
Source:
Media release, Sep 6
Morgan Kasmarik, Australian Institute of Sport