Artwork produced by Natasha Brobyn, a student at The Entrance Campus of Tuggerah Lakes Secondary College, has been selected for this year's Art Express, which is an exhibition dedicated to showcasing visual art projects completed for the 2020 Higher School Certificate.
Brobyn's project, a series of paintings titled Vermin, is dedicated to animal species that are commonly viewed as pests.
The theme that Brobyn chose for the paintings was one that encourages viewers to reconsider why these animals are considered pests and to see their ecological value rather than their economic impacts.
"I started working on this project in December 2019.
"I started by sketching what I wanted to include in the project and working on techniques.
"I basically spent an entire year working on this project," Brobyn said.
The animals featured in the collection include the Common Raven, the Virginia Opossum, the Red Fox, the now extinct Thylacine and the Passenger Pigeon.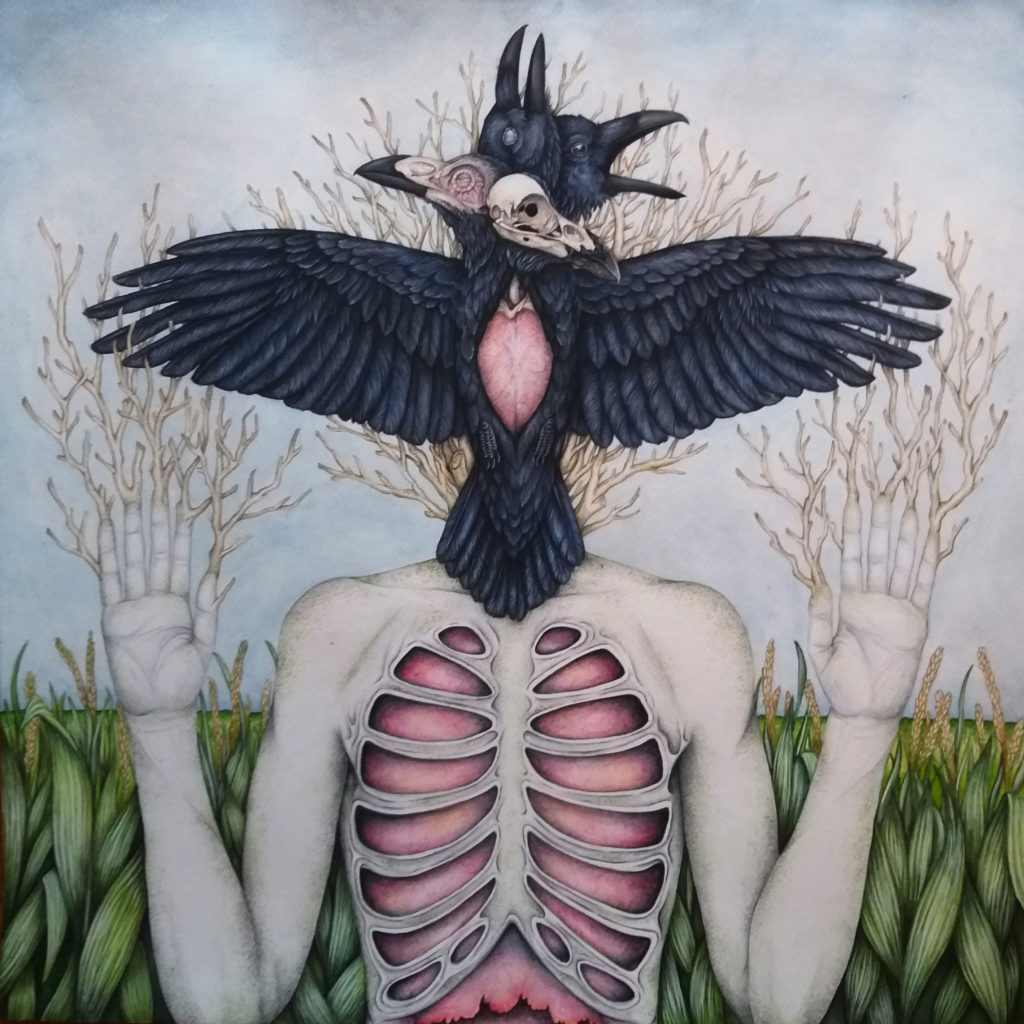 Due to the ongoing COVID-19 pandemic, most of Brobyn's collection was created at home in quarantine.
"It was really hard with quarantine to find the motivation to study after so long of having to do work in isolation," she said.
The collection comprises of 12 abstract drawings that are currently being displayed in Maitland Regional Art Gallery in the Hunter Valley.
"I haven't seen the exhibition yet, we're going to wait for the launch event, which isn't until later this month,"
Brobyn's work will be on display until May 30.
In September, Brobyn is starting a Bachelor of Art and Science at the University of NSW.
She hopes that after completing her degree, she can find a job that combines her passion for art and science, and that she can use her art to promote various conservation efforts.
She also had some advice for this year's visual art HSC students: "Just start working early, don't worry about not having a clear concept, it will develop as you progress".
Harry Mulholland