The Central Coast is set to rival Sydney's CBD, with tourism in the area recording an all-time high for June and July.
Data compiled by SeeChange for Central Coast Council shows Airbnb occupancies up by approximately 20 per cent compared to the same time last year, with rates for holiday parks, retail stores and restaurants also high in tourist destinations along the Coast.
Council's Director Connected Communities, Julie Vaughan, said the area had achieved impressive tourism numbers through winter.
"Our region has moved from one emergency to the next in recent months, so it is very heartening to see that the Coast continues to grow as a tourist destination of choice," Vaughan said.
The Pecan Lady is one of more than 20 new businesses which have opened as a result of this influx of tourists.
The farm stay accommodation at Somersby is set on a seasonal pecan farm, allowing visitors to engage in outdoor activities such as hiking and seasonal pecan picking.
Owners Chris and Madeline Stratford were thinking of setting up their Airbnb farm stay pre-COVID but said the shutdown gave them the time they needed to get it ready earlier.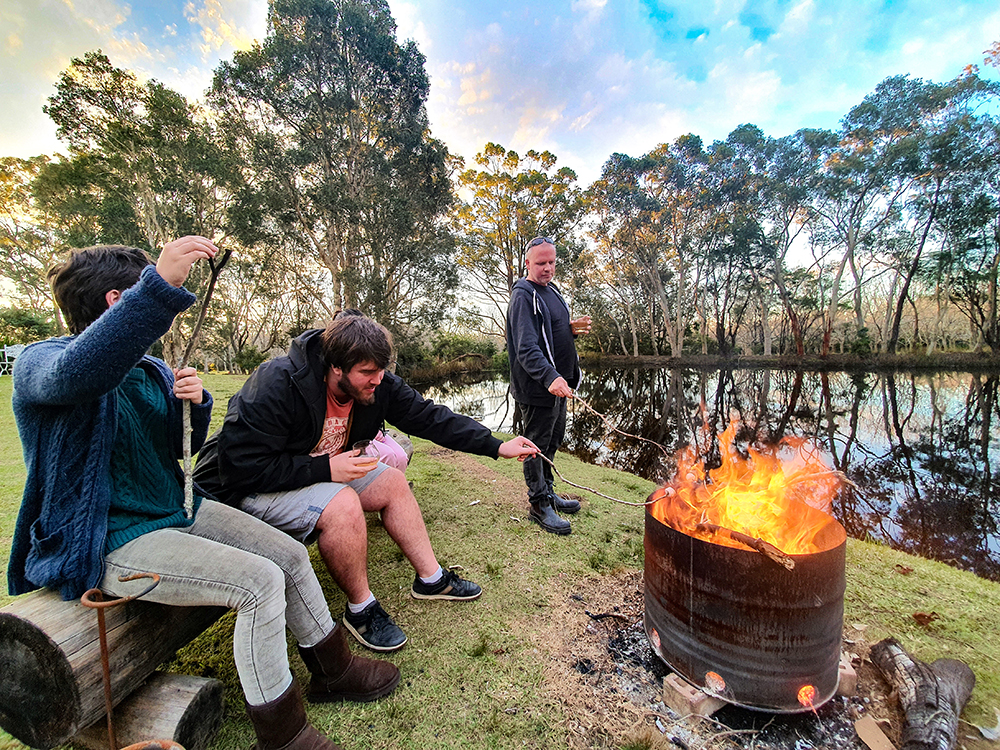 "We had intended for it to be open and ready for later on when things cooled off, but people started booking straight away," Chris Stratford said.
"We didn't think that anyone would actually start booking in the middle of it all.
"We are pretty much booked out every weekend and a few nights through the week for the next two months."
Madeline Stratford said that around 70 per cent of visitors are Sydneysiders trying to get out of the city.
"It is mostly just people trying to get out of lockdown in Sydney and sick of the city and sick of their apartment, and they want to get out for a day or two," she said.
"It's young couples in their mid-20s and 30s wanting to have a night away."
Mayor Lisa Matthews is happy to see tourism growing on the Coast and said the resilience of the community is unparalleled.
"Our region is hard to beat as a place to live, work and visit – stunning beaches, incredible bushwalks, picturesque hinterland, adventure activities, great locally produced food and cosmopolitan cafes and restaurants, bespoke shopping experiences – there's something for everyone," Cr Matthews said.
"We're encouraging all Central Coast businesses to ensure they have COVID-safe plans in place and for local community members to get out and about to discover some of the new gems our region has to offer and to rediscover old favourites."
Jacinta Counihan