NSW Premier, Gladys Berejiklian, was on the Central Coast on Tuesday, August 9, for the Topping Out ceremony at Wyong Hospital and to mark the start of construction of a primary school at Warnervale.
She and NSW Health Minister, Brad Hazzard, conducted the Topping Out ceremony on the top of the six-storey building still under construction as part of the $200M Wyong Hospital redevelopment.
In building construction, topping out is a builder's rite traditionally held when the last beam is placed atop a structure, or in this case, the top floor is finished. "The top floor of the building is complete and now we move to the next stage of construction," she said.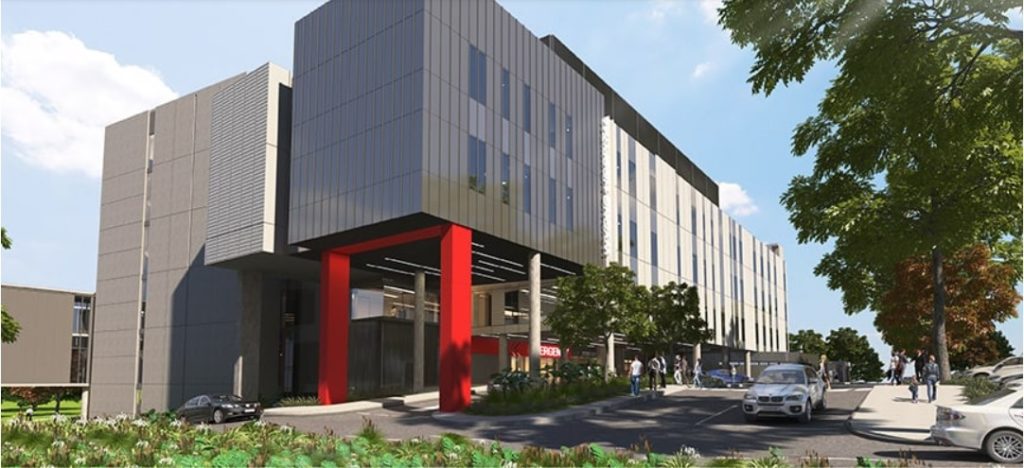 "What I'm looking forward to is construction to finish by the end of 2021r and refurbishment at the beginning of 2022. "It's a project that is coming to life and comes off the back of the enormous investment in health that we've made on the Central Coast, whether it's the Gosford hospital or additional services.
"This Wyong hospital redevelopment is a huge boost for health services on the Central Coast, but most importantly, during construction, it's a huge boost for local jobs," the Premier said.
There are 800 jobs on the Wyong Hospital project, 650 of them are local jobs, and many are apprentices being trained and employed in a range of trades.
"It is a wonderful day for health services on the Central Coast, but also a reminder for us that this hospital will be full of amazing frontline health workers that are in constant battle keeping the community safe, especially during these COVID times, and I especially want to thank all of them," the Premier said.
NSW Health Minister, Brad Hazzard, said he had no doubt "that we have the best health staff already, but to actually be able to provide the facilities for them to work in is very exciting.
"It will really take Wyong into the 21st century in terms of health," he said. Parliamentary Secretary for Central Coast, Adam Crouch, said that with an extra 90,000 people calling the Central Coast home by 2041, it was vital to deliver this health infrastructure.
"We've seen the delivery of Gosford Hospital and now we're delivering Wyong, to make sure that we can look after all the people on the Central Coast," he said.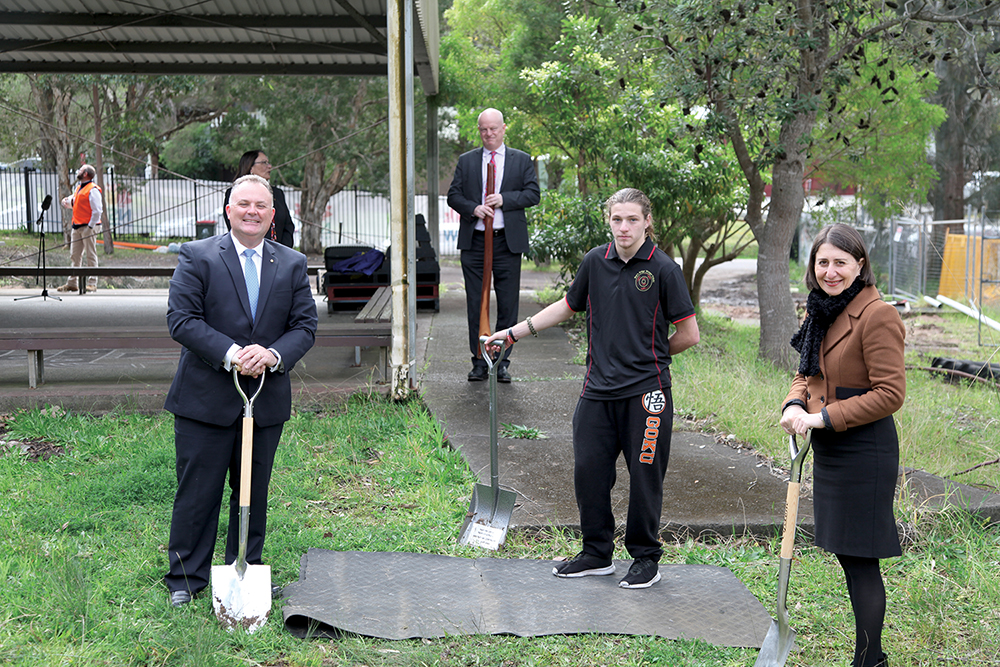 After the Topping Out ceremony, the Premier and Crouch went on to Warnervale where the first sod was turned to mark the beginning of construction on a new public primary school. The Premier announced the name Porters Creek Public School for the new school, at 75 Warnervale Rd, Warnervale.
"I'm proud that the NSW Government is delivering this new school for 500 students and with plenty of room for future growth," she said. "I'm delighted to be here today to celebrate construction getting underway and I share the local community's excitement about this very important project."
Crouch said Porters Creek Public School would provide 20 new permanent air-conditioned learning spaces, as well as a library, hall, canteen, administration facilities, a drop-off and pick-up zone and an Out of School Hours Care service. "
The construction phase will deliver 225 jobs and $38M to the economy, which is a big boost for our local economy at this difficult time through COVID-19," Crouch said.
Sue Murray