Author: J. Courtney Sullivan –
Publisher: Two Roads –
Elisabeth and Andrew and their infant son, Gilbert have moved from Brooklyn to a college town in upstate New York.
"Before they left, when anyone asked where they were moving to, Andrew would say, Upstate. She felt the need to add, but not, like, cool upstate. Take wherever you're picturing and add two hundred miles."
It could have been one of dozens of towns upstate where the only thing keeping it alive is the college and where, outside the college surrounds, there is little but empty buildings, industrial jobs that have disappeared, empty storefronts and houses no one wants.
Elizabeth and Andrew moved there for a couple reasons.
Firstly, Andrew quit his city job to work on his idea of a solar grill for which the University gave him a grant to assist with research and development.
Secondly, they moved to be closer to Andrew's parents, George and Faye.
George had a fleet of town cars, but Uber came into town and that was that – now they are losing their house.
George has a theory he calls "Hollow Tree":
"On the surface, this country looks more or less like it always did. But there's nothing inside holding it up. No integrity, no support. Doesn't matter if the leaves are green and the trunk is tall. A hollow tree can't stand for long."
Elisabeth has written two books, the first of which was quite successful.
Her father is really, really wealthy, but because he is a womanizer and has interfered in her love life, she is estranged from him and goes to great lengths not to rely on his money.
Now, she must make the adjustment from her artistic, uptown, New York City life – her friends, her Facebook group, her Influencers – to her new life, which basically involves spending all day alone with her infant son.
She begins by making it pretty well known that she does not like the town or its people too much.
She then hires Sam, a senior student at the local college to baby sit Gilbert, to allow time to work on her third book.
Sam wants to be an artist.
Her family isn't wealthy but Sam's room-mate, Isabella is.
Isabella treats Sam to a trip to London where Sam meets and falls in love with Clive and they begin a long-distance relationship – one that threatens her ambitions.
Elisabeth takes a liking to Sam, who is the first person in town that she has actually likes.
They become friends and we track the friendship throughout Sam's senior year.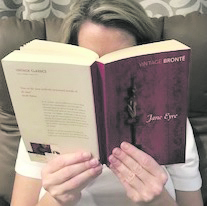 Elisabeth struggles when Sam is away for winter and spring breaks.
She finds her equal relationship with Andrew becomes seemingly far less equal after the birth of their child.
She becomes more and more entrenched in Sam's life while her own relationship with Andrew is falling apart.
When Sam finds an unlikely kindred spirit in Elisabeth's father-in-law, the true differences between the women's lives are starkly revealed with major consequences.
As the title suggests, Friends and Strangers is a story about friendship and, more specifically, the complicated friendship between two women at very different stages in their lives.
It is also about family, marriage, loneliness, power and privilege – all drawn out cleverly by the asymmetries in the relationship between Elisabeth and Sam.
It captures poignantly the irony of moving out of a small (albeit plush) apartment in New York City only to feel "claustrophobic" in a bucolic country town with large houses and big yards.
Perhaps most of all it shows just how much one single year can shape or change a person's life.
The story comes from the best-selling author of Saints for All Occasions, one of the Washington Post's Ten Best Books of the Year and a New York Times Critics' Pick, so who am I to judge it harshly.
However, while the story itself is well written and quite enjoyable, it presents one of those writing/reading dilemmas – what if the main character (protagonist) is someone the reader just doesn't like?
That was the problem for me – I found Elisabeth really annoying.
At one point she wants to commission Sam to paint a Madonna and child portrait, with the mother figure to be a combination of Elizabeth and Sam.
Really? What's that about?
(And between Sam's babysitting and her long-distance relationship I don't think there was a lot of time to paint.)
I suppose all that shows is the evocative power of the writing, but at the end of the day, the character of Elisabeth just seemed too contrived and the ending too convenient.
The novel's saving grace was that it does leave you reflecting on your friends and especially those friends that, over the years, have become strangers.
Kim Reardon
The Reluctant Book Critic