A new State Government initiative could be just the lifeline that small and medium exporters on the Central Coast need.
With exports accounting for over a third of the region's economy, eligible operators can now receive $10,000 through the Government's Exporter Assistance Grant.
Parliamentary Secretary for the Central Coast, Adam Crouch, said the grant was targeted at helping local businesses access new markets or re-enter old ones where opportunities are no longer available in the wake of the coronavirus pandemic.
"Exports accounted for around 14 per cent of the NSW economy before COVID-19, and I know it is crucial that our state defends its international trading position and maintain contact with key markets," Crouch said.
For Dean Epps, Director of Life Health Foods based at Berkeley Vale, the grant could be just what's needed to see the plant-based food production experts expand into more overseas markets.
"We're still wrapping our heads around just what it could mean for us," Epps said.
"This could really help us to scale up.
"We fully expected to slow down and lose markets through COVID, but we were pleasantly surprised that that didn't really occur for us.
"For a month or so everything went on hold, but after that we found the virus sparked more concern over health and nutrition as people became more conscious about looking after themselves."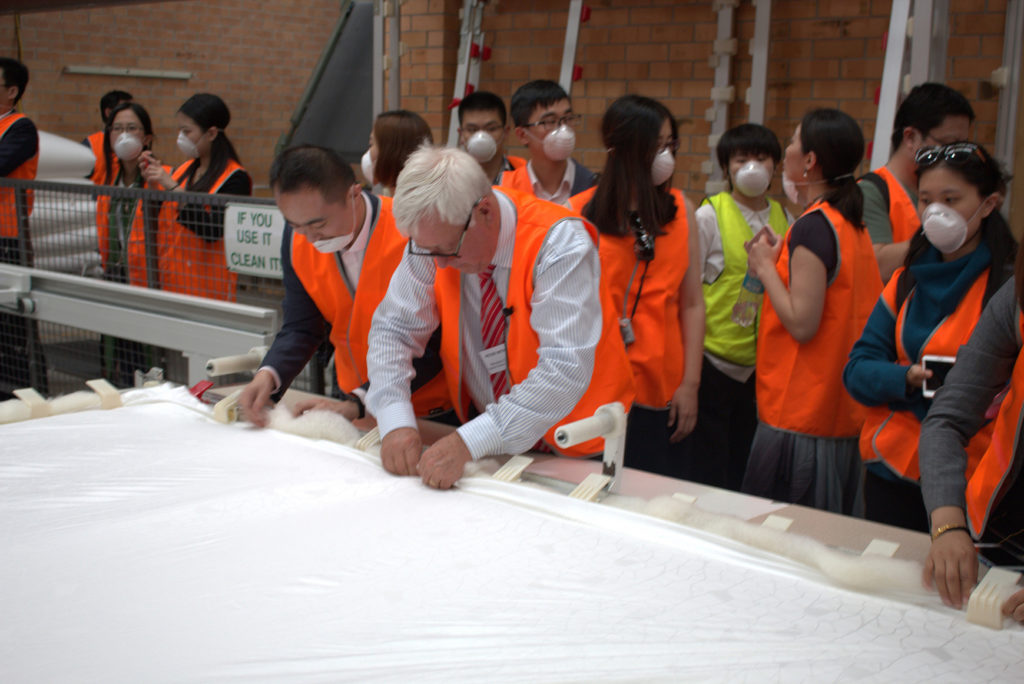 With markets already established in New Zealand and the US and newly launched in South Africa, Life Health Foods is looking to expand into Vietnam, Hong Kong and the United Arab Emirates.
"As a business we are looking to expand our global footprint – our Alternative Meat Co brand is resonating really well and we are determined to push on," Epps said.
"We are pleased to see whatever support we can get to get off the ground and this could take the export side of our business out of single percentage digits."
Peter Witney, who owns Bambi Enterprises with wife Jacinta and is Managing Director of the West Gosford based company, said they would take any help they could get.
The company exports woollen and alpaca filled quilts and pillows to New Zealand, the US and China.
"In the beginning (of the pandemic), it was awful," Witney said.
"But since April the domestic market has picked up to the point where we have put on a few extra staff."
The export side of the business, though, has been "pretty slow".
"We have picked up some small orders but haven't had a big export order for months," Witney said.
He said the $10,000 grant would help with the purchase of new equipment to help expand exports.
"We both buy raw materials and sell the finished products to China and I am confident we can re-establish that market," he said.
Business NSW Central Coast Regional Director, Paula Martin, said the Coast's largest exporting sectors are manufacturing, food and hospitality and health.
"Covid-19 has hit our exporters hard, with supply chain disruptions being reported by over 60% of our business," Martin said.
"Business costs are rising, and jobs are on the line as continued delays in global transport and additional safety measures are squeezing exporters out of traditional markets.
"The pandemic has clearly highlighted the need to have a diversity of export markets yet support on the ground to help business explore new markets has been thin.
"When the various stimulus packages cease in September, the Central Coast needs the best possible chance to survive before we get to that economic cliff.
"Helping business to become new or greater exporters can provide the economic boost we need."
Martin said exporters on the Central Coast lead the way in modern food production and sustainable manufacturing.
"This means modern jobs and career pathways for our local youth," she said.
"We have all the ingredients to showcase Central Coast excellence to the world; now is the time for support."
Source:
Media release, Jun 16
Business NSW Central Coast
Media statement, Jun 17
Parliamentary Secretary for the Central Coast, Adam Crouch
Interviews, Jun 17
Peter Whitney and Dean Epps
Reporter: Terry Collins