Pearl Beach Arboretum has been successful in gaining a $20,000 grant to go towards a University of Sydney study about relocating koalas to Pearl Beach.
The funding would allow a detailed survey of the Brisbane Water National Park to determine whether or not any koalas were still present, according to Federal Member for Robertson Ms Lucy Wicks. If none were present, koalas whose habitat had been destroyed in the northern NSW could be relocated to the arboretum, she said.
The arboretum had a wildlife corridor planted with "koala trees" where they could be released with transponders to track their movement. "The approval could not have come at a better time, " Ms Wicks said. "Koala habitats have been completely devastated in northern NSW and koalas currently recovering at the Port Macquarie Koala Hospital will have no habitat to return to. "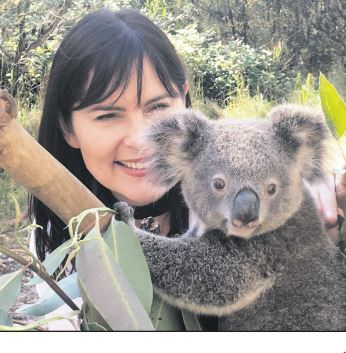 Arboretum vice-president Ms Anne Parson said she was pleased the grant application had been successful. "Due to the catastrophic loss of habitat for koalas, they no longer have a habitat to return to so it is vital they have somewhere suitable where they can be relocated, " Ms Parson said. "Things have changed very quickly and we really need to be ready to go. "
SOURCE: Media release, 25 Nov 2019 Lucy Wicks, Federal Member for Robertson
This article appeared first in the Peninsula News edition 484.