Craig Morgan, Tournament Director of the highly successful international Rugby 7s event, Central Coast 7s has announced the intention to fold the event. 
In an online media statement, Mr Moran said 'The decision to finalise the tournament has not been made lightly or easily, however it is felt that the time is right personally to move away from the tournament with other goals to achieve and greater focus on family after the many years of sacrifice.'
The event has which grew from humble beginnings turned into one of the most important Rugby 7's events in the world, attracting teams from across the globe.
The public statement continues;
We are extremely proud of the tournament and all it has achieved and what the CC7s has stood for, for close to a decade.
We are truly humbled and grateful for the tremendous support shown by our official partners, the teams, players, officials, friends, ambassadors and everyone who has followed and enjoyed the tournament with a special mention to our families and our very small but loyal and dynamic tournament crew.
The Central Coast Sevens has advocated strongly for the game in Australia and has achieved a magnificent standing in the game internationally of which we are extremely proud and humbled.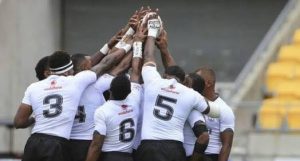 The tournament has provided opportunity across multiple platforms from talent ID, Development opportunities for the elite down to the grass roots including match officials, to World Series and Olympic Qualifier preparation to supporting a variety of community groups and cultural exchanges and delivering the region its own home grown international sporting event whilst driving the profile of sevens throughout the country as the premier tournament in Australia outside the World Series.
We have lead the way on equality in the Sevens game, achieving and promoting parity.
We have reached out to a number of "Rugby Organisations" exploring their interest in acquiring the event in the hope that the tournament can continue to provide opportunity and continue to be a benchmark for Australian Sevens, however should interest not be forthcoming the Central Coast Sevens will then be finalised in its entirety.
The link to the full statement can be found here at Central Coast Rugby 7s social media page.
Source: UON Central Coast Sevens – CC7s online public statement January 5, 2017.
#CC7s
Previous articles