Central Coast: Our rolling daily COVID-19 case number graph for the Central Coast of NSW, Australia.
UPDATE FROM NSW GOVERNMENT
From Monday 25 April, NSW Health will no longer issue a routine daily COVID-19 media release. COVID-19 information will continue to be reported through NSW Health's social media accounts and website each morning, with more detailed information and analysis contained in the weekly COVID-19 surveillance reports. A wide range of COVID-19 information and advice is also available on the NSW Government website.
TURN YOUR MOBILE DEVICE SIDEWAYS TO VIEW THE FULL GRAPH
March 2022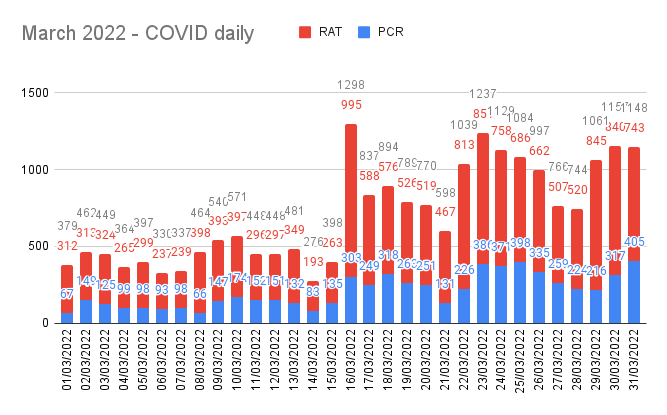 February 2022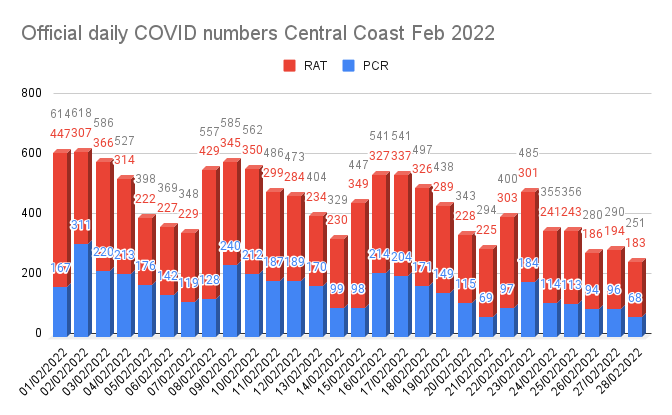 February's cumulative offical data: 12,374 cases, 27 deaths.
January 2022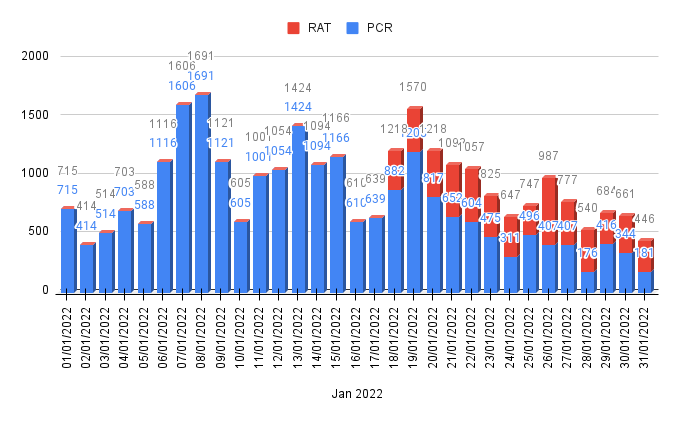 January's cumulative offical data: 28,531 cases, 16 deaths.
December 2021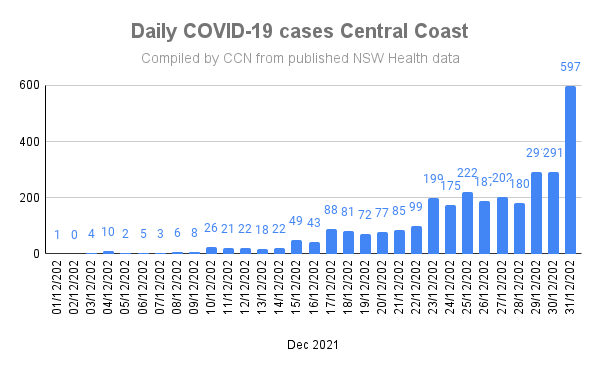 NB: The verified daily case numbers come from NSW Health's PCR testing data, as a rule data is available at 12 noon each day. We publish soon after. NB: These figures do not include data from Rapid Antigen Tests until January 18, 2022, after which they are stacked in red on top of the official PCR tests.
Compiled by CCN from published NSW Health data sets in the public interest. All care has been taken to process and present the data correctly, though errors may occur. Please verify any figures with NSW Health prior to using in decision making processes.
Verified information source: NSW Health Media reports