Fireworks are set to return to the Gosford waterfront on New Year's Eve, along with market stalls, live music and children's entertainment.
The fireworks were a regular fixture at Gosford before COVID hit.
Following a two-year hiatus, Central Coast Council reinstated fireworks at The Entrance last year, but the Gosford event was not brought back, although the Mariners did organise their own fireworks display.
But this year Council is bringing the Gosford event back in all its glory in partnership with the Mariners and the Entertainment Grounds.
Council has engaged Hunter Events Group to deliver a free community event in Leagues Club Park.
On the same night, the Central Coast Mariners will take on Perth Glory at Industree Group Stadium next door.
From 5pm locals can expect to fill their stomachs with a variety of street food, shop the local market stalls, dance along to live music, take advantage of the kids' entertainment and enjoy a mesmerising firework display set to launch over Brisbane Water at the end of the Mariners game at about 9pm.
The fireworks display will see multiple firing locations over 15 minutes with more than 350 aerial shells being launched featuring single shot crossovers and multiple multi-shot fireworks.
"Counting down until midnight is a modern-day tradition that allows us to farewell the past with gratitude and celebrate all that the new year has in store with our favourite person or people by our side," a Hunter Events spokesperson said.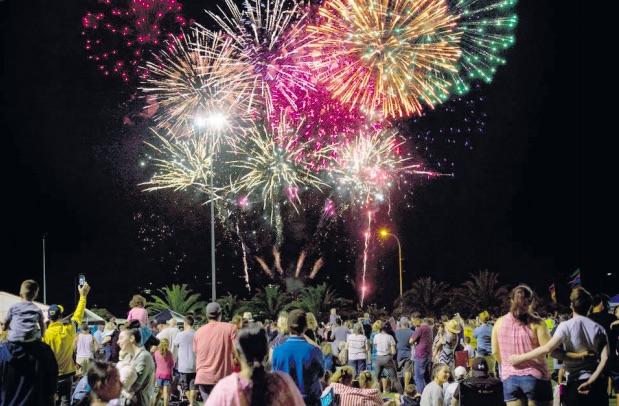 "Get ready to be amazed as the night sky comes alive with an extraordinary display of fireworks and share memorable moments with your loved ones at this free community event for all to enjoy, young and old alike.
"We're really excited to be a part of bringing back a community event and fireworks to Gosford this year for a family friendly New Year's Eve Celebration.
"It's all about bringing the community together and what better way to do that than with fireworks?"
Attendees will find gozleme, corn on the cob, THICC Cookies, churros and icecream among a variety of other treats on the menu on the night.
Dream & Believe Entertainment and Hoop Sparx will bring entertainment including face painting and hula hooping.
Bakers Lane and Vaughan Ave will both be closed from 6am on December 31.
For more information go to https://www.lovecentralcoast.com/events/new-years-eve-gosford-2023
Fireworks will also be held at The Entrance on New Year's Eve, with full details to come.