The Pearl Beach Arboretum will host an Afternoon of Bush Music at 2pm on Saturday, July 9, with parking available at the tennis courts.
In the event of wet weather, the event will move to the Pearl Beach hall at 9 Diamond Rd.
In celebration of PBEAT2022 (The Pearl Beach Arboretum Ephemeral Art Trail), the event will feature a smoking ceremony by Tim Selwyn of Girri Girra Tours and didgeridoo playing by Kyle Howie.
This will be followed by talented local musicians Phil and Lynnette Rich encouraging folk to dance to traditional bush music played on guitars, fiddle, flute and whistle.
Entry will be by donation with refreshments provided and all are welcome.
There will also be a painting workshop from 10 am-noon led by Marijke Greenway and inspired by the flora and fauna of the Arboretum.
There will be a $15 cost to cover materials with participants able to take home their painting on canvas.
Bookings essential are essential at https://events.humanitix.com/pbeat2022-children-s-painting-workshop-inspired-by-the-arboretum
At 3pm the prizes winners for the PBEAT2022 art installations will be announced by Gosford Regional Gallery Director, Tim Braham.
There are over 20 remarkable installations on display throughout the Arboretum.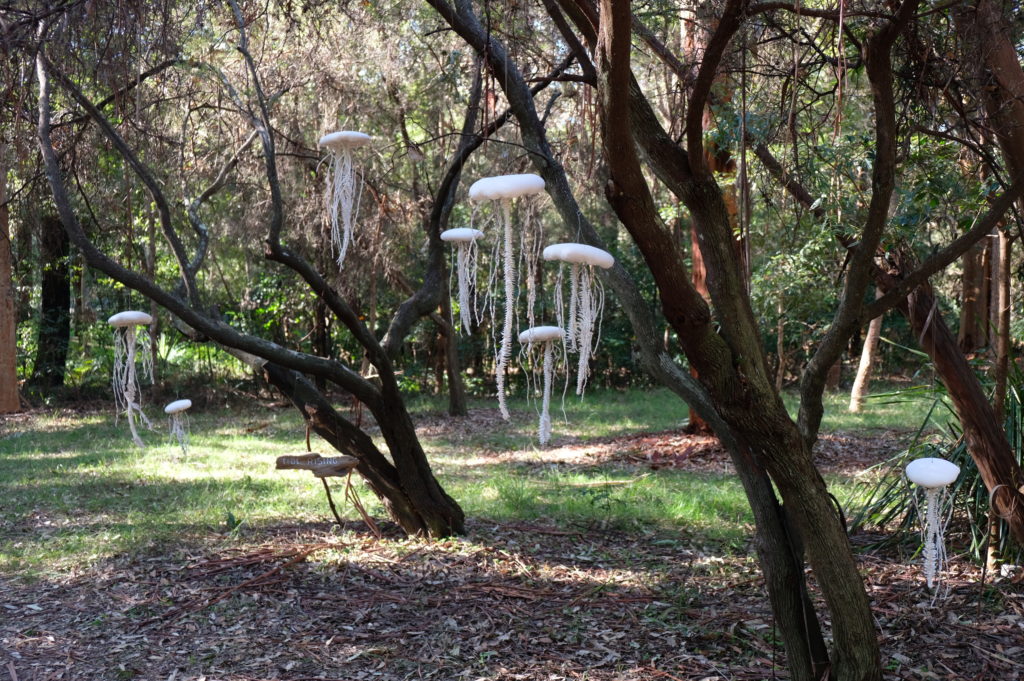 The prize money, sponsored by Belle Property, comprises a $3,000 First Prize, a $1,000 runner up prize and $1,000 for a People's Choice Award.
PBEAT2022 People's Choice voting closes at noon on July 9 but the exhibition will run until 4pm on Sunday, July 17.
Source:
Media release, Jul 4
Pearl Beach Arboretum