Central Coast Council is facing a massive job in trying to repair thousands of potholes around the region following the huge rain event in February, but Director Infrastructure Services, Boris Bolgoff, says there is light at the end of the tunnel.
Since February, Council has filled more than 32,000 potholes which resulted from the intense and continued rainfall – with just over 8,000 left to go.
An added frustration for motorists and Council staff is that only temporary repair works can be undertaken during wet weather, which is why potholes can reappear within only weeks of repair.
Bolgoff said prolonged intense wet weather had "opened up" the roads.
"If there is a crack or deformation in the pavement, the water gets in under the asphalt," he said.
"This takes the under-support of the road away."
Bolgoff said the problem of an unprecedented number of potholes was exacerbated by a road system that wasn't originally designed for the volume of heavy traffic the region is now experiencing.
"Going back many years, these roads were designed for little villages," he said.
With the infrastructure struggling to keep up with increased traffic volumes, Bolgoff said Council was "playing catch up" with geotechnical advice being used to inform road upgrades.
With approximately 8,108 outstanding potholes still waiting for repair across the region's 2,000km road network, Bolgoff said Council has prioritised repairs and put in place measures to address the issue as soon as possible.
"The good news is that Council staff have now completed pothole inspections across the 2,000km road network," he said.
"We have also secured more resources to repair the remaining potholes and anticipate clearing the backlog within a month.
"This will see a return to regular pre-storm service levels (provided weather conditions remain clear) of approximately 2,000 potholes scheduled for repair at any one time, which roughly equates to one pothole per kilometre."
Bolgoff said the scale of potholes occurring in such a short timeframe outstripped the availability of Council's resources of staff, with additional staff from other areas of Council, plus contractors, being engaged to help undertake the work during and outside of business hours.
"Repairs are prioritised by level of safety risk (with roads that carry a higher volume of traffic prioritised over less trafficked local roads such as cul-de-sacs), and they are also undertaken across the region in a systematic area-by-area approach – which provides greater efficiencies so more potholes can be filled faster," he said.
"We acknowledge the community's frustration with the level of potholes and want to assure residents that all efforts are being made to ensure the road network and associated infrastructure is fit-for-purpose and keeps our community safe."
Bolgoff discouraged residents from trying to assist motorists by spray painting around potholes as it places them at risk.
"The best way to help Council manage potholes is to report potholes to Council," he said.
Council Administrator, Rik Hart, said a large percentage of Council's operating budget is invested in roads.
"Now that we have longer-term stability of our rates revenue, Council can carefully reinvest in services where we are not currently meeting community expectations of service levels, for example into our vast road network," he said.
"In addition, Council is currently exploring further opportunities to obtain funding associated with natural disasters to help with road restoration works to repair damage caused by weather events.
"This external funding will help Council return the region's roads and related infrastructure back to a satisfactory condition."
Road slippage is another major impact of the weather event, with many residents expressing concern over the possibility of total road collapse on a number of the region's thoroughfares.
Bolgoff said Council was looking to source funding to engage geo-technical engineers to address the issue.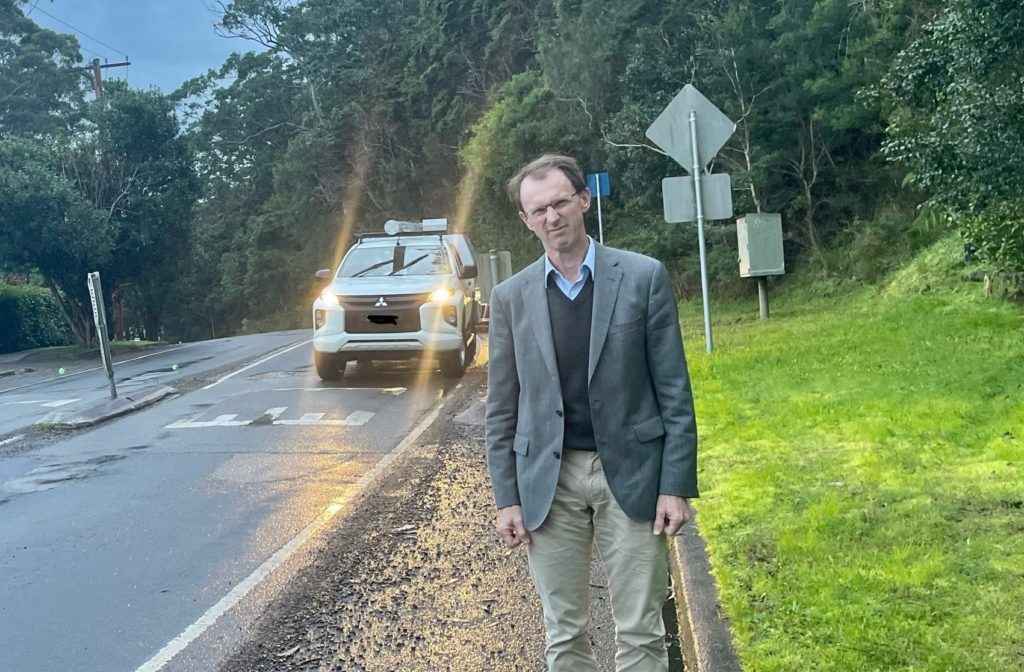 Meanwhile, Member for The Entrance, David Mehan, has made representations to the Minister for Regional Roads and Transport as well as the Minister for Infrastructure, Cities and Active Transport regarding the state of the region's roads and footpaths.
"Central Coast roads have become a pothole frenzy and safety is being compromised by motorists to avoid damage to vehicles," Mehan said.
"The State Government needs to provide any available funding to Central Coast Council to maintain its roads and fix its potholes.
"The wet weather has also raised awareness of the lack of footpaths in the region; footpaths should be readily available across the Central Coast.
"The State Government needs to step up and assist Central Coast Council."
For more information on pothole repairs and road repair progress, search 'pothole repairs' at centralcoast.nsw.gov.au, and read Council's pothole fact sheet.
Potholes can be reported to Council's 24/7 Online Customer Service Centre which is linked to Council's website.
Terry Collins