The Central Coast is sure to be in the spotlight on election night, with Robertson one of five Liberal-held seats considered to be at risk of falling on May 21.
Eleven candidates have put their hands up for election, but the major threat to incumbent Liberal Member, Lucy Wicks, will be Labor candidate, Dr Gordon Reid.
Wicks has held the seat since 2013, when she took it with a slim 1.1 per cent margin from Labor's Deb O'Neill.
Despite suffering a 1.9 per cent swing against her in 2016, she retained the seat, before a significant swing back in her favour saw her re-elected again in 2019 with a 4 per cent margin.
Robertson covers most of the former Gosford LGA with major centres including Gosford, Erina, Terrigal, Woy Woy and Umina.
Originally an inland seat covering Dubbo and Wellington and the Upper Hunter, it quickly moved towards the Central Coast, which it first covered in 1913.
The seat continued to shift and at one point also covered the coast to the north of Newcastle, before firmly settling on the Central Coast in 1974.
The 1984 redistribution saw the seat take its current shape covering the southern half of the Central Coast.
Lucy Wicks – Liberal
Incumbent MP Lucy Wicks this week released the Liberals' plan for the Central Coast if re-elected, focused on building better local roads and faster rail services to and from Sydney, helping more residents into home ownership, providing tax and cost-of-living relief and developing a world-class multi-campus university precinct in Gosford.
The plan says a re-elected Coalition would invest a further $427M in the region's road infrastructure including the Wyong Town Centre upgrade of the Pacific Hwy, the Tumbi Rd intersection upgrade of Central Coast Hwy and an additional $40M for the Central Coast Roads Package.
It would provide $1B for the Sydney to Newcastle (Tuggerah to Wyong) faster rail upgrade and deliver $18M towards a world-class multi-campus university precinct in Gosford.
The plan highlights tax relief and cost of living measures outlined in the recent Federal Budget and promises expanded eligibility for the Commonwealth Seniors Health Card and freezing deeming rates for payment recipients.
The Libs say they will help more Central Coast residents into home ownership by expanding the Home Guarantee Scheme to 50,000 places each year and increasing the property caps.
On the business front, the Libs promise: lower taxes for around 32,000 Central Coast businesses and support to save energy costs; backing for local manufacturers like SULO to expand manufacturing and secure local jobs; continuation of investment in improving mobile blackspots and broadband; and expanding apprenticeship wage subsidies.
The plan promises record funding for the local health system through a range of measures and investment in community and environment projects.
The plan also references $1.4M pledged for a Youth Hub on the Peninsula (see separate story).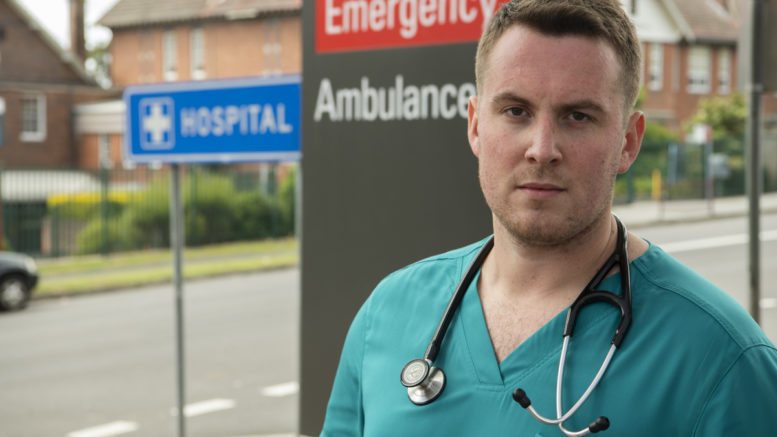 Dr Gordon Reid – Labor
Labor candidate Dr Gordon Reid said it was a particular shift as a doctor in the Emergency Department at Wyong Hospital which was the catalyst for his decision to run for the seat.
"It was between the Delta and Omicron breakouts and I looked around at over 100 people waiting for treatment," he said.
"It was similar to situations I had seen before at both Wyong and Gosford hospitals.
"These people were needing treatment for a range of issues.
"Some of them couldn't afford to see a GP or couldn't get in to see one in a timely fashion, some were fleeing domestic violence, some couldn't find accommodation.
"In the ambulance bay which caters for six or seven vehicles, 15 ambulances were lined up down the hill and I thought 'this isn't good enough in a country like ours'."
Reid lists among his top priorities advocating for a universal health care system so that everybody can access health care when it's needed, the provision of affordable housing for the region's most vulnerable, especially those fleeing family and domestic violence, and the environment.
"We are absolutely committed to recognising the climate change threat," he said.
"We need to make sure we are investing in renewable energy infrastructure and phasing out coal and gas."
Reid said support for small businesses on the Coast was also high on his agenda.
Among pledges he has made should Labor win government on May 21 are: $30M for an upgrade of Avoca Dr; $750,000 for an amenities upgrade at Frost Reserve at Kincumber; $2.5M for an upgrade of the Kariong Sporting Precinct; a Medicare Urgent Care Clinic for the Coast; resurfacing Hillcrest Rd at Empire Bay; an upgrade of the carpark and lighting at James Brown Oval at Woy Woy; refurbishment of the Saratoga Tennis Clubhouse; and lighting upgrades at the Terrigal BMX park.
The other candidates ….
Nine other candidates will join Wicks and Reid in the polling race and while none of them is likely to take the seat, they could be important players in the preference stakes, with a close tussle between the two major parties predicted.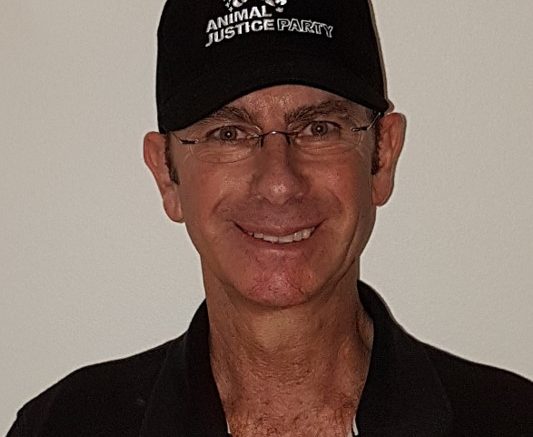 Patrick Murphy will contest the seat for the Animal Justice Party.
Murphy said the party works on the basics four main principles – kindness, equality, rationality and non-violence – and while he admitted to having "a snowball's chance in Hell" of being elected, he said the party's preferences could impact the outcome.
As an animal lover and environmentalist, Murphy said he would "fight to end the barbaric live export trade, ensure our kangaroos, koalas and all our unique wildlife are protected, end the destruction caused by coal seam gas".
"I will not stop until we get real action to address the climate emergency – climate change is a key issue for my electorate, and this will be my main focus," he said.
Murphy is also an advocate for indigenous rights, marine life and the banning of 1080 poison.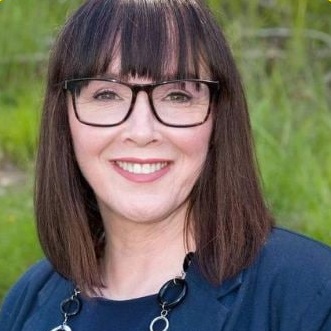 Standing for the United Australia Party (UAP) is Barbara-Jane Murray, a registered nurse and mental health professional who lost her job over refusing to have mandated COVID-19 vaccinations.
She will fight against vaccine passports, any future lockdowns and mandated injections.
Murray said she was invested in key social issues such as housing affordability, homelessness, domestic and family violence, and mental health – she is hoping to advocate for counsellors to be involved more in mental health early-intervention treatment.
Murray said the UAP's climate change policy is "about looking after the environment".
"But we measure that with looking after the Australian people," she said.
In an effort to "get the country back on track" she said she would advocate for legislation to bring interest rate rises back under government control.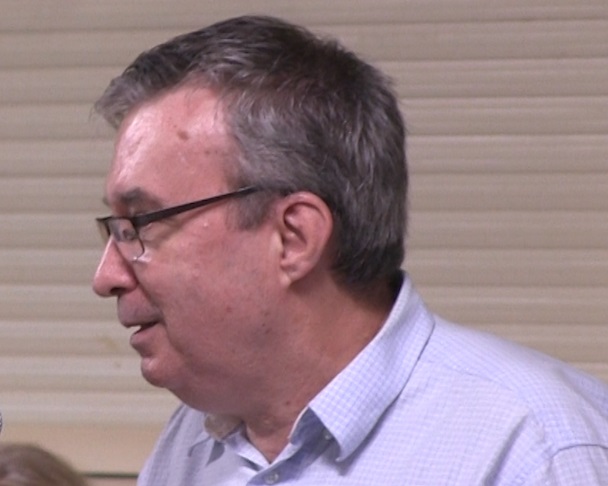 Paul Borthwick will run for the Australian Citizens Party.
"We have 15 major policies, mostly centred around establishing a public bank, available at every post office, a national infrastructure bank and a national development bank," he said.
This was all about bringing finances back to the government to be used for vital services such as health care, he said.
Borthwick said he was also committed to bringing manufacturing back to Australia.
"We have all the natural resources in the world but don't make anything here," he said.
"It's not to do with the price of labour – it's all about corporations making bigger profits by shipping our resources off-shore."
Borthwick said he would also be active in climate change mitigation and bringing house prices down.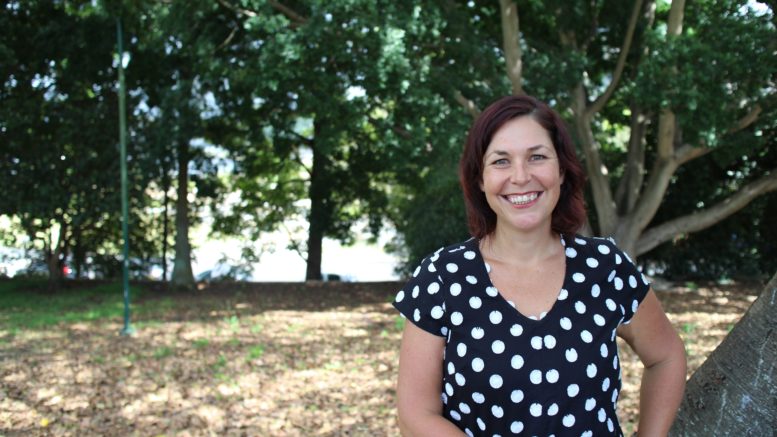 The Greens candidate, Shelly McGrath, said she has been an advocate for social justice most of her life.
"The Greens is the only major party to consistently take a stand on climate change.
"We will continue to work to phase out coal and gas for a safe transition to renewable energy by 2035."
McGrath said she would also work on a real plan to address the housing crisis, with the party pledging to provide one million houses over the next 20 years.
She said she would advocate for free childcare, TAFE and University and the inclusion of mental and dental services into Medicare.
McGrath said she would also push for a Federal ICAC and genuine engagement with local First Nations groups to finally achieve Treaty and Truth-telling goals.
Kate Mason will contest the seat for the Informed Medical Options Party.
"We are all about truth, transparency and accountability in politics," she said.
With a background in the welfare industry, working with children and families and as a community development specialist she said she had real concerns over the direction our country is taking.
"I am against vaccine mandates and will also be fighting for more organic farming and regenerative agriculture," she said
She said the government had "overreached" with its lockdowns with lack of risk assessment" and was concerned by the "fearmongering and lack of transparency around COVID 19 measures".
Her policies would revolve around healthy outcomes for people, animals and the environment through organic farming and agriculture, promoting non-GMO food, ending cruel animal practices in industry, repealing vaccine mandates and preventing over-medicalisation in mental health responses, she said.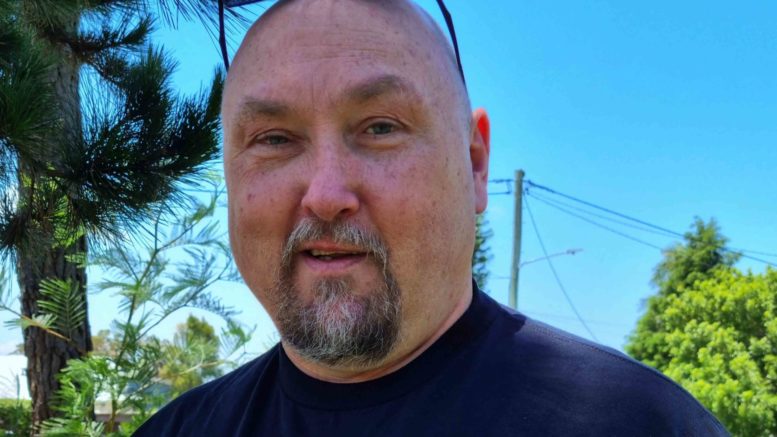 As candidate for the Indigenous Aboriginal Party, Jeffrey Lawson said his main aim was to raise awareness of environmental, cultural, and social issues being faced by Coasties, both Indigenous and non-Indigenous.
"Let's get back to basics and remove the roadblocks that are helping to create a two-tiered society," he said.
Lawson said he would advocate for free tertiary education at both TAFE and university and measures to combat Australia's rates of youth suicide and Indigenous incarceration.
"We need to start taking care of our youth in more imaginative ways, so they don't end up incarcerated or contemplating suicide," he said.
Lawson said he would call for Indigenous Youth Headspaces and for Recognised Indigenous Healing Services to be added to Medicare.
"I will also call for reform of the Aboriginal Land Rights Act to ensure Traditional Custodians have more rights over their own Country," he said.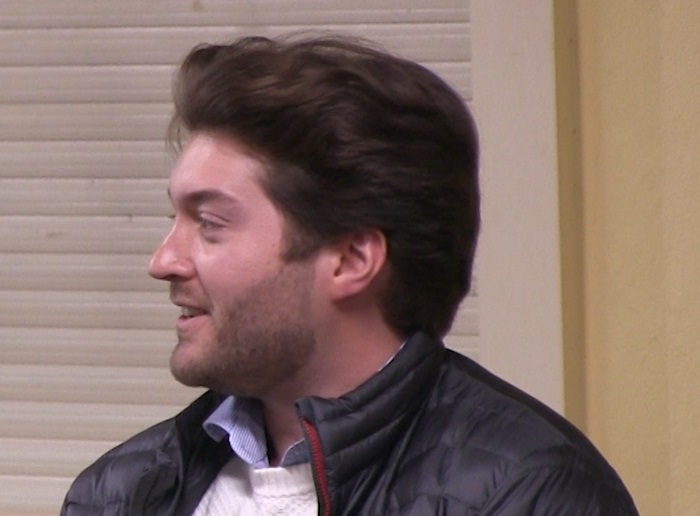 Liberal Democrats candidate Dr Bentley Logan said he was determined to fight for the party's principles of individual freedoms and rights.
"The encroachment of the government into every aspect of our lives has prevented many from deciding how to live our own lives and make decisions that shape their own future free from government interference," he said.
"The Liberal Democrats have advocated for prosperity based on individual freedom, personal responsibility, private property rights and voluntary association since 2001."
He said he prioritised individual freedoms against COVID alarmism and mandates.
He advocated cutting the budget of every government department excluding Defence, making income tax-free up to $40,000 a year, an energy focus on coal and nuclear while abandoning net zero-emission and renewable energy targets, defunding the ABC and SBS, and minimising regulation in business.
Also contesting the seat of Robertson, but unable to be contacted for comment are Billy O'Grady for One Nation and Alexandra Hafner for the Australian Federation Party.
Terry Collins