Coast Opera Australia (COA) will present a Salute to the ANZACS at Central Coast Stadium on Monday, April 25, at 5.30 pm.
The third annual tribute will be accompanied by a family friendly concert which aims to unite and entertain all.
In 2020, during the pandemic lockdown, Founder and Artistic Director, Angela Brewer, sang You'll Never Walk Alone from the grass of an empty stadium.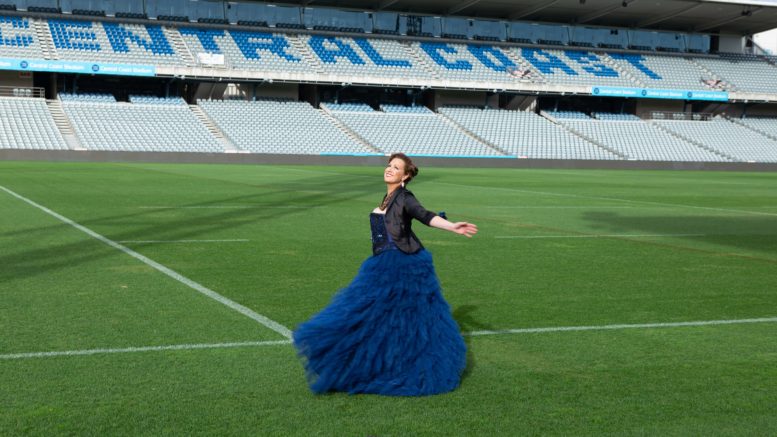 Her voice resonated throughout Brisbane Water and drew hundreds of locals and passers-by out onto the surrounding streets and balconies to listen and watch from afar.
That inaugural commemoration was amplified and live streamed and attracted local and international media attention.
---
In 2021, COA presented Salute to the Anzacs for the second year to a small, socially distanced crowd of around 300 people.
---
"We wish to build on this emerging, local tradition," Brewer said.
"In 2020 I stood in the middle of the stadium pitch alone to simply sing for our ANZACS and to let them know they were not forgotten during our first COVID lockdown.
"Each year my team and I aim to grow this for our community.
"We want to thrill our audiences with unexpected, bold and daring spectacles which expand the understanding and appreciation of music and the arts."
COA is looking for future sponsors who recognise the value of creating experiences that reunite the community and businesses.
Entry is via a donation at the door, with funds raised to be shared between charities and artists of Coast Opera Australia.
"Our chosen charity for 2022 is the Veterans Benevolent Fund," Brewer said.
"If you would like to become a patron or business supporter, your generous contribution will be acknowledged through our publicity channels, website and during the event."
All donations to COA are tax-deductible.
For more information call go to the Coast Opera Australia website or call 0434 067 372.
Salute to the ANZACS will be held at 5.30 pm on April 25 at Central Coast Stadium and will feature artists from La Scala and the Sydney Opera House as well as our own Central Coast performers.
Terry Collins