"We're crying out for staff", "we are desperate", "it's a nightmare" – were some of the pleas from local aged care providers and representatives when parts of the sector met for a forum on Friday, February 4.
Over 70 local aged care representatives, carers, staff and family members attended the discussion which was chaired by Assistant Shadow Minister for Health and Ageing, Ged Kearney, and Labor Candidate for Robertson, Dr Gordon Reid at Ocean Beach Surf Life Saving Club.
Issues were raised about staff wages, the quality of care, elder abuse, staff retention, and regulatory reform.
A CEO of an aged care provider in West Gosford said the organisation was "doing it tough, especially financially.
"It's just not sustainable," they said.
After giving up work to help care for his father who has dementia, a local carer said there was no real support for carers in the community.
"People need to be paid correctly so they can afford to feed their families," he said.
"I looked after my dad for three years at my house [because] there were no places on the Central Coast available."
CEO of Peninsula Villages, Colin Osborne, shared a moving address about his experiences in the sector and with NDIS funding.
A representative from Meals on Wheels spoke about the impacts of privatisation on the sector, with the organisation helping provide food to local providers and elderly people who are living at home.
"We have a duty of care to all of our clients and privatisation will minimise community contact that people and residents will have," they said.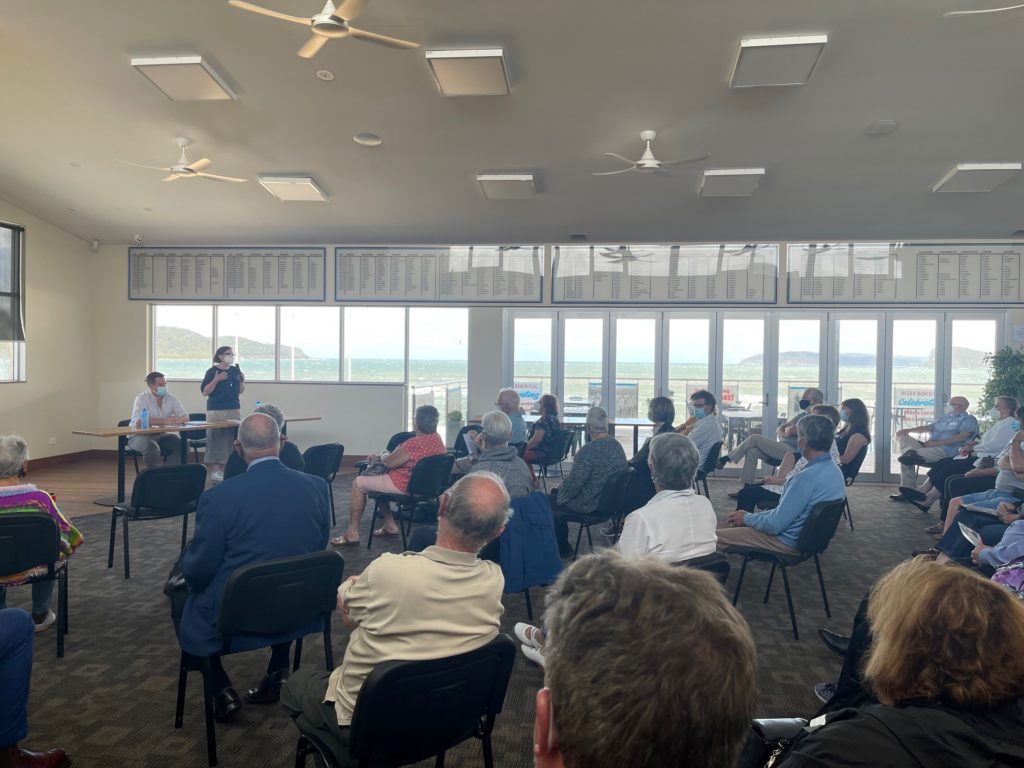 Changes in the demographic of residential aged care was discussed with residents now more likely to be in need of high-care and more end-of-life care, with people staying at home for longer.
The need for training and regulations to be reformed to match this change was widely agreed upon by forum participants.
A number of people spoke about the delay between assessment and provision of care, with one participant stating, "It takes at least three to four weeks for an aged care referral… some of them die before they get that care package."
Kearney said it was "outrageous the sheer contempt the Morrison Government had shown to the aged care crisis.
"The complete lack of regard, respect and interest this Government has taken in the sector over the last nine years that they've been in, is reflected in the anger heard today," Kearney said.
"The COVID-19 outbreak has brought the sector to its knees with workers being furloughed, residents dying…it's highlighted the big cracks that have been in the system for so long.
"Workforce is crucial: we need more carers, more registered nurses in the sector, we need to make sure there is a registered nurse on every shift, we need to make sure the funding given to the sector is spent on care and that there is transparency and accountability in that."
Business Development Manager at ET Australia, Dana Mahia, said the employment training and recruitment organisation had heard from local providers desperately asking for staff.
"The industry is just not attracting people at the moment," Mahia said.
"We have local providers asking us when the next class of staff will be coming through.
"We need to advertise these roles in a different way… there are so many different pathways across the sector."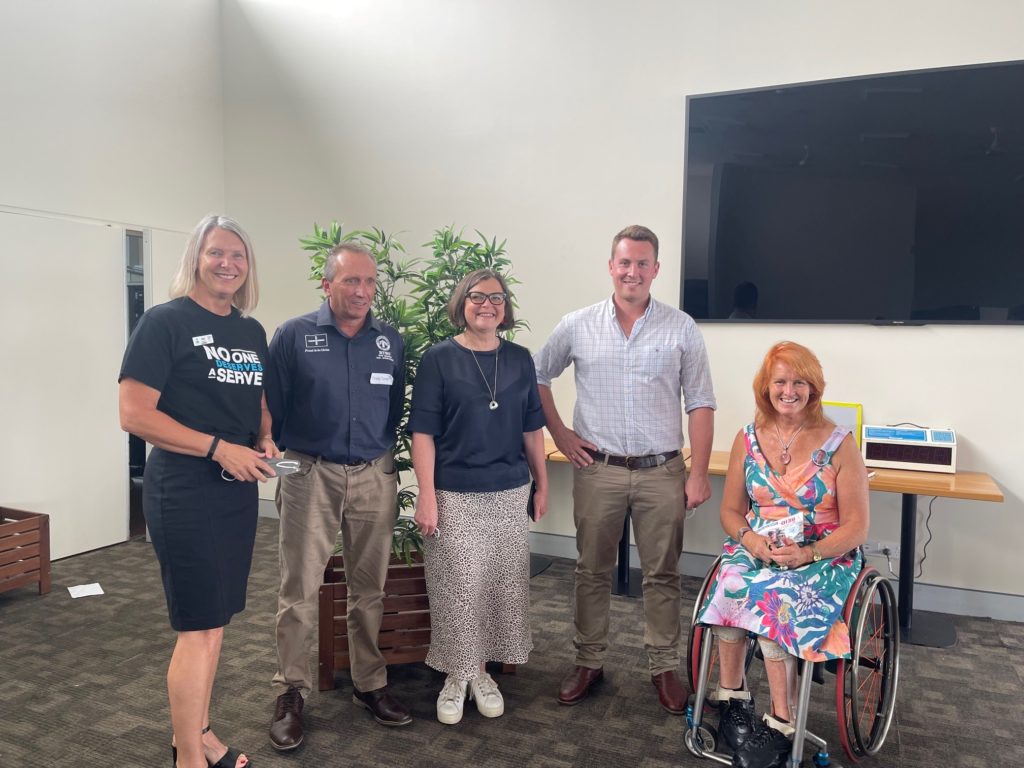 Kearney said a Federal Labor Government will commit to raising wages for aged care staff and fund free TAFE places for aspiring aged care workers.
There were also discussions about how the sector could adapt, with the potential of a 'day rest-bite system' floated by Kearney where people can 'drop off' their elderly relatives during the day.
"Labor will invest heavily in aged care: we have heard and listened to the Royal Commission, and we are ready to respond," Kearney said.
"We will support the case in the Fair Work Commission for a pay rise for aged care workers. We heard today that people are leaving the sector in droves, they're burnt out, they can earn more stacking shelves in a supermarket, then they earn caring for our elderly people.
"We won't put a dollar figure on that, we will let the Commission do that."
It comes after the Federal Government last week announced a retention incentive to aged care staff, offering two one-off payments of $400.
"It's like putting a band aid on a haemorrhaging artery – it's so transparently a pre-election sweetener," Kearney said.
"It's almost insulting to the workers.
"Not everyone will get the full $800, not everyone who works in the sector will get the payment, it's splitting the workforce – as if a one-off payment is going to say to say to someone who's dedicated their life to the sector, that its fixing everything is wrong."
Reid said the retaining of General Practitioners (GP) to the local area will "benefit those in the community that are interfacing with the aged care sector and our older Australians.
"Making sure we can attract GPs to our area is very high on my list of priorities and working with tertiary education sector and colleges to establish why medical students aren't selecting general practice as speciality as much as they were in the past, and what solutions can be made there," Reid said.
"It's cost effective for the community at large."
He also said that across the sector, there is a significant issue of supply in getting aged care residents their third dose of a COVID-19 vaccine.
The forum came hours after Labor demanded that the Minister for Aged Care Services, Richard Colbeck, should resign following the Government's commission of a task force to analyse deaths in the sector.
"We will continue to call for Colbeck's resignation," Kearney said.
"It's just outrageous – what do you have to do in this Government to get the sack from your portfolio -seriously, he bungled up the vaccination rollout, he bungled up the surge workforce promises, he bungled up the entire COVID pandemic response.
"The man has not addressed a single issue, not only during the pandemic, but for the entire time he has been Minister.
"He has to go."
Across Australia, there have now been almost 800 COVID-19 deaths in aged care homes since July, with around 500 of those deaths occurring last month.
Federal authorities are yet to confirm how many of those residents had received a COVID-19 booster vaccine.
Maisy Rae