FLASH: The first ever battery electric vehicle from Swedish/Chinese car maker Polestar has been reviewed on Central Coast roads recently.
The 2022 Polestar 2 Long Range Dual Motor model is the brand's hero coupe-styled fastback, delivering 300kW of power and 660Nm of torque.
Throw in the fact that it's also the only all-wheel drive variant, and has the best top speed (205km/h) and a sprint to 100km/h of 4.7 seconds (claimed), and it's hard not to like what's on offer.
We managed it in 4.49 and have to say, it will pin you in the seat from a standing start. Impressive stuff from the new kid on the block, which is a joint venture between Volvo and Chinese carmaker Geely.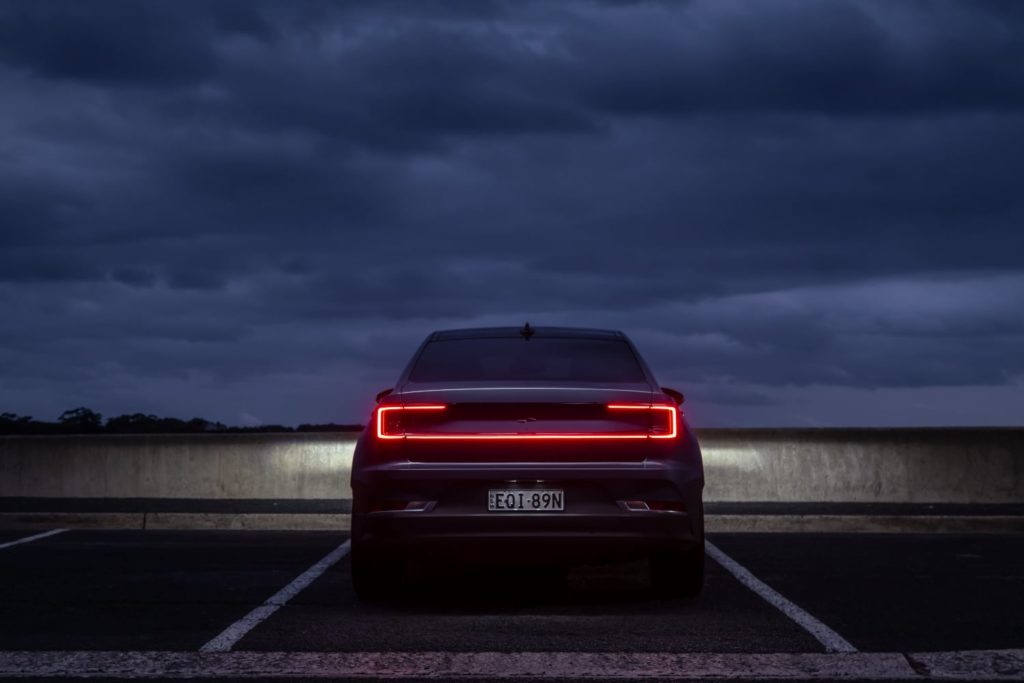 The latter incidentally owns both Volvo and Polestar, as well as Lotus and Lynk & Co (who are also headed down under). It has a claimed range of up to 480km, and we reckon it can achieve it, or go damn close.
With everything operating in normal mode, including regenerative braking (that puts charge back in the battery as you drive it), we had an estimated range of 402km, with 100 per cent charge. But of course, you're adding distance back into the car, all the time.
On road manners are exceptional, even when the Polestar 2 is being driven hard and pushed through corners. This is particularly so in Sport mode, where traction control is turned off by default.
If we had to describe what that actually feels like, think of it as driving on rails, like a train or a roller coaster, without the bumps as you enter the bends. And despite our best efforts, we struggled to burn through battery, such is the recharging technology on board.
Out of the box, the 2022 Polestar 2 Long Range Dual Motor variant is priced at $69,900 plus on-roads. Throw the packs in on top though and you add another $19,000 – with the Pilot, Plus and Performance packages priced at $5,000, $6,000 and $800 respectively.
At a time when the world is in the middle of dealing with climate change, and people are critical of the evolution of EVs, Polestar has done everything it can to make its cars, including the Polestar 2, as environmentally friendly as possible.
For the full review go to our car review partner Exhaust Notes Australia
Our test vehicle was provided by Polestar Australia as part of a 24-hour pre-launch drive program. Pre-orders for the Polestar 2 will open at the end of the year, with customer test drives available in January.
By Mark Holgate