This is the next instalment of our lockdown special.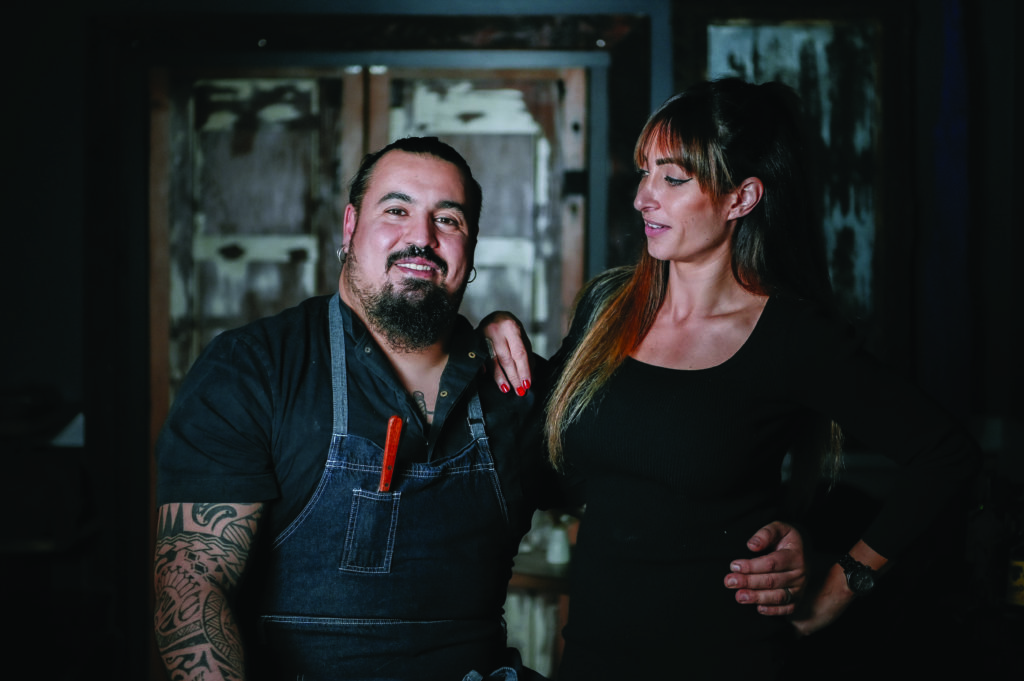 In lieu of being able to head out for dinner, we're embarking on a virtual tour of the coast's best eating establishments. We've asked chefs to inspire us with recipes that we can make at home, bringing the fine dining experience into our own kitchens. This week we're talking to Alexandra Coccia from Osteria Il Coccia in Ettalong.
Nicola's passion for cooking stems from his fond memories of his grandmother in her kitchen. This is where he learnt to handle every ingredient with passion, respect and love.
I pay homage to my two favourite regions, Beaujolais in The Rhone Valley where I grew up and the South West of France where my mother lives. I invest my time looking at new generation winemakers, focusing on smaller production, organic, biodynamic & respecting the earth.
Nicola grew up in Naples and found a love for cooking with his hands as he watched his grandmother roll sheets of pasta in her kitchen.
Nico's respect for each ingredient and the way it's prepared shines at Osteria il Coccia where every ingredient is fresh, sustainable, and organic (where possible). Nico's philosophy is that food needs little intervention, just a little love and a little heat (fire). Nico is one of the only chefs in Australia to have a kitchen built around the fire. Nico trained in Italy before working in El Bulli, New Zealand, and Sydney – and now luckily for the Central Coast –has chosen to reside on Ettalong Beach. He has previously worked at Otto, Quay, Fratelli & Ormeggio before moving to Bowral where he worked at Biota. We received 1 hat at our previous restaurant Bistro Officina in Bowral.
I am French Italian and am responsible for the eclectic wine list at Osteria il Coccia.
I am strict when selecting the wines available at the restaurant and my ethos is to showcase regions I love, share my knowledge and encourage guests to drink something totally different. The wine list boasts drops from Nico's home of Naples & Puglia, wines from my parent's region where I grew up & Beaujolais where I spent many years harvesting with friends.
Lockdown offerings
At the moment we have paused our fine dining for a take-away version. Guests can choose from our weekly boxes also available for vegetarians. A ready-made box with 4 courses $90 for Osteria Boxes and $80 for Vegetarian Boxes for 2 people.
Alternatively, you can also order from our weekly take away menu. We offer pick up or delivery for our customers. We also offer promotional boxes for the weekend like the picnic box or the special spring box. They are ready made boxes with a bottle of wine
Until restrictions lift, we are open Wednesday night to Saturday night (5-7:30pm) and Sunday lunch (10am-1:30pm) for pick up.
People can reach us by phone or through our website osteriailcoccia.com.au where they can order online. Alternatively they can call us 02 4327 8952, customers can find the latest news, menus, boxes and events through social media with Facebook and Instagram and our newsletters.

Beetroot risotto and Pecora blue cheese sauce
For this dish we use sheep milk blue cheese from Pecora Dairy in Robertson. If you cannot find sheep milk blue, you can use gorgonzola.
To cook perfect risotto you may not have to use all the stock in the recipe, or you may need to add extra. Perfect risotto should have an al dente bite and a loose and creamy consistency we call 'all'onda' which translates to 'flowing in waves'.
Ingredients:
400g arborio rice
3 medium beetroots
100g parmesan cheese, grated
70g butter
1 medium onion, finely chopped
100ml white wine
1.5L vegetable stock
100ml extra virgin olive oil
Sea salt
Blue cheese sauce:
150g Pecora Dairy Jamberoo Mountain Blue Cheese
100ml milk
To prepare the beetroot – cut the stems off about 3cm from the base, rinse and place into a pot of cold water. Simmer over a medium-high heat until the beetroot flesh can be easily penetrated with a fork. Drain, reserving some liquid, and cool, then peel off the outer skins and discard. Roughly chop the beetroots, then place them into a blender. Adding a little reserved cooking liquid, blitz to a puree and set aside.
For the blue cheese sauce – place the milk into a small pot over medium heat, cut the cheese into chunks and add to the milk. Cook over a low heat, stirring continuously until the cheese has melted into the milk and you have a thick, creamy sauce. Set aside.
For the risotto – place the vegetable stock into a small pot over a low heat to warm up. On a separate burner, place the olive oil into a large saucepan over a medium heat. Add the onion and cook for 5 minutes. Increase the heat to high and stir in the rice, coating it with the oil. Add the wine and cook until most of the liquid has evaporated. Add 3 ladles of hot vegetable stock to the rice and stir. As the liquid evaporates, add another ladle of stock while stirring continuously. Keep adding stock to the rice, allowing it to absorb and then adding more until the rice is cooked al dente. Add 260g of beetroot puree to the rice and cook, stirring continuously for 5 minutes until you have a loose risotto. Leave the risotto to rest for 2 minutes, then add the cold butter and parmesan cheese. Stir well to combine, then season to taste with sea salt.
To serve – reheat the blue cheese sauce. Divide the risotto into serving bowls, finish with a generous drizzle of sauce and a pinch of salt.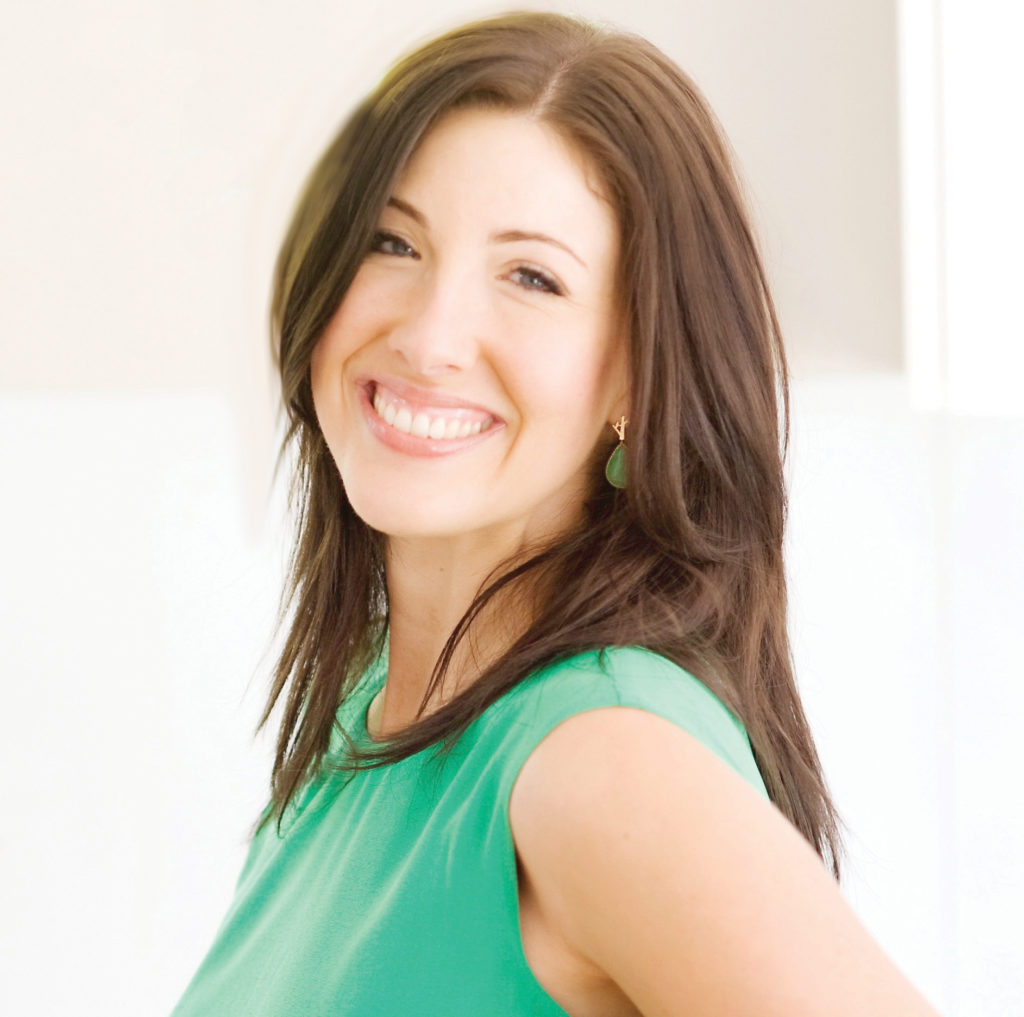 Georgia is a clinically trained nutritionist, wholefoods chef, columnist and mum. She's been featured in Body & Soul and had TV appearances on ABC Breakfast and Studio 10 for her unique approach to food and health. She's known for reinventing traditional foods for the modern kitchen and was instrumental in a radical new approach to sports nutrition with a program for the NRL Parramatta Eels, kickstarting their ascent on the ladder in recent years. Find out more at stirringchange.com.