The planned demolition of the Woy Woy Wharf Playground has now been put on hold after community backlash sparked a fierce outcry from families and local businesses.
In a dramatic U-turn less than 24 hours after the announcement was made, Central Coast Council has reneged on their plans to demolish the popular site on Thursday morning.
Council had planned to start the removal of the playground tomorrow before a new playspace was completed at Anderson Park next month.
However, Council Administrator Rik Hart has now confirmed Council has halted plans to demolish the park until its replacement opens in July.
A council spokesperson said the new playspace will be ready by this weekend.
"We are holding demolition of the Pelican Park playspace until next week," the spokesperson said.
"Staff have been onsite and confirmed the area is currently safe for the community to use until the new playspace is open."
Member for Gosford, Liesl Tesch, has called on Council to halt their plans to remove the park altogether.
"I welcome Mr Hart's commitment today to stop tomorrow's demolition however, I am demanding that Council end their plans to remove the park altogether – they're just plainly wrong on this" Tesch said.
"The playspace has been a staple of the Woy Woy Peninsula community for years.
"So many of our local families have fond memories of visiting and playing the park, getting a fish and chip order at Fisherman's wharf and watching the pelican feeding."
"Council should urgently reconsider this decision because our community was not consulted at any stage.
"Loads of new young families have contacted my office overnight and have made it very clear that there is a demand for the two parks in close proximity."
Tesch also said she believes the replacement park along Brick Wharf Rd is 'completely inadequate'.
"That new space is roughly half the size, it's located next to the smoking area for the Bayview Hotel and it isn't fenced and has no night-time lighting unlike the existing playspace," Tesch said.
"Council should be expanding playspace for local families not halving it and offering unsafe alternatives.
"This is a disappointing decision by Council staff who have offered no community consultation about the future of our beloved park."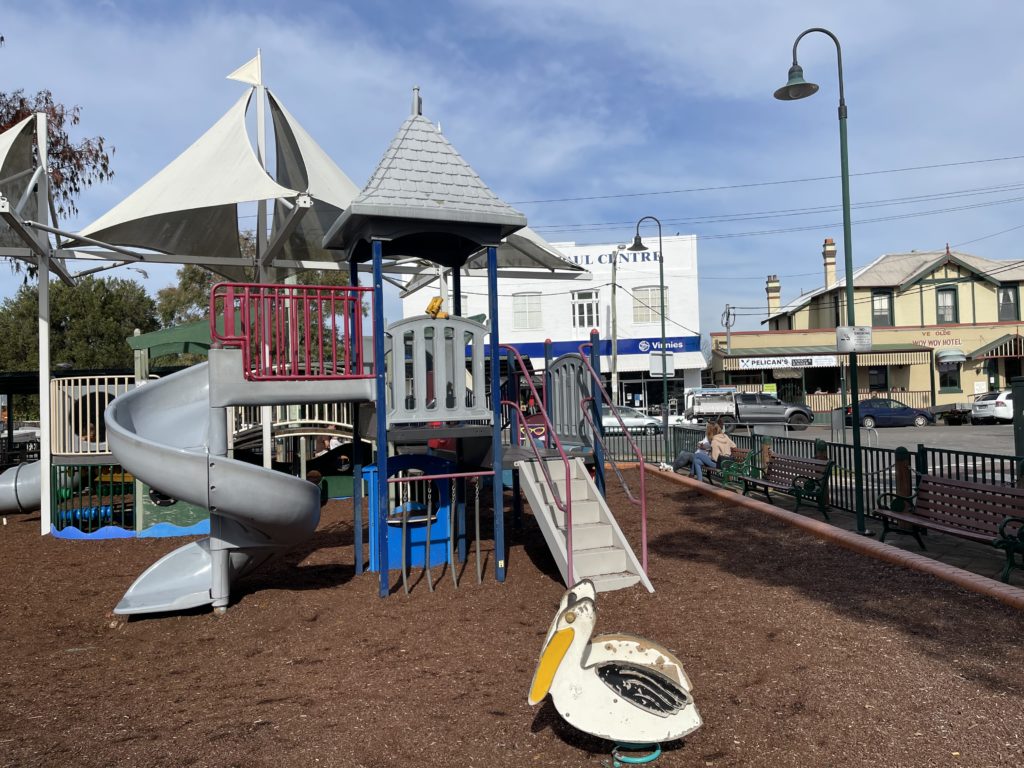 However, Council disagrees, maintaining that the new park is a 'much safer and more suitable location for the community'.
A council spokesperson said Council had been in discussions with local businesses and residents on its plans since October 2019.
"A current safety audit has shown that Pelican Park no longer meets current Australian safety standards," the spokesperson said.
"The roots of a heritage listed tree that cannot be cut down continues to lift the playspace's softfall, paving and fencing which is a safety hazard and means it is not suitable to rebuild another playspace in the current park's location.
"We know this is a much-loved playspace, however the safety of our community remains paramount."
A petition to stop the park's removal indefinitely has now been set up on the Fisherman's Wharf Facebook Page and inside Tesch's office on Blackwall Rd.
Maisy Rae