We've talked about the benefits of seasonal eating quite a bit, here on the column. One of the challenges when starting out is knowing which varieties of produce are in season at any particular time, so this week's piece is a guide to what's in season and growing right now, here on the coast.
We're hearing from local producers Michael and Kelly of Little Feet Gourmet in Ourimbah. They run a small-scale market garden with the aim to continually improve soil health using low till, organic and 'Korean Natural Farming' (KNF) practices, with no chemicals or synthetic fertilisers. They make extensive use of hand tools and other scale-appropriate technology and do not rely on tractors or heavy machinery to plant, harvest or form beds.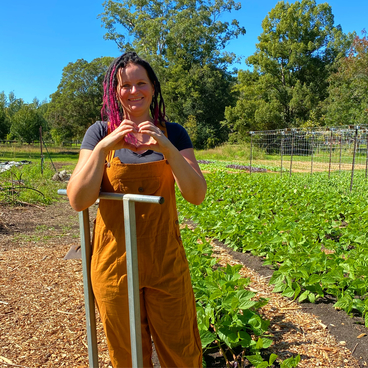 Winter at Little Feet Gourmet
For us Winter is usually a time to slow down, rest and recuperate from the intensity that is the Summer peak growing season. It's also a good time to get on to of all those pesky weeds and re-mulch beds and walkways in preparation for Spring.
In the cooler months we will increase the number of beds we have in production as everything grows slower and we tend to grow a range of longer growing crops which require more space to grow.
The impact of the floods this year
This Winter however, is somewhat different to our typical plan. We were significantly impacted by extreme weather conditions in March and as a result lost all of our crops and beds. Since then we have been working constantly to get the farm back to full production. We currently have approximately half of our beds rebuilt and planted. The remainder of our beds are currently needing to be weeded and re-formed or are covered with silage tarp to prevent weeds until we are able to tackle them. Rebuilding each bed involves clearing out any new weeds that have washed in, adding new compost to replace soil that has washed away and then reshaping the bed with a rake.
These sorts of extreme weather events are seemingly becoming more frequent and the changing weather patterns often bring more pest and disease pressure making small scale farming of all types incredibly challenging. Small scale farmers in our region rely on continued support from consumers to be able to meet these challenges.
Typically, most of the longer growing crops we harvest over Winter do the majority of their growing in Autumn. As a result of the water damage this year, we lost all of our Autumn seedlings and missed the warm Autumn growing period which means we have minimal produce ready for harvest this Winter.
With that said the varieties of plants we currently have in the ground are much the same as we would normally have.

What's in season locally
Leafy greens and salad options:
We grow a range of leafy greens including lettuce mix, cos lettuce, rocket, mizuna, mustard greens, tatsoi, baby spinach, pak choi / bok choi, silverbeet and a few kale varieties.
Root crops:
For root crops in Winter our carrots are always a favourite. As the temperature drops over Winter root crops will convert starch into sugar as a way to protect the plant cells from freezing. This means that these crops are often much more delicious in these months.
We grow red and golden baby beetroot varieties, hakurai/salad turnip, red/pink radish and daikon radish. Often, we will grow parsnips as well, although this year we were unable to source a supplier of these seeds.
Our Jerusalem artichokes that grow over Summer are harvested throughout Winter and are fantastic baked or in soups.
Brassicas:
Brassicas are ideal grown over Winter as the cabbage moth pressure is significantly less. In addition to the Kale mentioned above we grow a variety of sprouting broccoli that allows for multiple smaller harvests after the main broccoli head.
We grow a large number of Wombok cabbages that is mostly fermented as kimchi. Other brassica we have include Kohlrabi (great baked, stir fried or in salad), sugar loaf and red cabbages.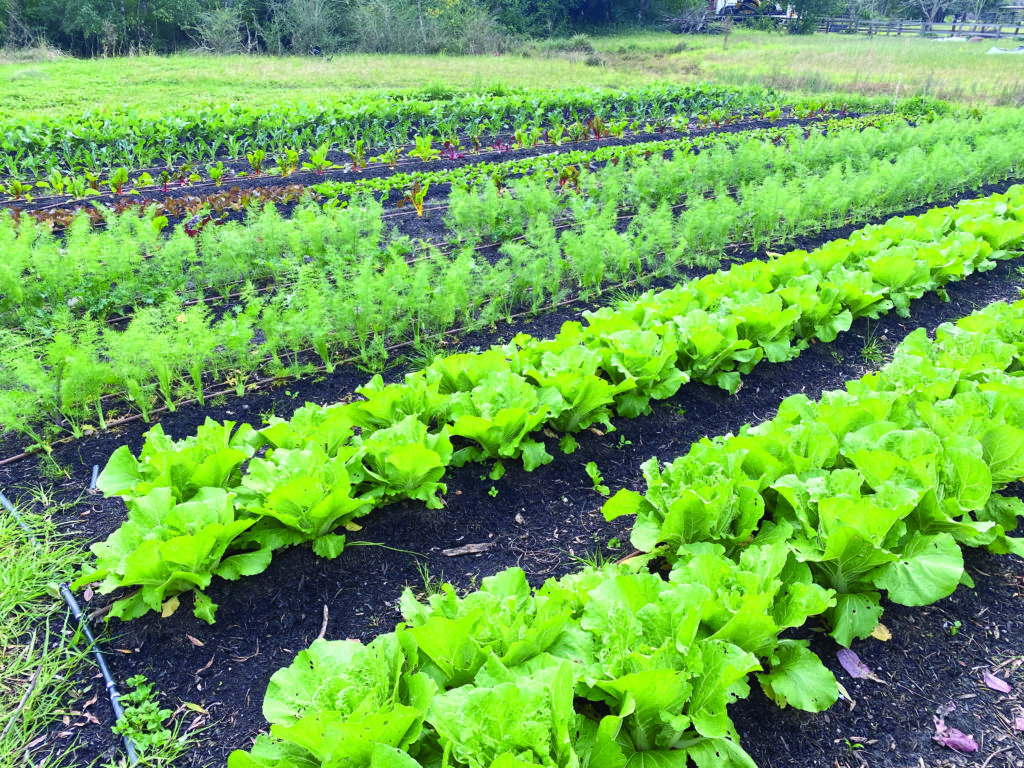 Other produce:
On our farm we have four 15m cocoon tunnels and one 10m for our nursery. These are a relatively cheap, low tech form of greenhouse that provide slightly warmer frost free environment for growing over Winter. They allow us to continue producing zucchini year round and have our leafy greens crops ready for harvest up to two weeks faster. In the Summer months these tunnels are used for our nightshade crops (tomatoes, capsicums and eggplants).
Other Winter items that will add some flavour to your plate include fennel, sugar and snow peas, coriander, parsley, dill and shallots.
As we are quite a small farm there are a number of popular Winter vegetables that we aren't able to grow (mainly due to the economics of our size) including Cauliflower, Potatoes, Pumpkins and other hard storage crops.
Preparing for the warmer months ahead
While the daylight hours are limited, temperatures are at their lowest and the growing is slow, we begin to think about the change in season ahead and start planning for the next nine months of growing.
We spend time reviewing our seed stock and sourcing fresh seeds for what we'll grow over Spring and Summer.
By July we'll begin to seed our tomatoes indoors on heated mats. Later into August and September Capsicums, Eggplants and various other seedlings are started – all ready for an early start on the seasons ahead.

Where to find Little Feet Gourmet
You can find their fresh produce at their farm stall, which is located 2km down Ourimbah Creek Road and open every weekend during Spring, Summer and Autumn. Throughout Winter, the stall is open when produce is available and updates can be found on their Facebook page. Their produce can also be found at the Central Coast Reko Ring, the Wednesday pop-up stall outside Like Minds Cafe at Avoca and ordered through Full Circle Farm.
Follow them at: www.littlefeetgourmet.com.au or at facebook.com/littlefeetgourmet

Georgia is a clinically trained nutritionist, wholefoods chef, columnist and mum. She's been featured in Body & Soul and had TV appearances on ABC Breakfast and Studio 10 for her unique approach to food and health. She's known for reinventing traditional foods for the modern kitchen and was instrumental in a radical new approach to sports nutrition with a program for the NRL Parramatta Eels, kickstarting their ascent on the ladder in recent years. Find out more at stirringchange.com.