Coast Opera Australia will hold a 'Salute To The Anzacs' at the Central Coast Stadium on Sunday, April 25, through a series of concert-style performances.
The evening will include The Last Post and Rouse, performances by notable opera singers, and a minute of silence as the sun goes down.
Coast Opera Australia Founder and Artistic Director, Angela Brewer, said the event was inspired by the success of their dawn and dusk tributes they held through the lockdown in 2020.
"The fact we are able to allow the public to attend is very special," Brewer said.
"During the 2020 COVID-19 lockdown performance, you could hear a pin drop.
"It was eerie to stand in the stadium with no crowds, no cheering, no noise but the seagulls scattering off in the distance.
"However, it was also extremely moving.
"You saw local residents appear from inside their homes, on their driveways, balconies, and the top of the bridge in a moment of spontaneity uniting us, listening and acknowledging our Anzacs in a moment we will all never forget."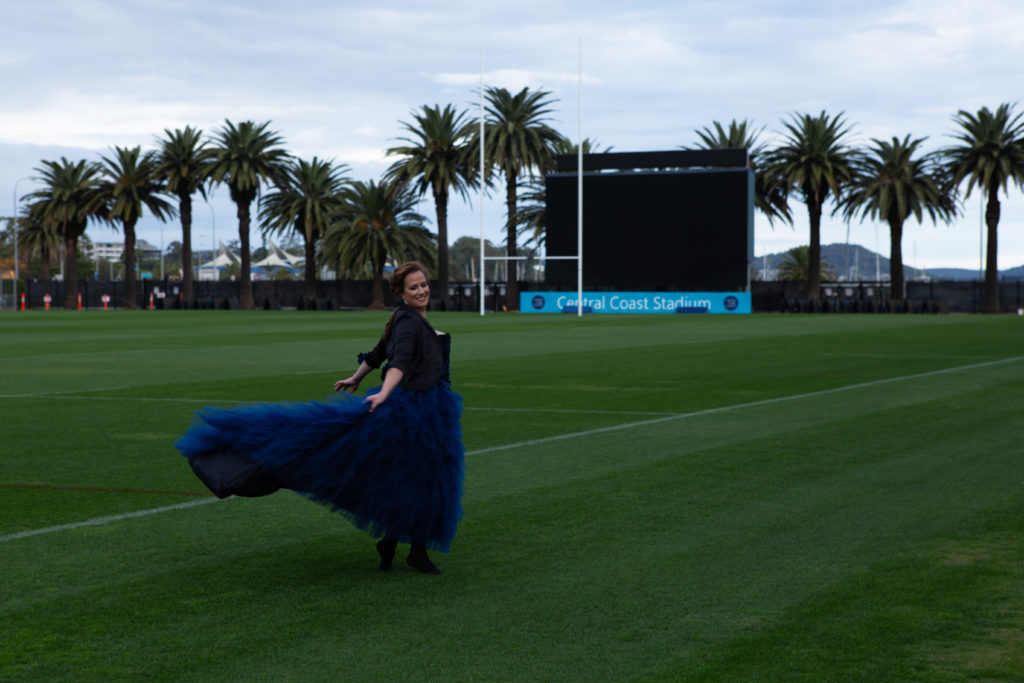 Salute To The Anzacs has grown from this experience, and Brewer said she hopes it will continue to expand into the future.
"I am looking to keep the true spirit of this event and the intention as to why it was created," she said.
"It should be reflecting, powerful and joyous.
"The impact space and solitude can have on one's ability to reflect in such an open arena as the stadium is very powerful, especially when our experiences in the same space is usually the complete opposite.
"We invite everyone in the community to share with us in what will be a moving tribute to courage, generosity and resilience in the face of adversity.
"We have much to be thankful for in Australia, so come and commemorate and celebrate with us."
The night will also include Anzac related poems read out by an award-winning Bush poet and the Australian National Anthem sung by a local artist.
The proceedings will be amplified and live-streamed through the stadium's audio system and through the social platforms of Central Coast Newspapers and Coast Opera Australia.
Coast Opera Australia warmly thanked Gosford RSL, Central Coast Council and Stadium, Coast Community News and our Federal and State Government representatives for their support of this event.
A Salute to the Anzacs starts at 5 pm and the public can register their interest on www.coastoperaaustralia.com.
Jacinta Counihan