We have always invited flowers into every facet of our lives.
Flowers and the treasures they create such as perfumes, foods and medicines, have been readily embraced for their supportive and healing attributes throughout time.
They are our little friends who help us send messages, support and love to others, to the Gods and to ourselves.
Flowers are usually with us when we are born, when we join our lives with another, when we celebrate, commiserate, placate and when we leave this earth, we are sometimes covered in flowers.
The blossoms of plants are with us always and they are a beautiful gift that illustrates and narrates our lives.
Archaeologists have discovered what appears to be the remnants of floral offerings within many ancient burial sites throughout the world.
It is not hard for us to imagine that our ancestors would be moved to collect beautiful flowers from the forests, fields and hills surrounding them and place these colourful, sweet reminders of life with the departed for their journey elsewhere.
Some of the first recorded instances of the giving of flowers and the use of floral arrangements can be seen in the paintings, decorations and sculptures of the Ancient Egyptians.
These were perhaps also our first 'cut-flower' gardeners, planting flowers and tending them for pleasure.
The Egyptians of these times also believed that flowers held a sacred quality through not only their appearance but via their fragrances and so flowers themselves, along with oils and perfumes were used not only in daily life, but were an important element in religious ceremonies and rituals.
The Ancient Greeks and Romans held flowers in high regard as well, also adorning the statues of their deities in tribute during festivals and celebrations.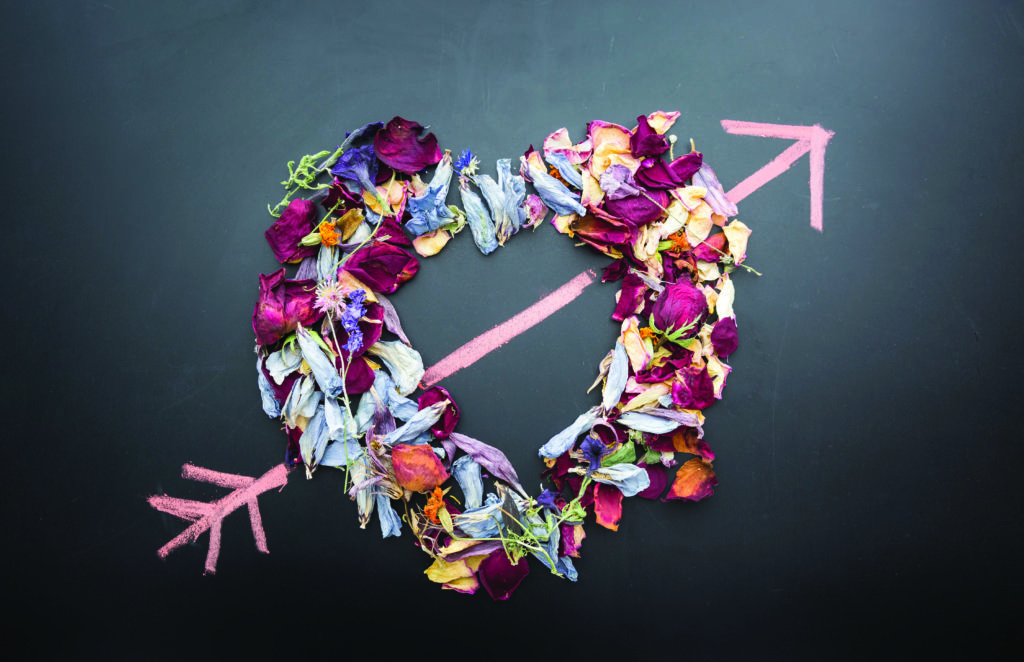 These gifts of flowers to the gods and goddess by the Greeks, Romans and the Ancient Egyptians where perhaps the first indications of actual 'giving of flowers' to mark occasions and also in the gifting of flowers for pleasure.
The act of giving flowers to a god or goddess was to appease, to make them happy.
Throughout Ancient Asia, flowers were an important element in the home and at temples where they main function was to offer protection from evil spirits.
Taoists and Buddhists lay flowers at their altars as offerings and have done so for centuries.
Plants and their flowers have been integral to healing medicine and rituals in most Asian countries and these practices have flourished along spiritual and decorative use that still held great meaning and appreciation of nature and flowers.
Valentine's Day
Valentine's Day, 14th February, is perhaps the best-known day of flower giving throughout the world when we show those others that they are loved by us.
Emperor Claudius II, in third century Rome, believed that soldiers were better at their job if they remained single as so made marrying illegal for them.
A young priest named Valentine, defied the law and secretly married young couples but was discovered and sentenced to death.
While incarcerated Valentine fell in love with the jailer's daughter and before he was executed on 14th February 14 in 270 AD, he wrote her a letter and signed it, 'from your Valentine.'
He was declared a saint and we still honour his commitment to love (even unwittingly) by gifting flowers and other tokens of love to those we hold dear.
The Meaning of Flowers
Flowers speak a language of their own with meanings connected to each that are based on the way they grow, the history we have woven with them and their aroma, feel and appearance.
Most cultures have created a dictionary of flower meanings to send messages to each other, to bring the energy of healing to gardens and homes and to surround themselves with the intentions that the Language of Flowers speaks.
People of the Victorian period (1837-1901) made this practice popular through the giving of bouquets containing carefully selected flowers based on meaning.
It was a time when communication between people was dictated by social standing and morals and so was used as a code, to pass messages on to each other in private.
The Meanings of a Few Popular Flowers
Sunflower (Helianthus annuus): get well, strength, happiness, confidence
Red Rose (Rosa): love, courage, respect, passion, lust, relationship, beauty
White Rose (Rosa): truth, honesty, purity, protection
Nasturtium (Tropaeolum majus): victory, support, vitality, independence
Dahlia (Dahlia): encouragement, dignity, generosity, faith, resiliency
Violet (Viola): faithfulness, answers within, subconscious, modesty
Pink Carnation (Dianthus caryophyllus): love, encouragement, gratitude
Daffodil (Narcissus pseudonarcissus): hope, inspiration, respect, renewal
Red Tulip (Tulipa): desire, passion, declaration of love, belief
Peony (Paeonia officinalis): happy marriage, honour, wealth, health, nobility
While the traditional Victorian Language of Flowers focuses on blossoms that were popular in the Northern Hemisphere, a close study of the botanical history of the plant and ethnobotany (the uses humans have made of plants) can reveal to us the meanings of any flower and plant, including our Australian Natives.
For example, a bright bunch of Billy Buttons (Pycnosorus globosus) are the perfect way to say sorry.
A pathway lined with Bottlebrush is perfect for busy families to walk through before coming into the home to leave the troubles of the day behind them.
The Language of Australian Flowers
These are just a few natives and some of their meanings:
Banksia (Banksia spp.) "I love being with you", "Congratulations"
Boronia (Boronia spp.) "Good luck in your exams", "Can we work this out?"
Billy Buttons (Pycnosorus globosus) "I'm sorry", "I want to begin again"
Everlasting Daisy (Rhodanthe spp.) "I'd like to be your friend", "I hope this last forever"
Flannel Flower (Atinotus helianthin) "I love you", "I trust you"
Flowering Gum (Eucalyptus spp.) "Get well soon", "I will not do it again"
Geraldton Wax (Chamelaucium spp.) "You can do this", "Be mine"
Grevillea (Grevillea spp.) "Good luck", "I wish you well in the future"
Gymea Lily (Doryanthes excelsa) "I believe in you", "I'm proud of you"
Kangaroo Paw (Anigozanthos spp.) "Please forgive me", "I forgive you"
Mulla Mulla (Ptilotus spp.)"Bon voyage", "I wish you well in the future"
Waratah (Telopea spp.) "I wish you strength", "I am by your side"
Wattle (Acacia spp.) "Congratulations", "You make me happy"
Love Blossom Risotto
Looking to feed the one you love?
Create this dish of love with its kaleidoscope of floral goodness using the petals of edible flowers such as violets, nasturtiums, roses, lavender,
serves 4 (enough leftovers for breakfast in bed or midnight snacks)
Ingredients:
2 leeks
2 – 4 cloves garlic (to taste)
2 tablespoons olive oil
2 tablespoons butter
2 cups Arborio rice
up to 4 cups of warm stock (vegetable or meat)
*1 cup white wine
1 tablespoon fresh thyme leaves
1 cup finely grated parmesan (optional)
a good handful of chopped edible flowers/petals
Recipe:
Finely chop all the white end, a little of the green of your leek and sauté in the oil until translucent over a medium heat.
2. Finely chop the garlic and add, cooking further for another few minutes, constantly stirring.
3. Reduce the heat, add the butter and then the Arborio rice and finely chopped thyme.
4. Pour in the wine/stock substitution and stir constantly while the rice absorbs all the liquid.
5. Keep adding stock slowly and stirring constantly until the rice is cooked.
6. You will want a creamy texture and the rice to be cooked to your liking.
7. Take off the heat and stir in your flowers/petals and if desired, grated parmesan.
Note -additional stock can be substituted for wine
How do you Make Cut Flowers Last?
We all want the love to last!
Julie, the owner of Boydita Flowers at Fountain Plaza, Erina shared these tips to make your flowers last as long as possible.
As soon as you receive your flowers, remove all foliage from the stems that will sit below the waterline in a vase.
Rinse the stems and cut on an angle.
Place away from full, direct sunlight and heat and away from drafts.
Change water every second day, remove any dead flowers and recut stems that look dried.
Julie also has a gorgeous range of 'Forever Flowers', very on trend and popular dried and persevered flowers and botanicals.
They are not your Nana's dried flowers; these have been carefully preserved to retain colour and form and are simply divine.
ON THE GARDEN GRAPVINE
Working Bee at Kariong Eco Garden Sat 13th Feb, 9 – 11am. Help us find the labyrinth path again! Take home native raspberry plants, cuttings from pineapple sage, worm wood, 5 Herb plant, lemon balm, chocolate mint. kariongecogarden.org.au
Ultimate Fungal Wizardry Workshop by Urban Kulture, Sat 13th Feb 10am – 12pm at Gosford Regional Gallery and Edogawa Commemorative Garden. A hands-on short course on skill development in gourmet and medicinal mushroom cultivation. Learn how to grow your own mushrooms in only 2 hours. More information and to book: urbankulture.com.au
Bonsai Workshop and Demonstration Day, Sun 14 Feb, 9 – 4pm. Mingara Recreation Club. Central Coast Bonsai Club invites you to join a fun filled day with Sam Thompson. Details and bookings: www.centralcoastbonsai.com.au
THIS WEEK YOU COULD PLANT
Asian greens, beans (French and climbing), beetroot, broccoli, brussels sprouts, cabbage, cauliflower, celery, chives, English spinach, kale, kohlrabi, leek, lettuce, parsnip, radish, silverbeet, spring onions, swede, turnip, coriander, anise, bergamot, burdock, calendula, amaranth, canterbury bells, cineraria, evening primrose, forget-me-nots, foxglove, heartsease, liveringstone daisy, nemesia, nigella, pansies, poppy, primula, ranunculus, stock, sweet William, wallflower, snapdragons, violas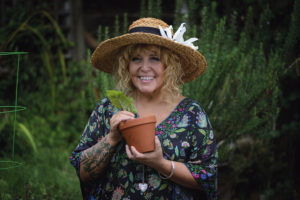 Cheralyn Darcey is a gardening author, community garden coordinator and along with Pete Little, hosts 'At Home with The Gardening Gang' 8 – 10am every Saturday on CoastFM96.3 a live home and gardening lifestyle radio show: www.coastfmgardeninggang.com
Send your gardening questions, events and news to: gardeningcentralcoast@gmail.com