The 2020 State Budget, handed down on November 17, has met a mixed reaction on the Central Coast.
Parliamentary Secretary for the Central Coast, Adam Crouch, says it includes millions of dollars in new funding for Central Coast projects and initiatives but Shadow Minister for the Central Coast, David Harris, has labelled it as "disappointing".
Crouch said the drought, bushfires, flooding and COVID-19 had created the biggest economic shock in over 100 years, with the Budget including targeted mitigation funding.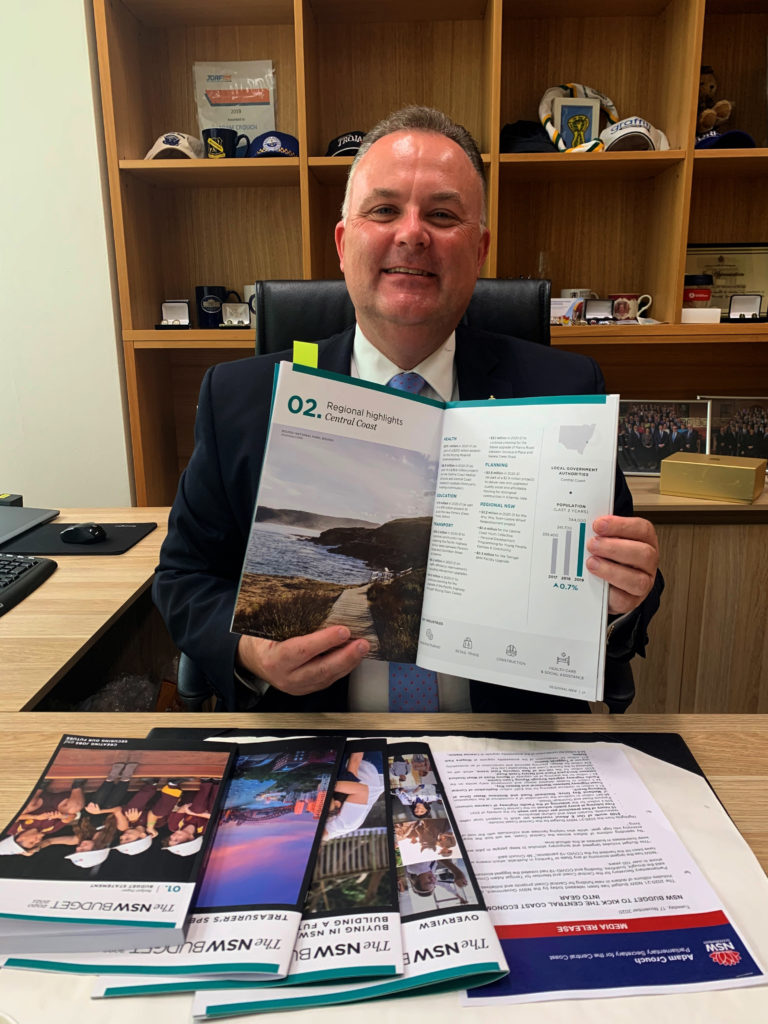 "NSW has the largest economy of any State or Territory in Australia, which means we have been hit the hardest by the COVID-19 pandemic," he said.
"This Budget includes targeted and temporary stimulus to keep people in jobs and keep businesses in business at this difficult time.
"By spending millions of dollars across the Central Coast, we will kick the local economy into high gear, while also helping families and individuals with the cost of living."
But Shadow Minister for the Central Coast, David Harris, says the Budget is disappointing, with a series of re-announcements, more "planning" money and no new stimulus projects to boost the Coast economy during a deep recession.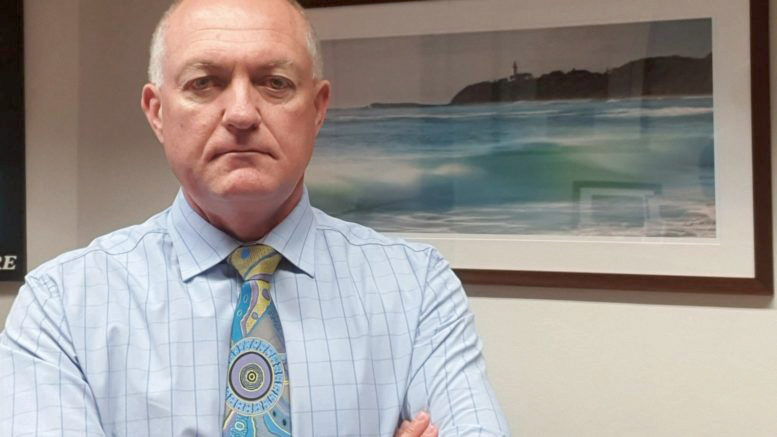 "There is funding for continuing projects but only planning funding for projects already announced such as improvements on the Pacific Hwy and Central Coast Hwy and Tuggerah Railway station improvements and several school projects," he said.
"The Coast's population continues to grow but we're being denied substantial infrastructure improvement funding.
"The Central Coast should have been identified for a Special Activation Precinct (SAP) to help fast-track important projects such as Somersby Industrial Precinct, Gosford CBD Precinct, Tuggerah-Wyong Corridor and the Wyong Employment Zone (WEZ) including Warnervale Town Centre.
"The Coast's economy is experiencing recession and unemployment growth and clearly the NSW Government has failed to deliver stimulus which will combat the negative effects of the pandemic in the short to medium term.
"There is underinvestment in social housing, mental health services, growing waiting lists at local hospitals for elective surgery and support for services which deliver programs to families experiencing difficulty across the Central Coast."
Member for Gosford Liesl Tesch said while the devil will be in the detail, this is a Budget of a "tired government".
"The Central Coast, and the whole state, are victims of a government that has run out of ideas," she said.
"There is no vision, and no ideas for the big issues ahead.
"Despite the once in a lifetime opportunity to remake the economy and take bold steps to respond to COVID-19, this government has decided business as usual is adequate – more privatisation, and more wage freezes.
"There is so little spending, there is so little investment that the landmark proposal is that everyone gets $100 in vouchers.
"This was a program that governments around the world rolled out as part of their COVID-19 stimulus.
"In the Gosford electorate, there is no money for schools, some planning money for the same roads as last year, and re-announcement after re-announcement of drip-feeding planning money for fast rail."
"We still get no money to upgrade Etna St Bridge in Gosford and the Rawson Rd Level Crossing in Woy Woy – two of the biggest traffic pinch points in the region and only getting worse as more people move to the Coast."
Terry Collins