Mangrove Creek Dam picnic area and Dubbo Gully have reopened to visitors after a bushfire tore through the drinking water catchment last year.
The area has been closed to allow for the demolition of burnt structures at the picnic area, removal of hazardous trees and natural bush regeneration.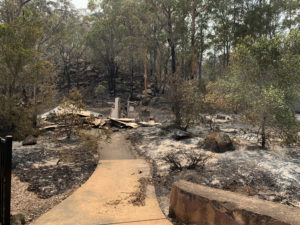 The picnic area is open 9am-5pm each day except Christmas Day.
It will also be closed when a Total Fire Ban is in place.
Barbecues and picnic tables are available and temporary toilet facilities have been placed at the picnic area.
Bushwalkers can now also access the Dubbo Gully area in the Mangrove Creek Weir catchment.
Council advises that, before visiting, check whether a Total Fire Ban is in place at rfs.nsw.gov.au/fire-information/fdr-and-tobans
Source:
Media release, Oct 27
Central Coast Council