Within weeks of Vales Point Power Station being fined $30,000 by the NSW Environment Protection Authority for pollution, the Federal Government announced an $11M upgrade to be funded through the Budget.
The Federal Budget, announced on October 6, delivers $134.7M over four years for a range of electricity infrastructure projects aimed at improving affordability and reliability, and Vales Point Power Station is one project to be fast-tracked.
Earlier this year, it was announced that Vales Point was shortlisted in the Underwriting New Generation Investments Program to receive $9.8M of public money for a turbine upgrade, plus $1.2M for high pressure heaters, aimed at improving efficiency and reliability of power delivery.
Sunset Power Pty Ltd, Delta's parent company, is expected to inject a further $9M of its own to upgrade the ageing power station.
Meanwhile, the clean-up of contaminated waste at the power station's ash dam on Ruttleys Rd, Mannering Park continues, following notification to NSW Environment Protection Authority (EPA) in September, 2018.
An EPA investigation ensued, and in September, Sunset Power International Pty Ltd, trading as Delta Electricity, was fined $30,000 for licence breaches when contaminated material, including asbestos, was allegedly spread over part of the ash dam site in 2018.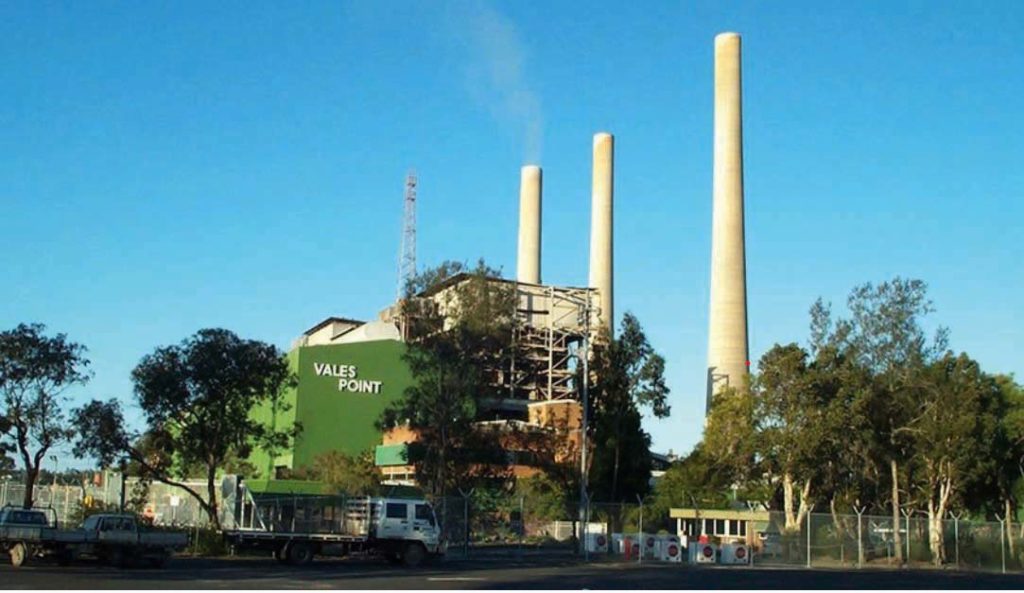 The EPA has issued Delta with two Penalty Notices for allegedly causing land pollution and unlawfully using the premises as a waste facility.
Over the years that the power station has been operating, Delta has been progressively rehabilitating various ponds of the ash dam, using a contractor to import excavated natural material to carry out works.
EPA Director Regulatory Operations, Adam Gilligan, said that Delta advised the EPA in September 2018 that material classified as general solid waste had been accepted on the site.
"The premises received waste that it was not licenced to accept, which resulted in contaminated fill being imported and spread on site," he said.
Gilligan said the EPA issued Delta with a Clean-up Notice requiring works to make the site safe and to assess and quantify the waste.
"The Notice included removal of various surface stockpiles of asbestos waste and we are continuing to liaise with them regarding options for dealing with the remainder of the waste in the long term.
"Fortunately, on this occasion, the waste was in an area that posed little risk to the community," Gilligan said.
Since this occurred, Delta has made a number of improvements to their systems and procedures regarding waste acceptance, and Gilligan said the clean-up was ongoing.
Delta Managing Director, Greg Everett, said the company had zero tolerance of any breaches of this type.
He said Delta had no evidence prior to the routine inspection in September 2018 that the recycling contractor was accepting or spreading unapproved waste on Ash Dam Pond 4.
"Delta has conducted extensive testing and analysis since then and is confident that there's no risk to the public from the material at Ash Dam Pond 4," he said.
"Delta took immediate steps to bring the unauthorised material to the attention of the EPA.
"The Penalty Notice balances the need to protect the environment with the constructive approach by Delta in reporting and dealing with the issue," Everett said.
Sue Murray