A medical surgeon from Copacabana can continue his life-saving work in the famine-ridden parts of Ethiopia and Tanzania, after receiving the green light to return on humanitarian grounds.
Dr Andrew Browning is an obstetric fistula surgeon for the Barbara May Foundation and has been travelling to Africa to work periodically for the past 17 years.
Browning performs life-saving surgeries on malnourished African women with catastrophic fistulas, or internal holes, caused by obstructed childbirth, but the COVID-19 travel ban has restricted his ability to go back since the beginning of the year.
His work operates parallel with his aunt Valerie Browning's mission – running the Afar Pastoral Development Association (APDA) which helps bring development to the two million nomadic peoples of the Danakil desert.
Photos taken of severely malnourished children from the northern Ethiopian desert in the Afar region show the devastating impact COVID-19 has had on the famine impacted region and Andrew Browning said this is why his work is more important now than ever before.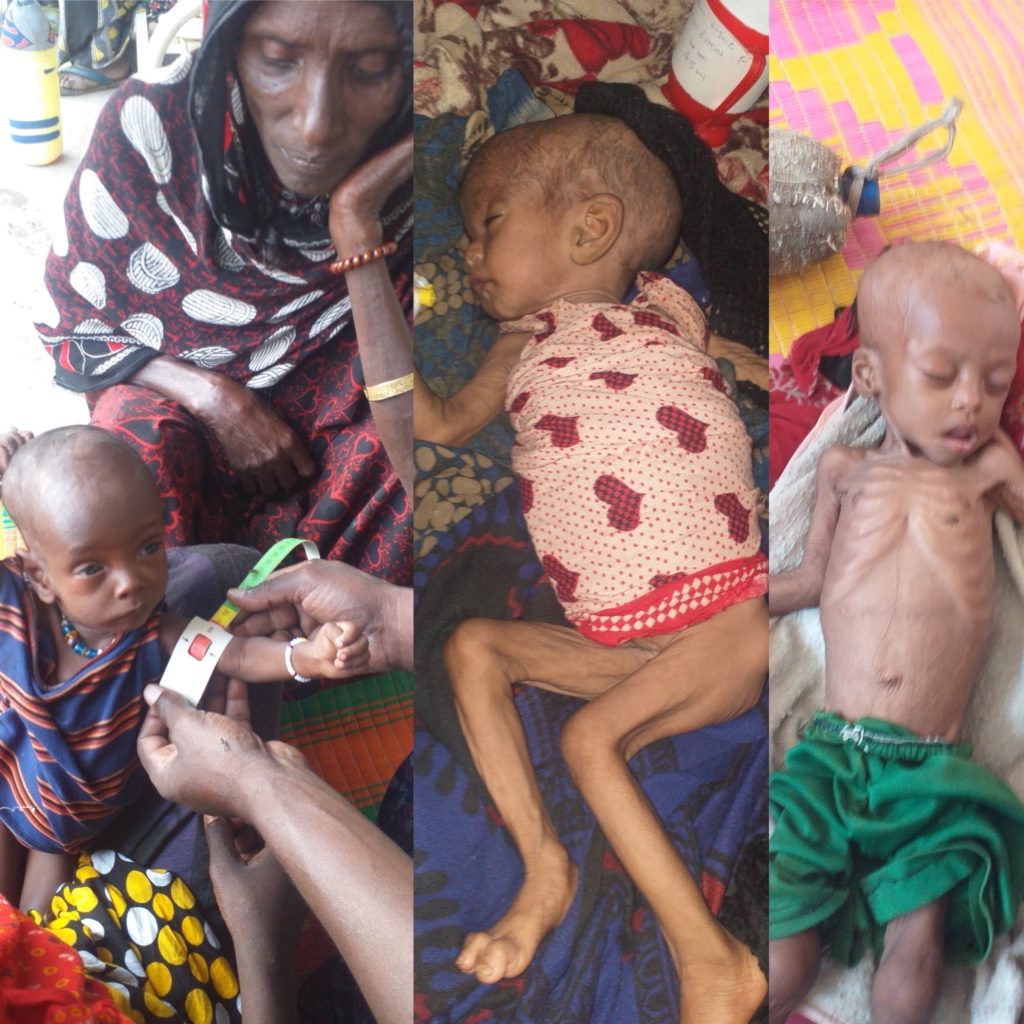 "My Aunt (Valerie Browning) now has responsibility for 2,000 severely malnourished pregnant women who are receiving food supplements – all funded by donors in Australia giving to the Barbara May Foundation," he said.
"I am indebted to the Australian authorities for giving me the approval to fly to Africa not only to support my aunt in Ethiopia but hopefully Tanzania as well with fistula surgery.
"I will assist her wherever I can and also operate on women with fistula contracted during the COVID lockdown.
"Severely weakened by famine these women do not have the reserves to face labour, and the number of women dying in labour has dramatically increased.
"In nearby Uganda maternal deaths and stillbirths have doubled and neonatal deaths have tripled.
"In Uganda, these problems are a result of important travel restrictions and economic hardships induced by the lockdowns; women won't or can't afford to get to the hospital and so deliver at home."
Valerie Browning's Rural Maternity team completed a malnutrition survey and put a total of seven children into hospital for nasogastric feeding and antibiotics.
There are many more [people] being carried out from remote areas where vehicles can reach them.
"These photos are horrifically shocking for me," she said.
"I have sent them to the Bureau of Health, The World Food Program and UNICEF and I am arranging to meet as many of the authorities as I can to tell them of this humanitarian disaster – a famine brought on by a combination of locust plagues, a recent drought and now restrictions relating to COVID."
Donation and more information can be found online at www.barbaramayfoundation.com.
Jacinta Counihan