As bushfire and storm season approaches, Central Coast Council is urging residents to prepare themselves, their families and their homes for emergencies.
Council is promoting Red Cross Emergency Preparedness Week, and the Get Prepared app, as part of its ongoing emergency preparation and community resilience building Get Ready Central Coast program.
Council's Acting Director of Connected Communities, Phil Cantillon, said the 'Get Prepared' app is an important tool that can help build community capacity to prepare for disasters through the development of individual emergency plans.
"It will help residents understand what resilience means to them by providing small step by step actions to enable each household to develop a plan tailored to their needs, leading to a stronger community better able to respond to and adapt more readily to shocks and stresses," Cantillon said.
Mayor Lisa Matthews said Council encourages residents to download the app and engage in their own emergency plan preparation.
"With Covid-19 restrictions, it is going to be more important than ever that individual households understand their vulnerability to emergencies and are best prepared for them," Cr Matthews said.
"The Red Cross Get Prepared app is not specific to any hazard, whether your property is vulnerable to fire, flood or storm, this app helps to guide in emergency planning and preparing, leading to faster responses to an emergency and quicker recovery."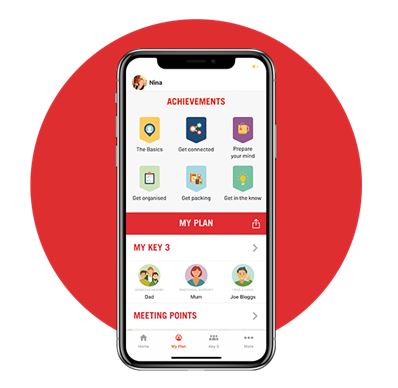 The Red Cross Get Prepared app can be downloaded at getprepared.app.link/central-coast
Source:
Media release, Sep 1
Central Coast Council