2020 has not been kind or easy for any of us but one thing we can all rely on is that gardening is never cancelled!
Summer is a bountiful time in our Coast gardens and now is the time to start work on planting not only a cheerful display but also a delicious, home-grown Christmas Feast for your family, friends and hopefully visitors.
You may not be able to travel this year but with a little planning, we can make home extra special, beautiful and festive with help from our gardens.
Potato
Going traditional dinner this year?
You are going to want delicious homegrown potatoes to bake and as most varieties can't be harvested for 60 to 90 you will need to get those potatoes in now to enjoy their plate-filling goodness on Christmas Day.
Plant seed potatoes into contained areas of the garden or very large deep pots in full sun.
Planting at this time of the year increases the risk of disease due to increasing humidity so cut eyes singularly with only a small amount of surrounding flesh and allow to dry for a day before planting.
Sweet Potato
Like potatoes, these beauties can easily take over a garden space so are better grown in contained areas or very large pots. Plant sweet potato slips in full sun at this time of the year to ensure a Christmas harvest.
They need a free draining soil that is rich with compost and well-rotted manure.
Feed with nitrogen-based fertiliser to start but then only use a general feeder thereafter every 6 to 8 weeks.
Other Vegetables to Plant Now
Right now, seedlings of tomatoes, capsicums, eggplants, cucumbers, climbing green beans, beetroot, Chinese cabbage and snow peas should be quickly planted.
If you select a tomato with a defined harvest time, (most of the fruit matures at once), look to include one that will reach maturity of fruit in around 90 days.
Undefined harvest times are usually the domain of vining tomatoes and these will produce fruits throughout the season.
Try golden yellow pear drop and tumbling red tiny toms for produce that will rival your tinsel!
You can also plant sweet corn, onions and melons and although they may not be ready for the big day, they will provide a lush looking veggie garden throughout summer and a later season harvest for the holidays.
Late October Vegetable Planting
Lettuce, endive, beans that grow in bush form and zucchini can all be planted now but an additional crop of each in mid to late October will ensure a harvest for late December.
Coast gardeners will find 'Cos' lettuce, 'Salad King' endive and good old 'Black Jack' zucchini thrive here.
If you have a smaller space, try a compact variety like 'Cocozelle' zucchini as most plants can be rather large.
Festive Herbs
BBQs, salads, baked dinners and in fact all of your holiday cooking will be given a zesty boost with fresh herbs straight out of the garden.
You can try growing these in pots as well to make delightful and easy gifts!
Just make sure that the pots you keep are placed in sunny spots and although you could grow them now from seed, use seedlings to ensure that you will be obtaining these treats in time.
You might even like to create wreaths for your front door or kitchen.
Tie bunches of herbs to a cane circle and use as needed – they will dry in place while sending their delicious warm aromas through the air and still be used daily to add their yummy flavours to your cooking.
Herbs that can be planted now for salads and various recipes include basil, chives, coriander, dill, oregano and mint.
Plant mint in big pots rather than directly in garden beds as it can become very intrusive and pop them in those drab shady places for a green lift.
If you want the best stuffing you will ever make, there is no passing the opportunity to plant parsley, sage and thyme now.
Sage needs full sun and a dry environment. It won't like the rain or the coming humidity so best to plant in large well-draining pots and move as needed, or find a dry spot in the garden and water sparingly.
Plan Ahead Fruits
Blueberries, peaches and nectarines all take at least two years until they produce viable crops and you really should have planted any bare-rooted trees by August, but potted ones can be planted year-round.
Look out for early season fruiting varieties such as the delectable Anzac peach and one of the lovely Fantasia nectarines both of which are early season fruits and will produce their crops in late December.
Cherries are synonymous with this time of the year and there are a few types that Coast gardeners could try including the popular 'Stella' variety that is a self-pollinator so no need for additional cross-pollinators and it is compact enough for small gardens as cherry trees are usually quite large.
Drinks
Do you know what makes a champagne or lemonade better on a hot summer's day?
The delightful red flowers of the rosella plant (Hibiscus sabdariffa).
It could be a little late in the season to ensure rosella by the end of December but plant now anyway because you will still be enjoying these yummy blossoms through to the end of summer.
The flowers can be used to create jams, teas and drinks as well as floating in your favourite beverage. Keep on picking those flowers as this encourages repeat blossoms because the average plant can produce up to 2kg of flowers for you!
The Flower Garden
Many of your spring flowering roses can be picked when they are in bud to encourage a second flush of blooms around Christmas – just make sure you feed and water your rose plants well after picking at this time to make this seasonal magic happen.
December is often called 'The Blue Month' in the Eastern parts of Australia due to the blooming of Hydrangea, Jacaranda (Jacaranda mimosifolia) and Agapanthus.
While their vibrant purple-blues are not traditional Christmas colours, they do provide a bright and cheerful display and are welcome editions to indoor cut flower displays.
You might want to carefully consider Agapanthus in your garden though if you are close to waterways as they can become rather invasive.
Jacarandas will not usually extend their flowering season past early December, but they do herald the summer holidays and, oh, but that carpet of blue!
(Just don't plant one close to your pool.)
Bright yellow and orange blossoms that can provide a striking display alongside your blue flowers in the garden or vase include Sunflowers, Calendula, Rudbeckia, California Poppies, Gazania, Tiger Lilies and Zinnias.
For reds, try varieties of some of those just mentioned along with Hibiscus, Oriental Lilies, Canna Lilies, Amaranthus, Gladiolus, Carnations, Rudbeckia, Begonia and Coreopsis, all of which usually blossom throughout December as well.
Or make it a white Christmas at your place by growing Yarrow, (white) Agapanthus, Carnations, Garden Cosmos, Gazania, and Coreopsis.
While we are talking flowers, let's address the elephant in the room for the newer gardeners, the Poinsettia. Our shops are flush with these cheerful plants in pretty pots all dressed in red bows and glittery tinsel as we get closer to the big day.
It is a Central American plant and its flowering season is winter so it will not produce the distinctive red bracts that surround the tiny flowers at this time of the year in warm Australian gardens.
Growers here place these Northern Hemisphere beauties into cold storage and the dark for a period to force them to flower in our summer.
But don't discount them – look for discounted ones at the end of the holidays or enjoy a beauty in its pot on your Christmas table and then pop it into the garden in a sunny spot and look forward to that tremendous red boost in the middle of our winter.
Australian Natives
An Aussie Christmas is incredibly easy with the local pretty Christmas Bells (Blandfordia spp.) and you will never need to buy cut NSW Christmas Bush (Ceratopetalum gummiferum) again if you grow it at your place.
Our local native bees will love you for it and you will have armfuls to share with everyone in your street.
Other Australian festive and well-suited plants to Coast gardens include Victorian Christmas Bush (Prostanthera lasianthos), Tasmanian and South Australian Christmas Bush (Bursaria spinosa) and West Australian Christmas Tree (Calanthe triplicate). One of my favourite plants is Kangaroo Paw, particularly the red and green Anigozanthos manglesii – this native grass is at its peak flowering time now and so it makes a handy reminder to get your festive garden growing right now!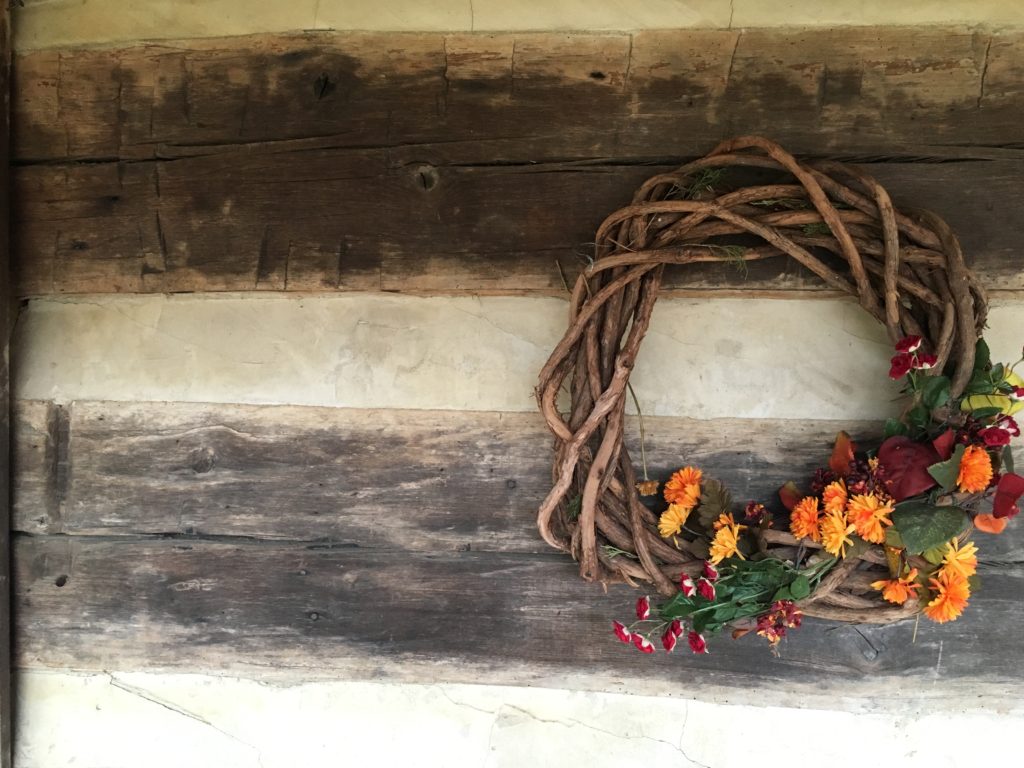 Gardening Events
You might like to check out these upcoming gardening events.
On now: The Central Coast group of the Australian Plants Society is holding its first online plant sale. Order at www.austplants.com.au and then collected from Kariong on either 4 October or 18 October.
18th to 20th September: The Green Republic Indoor Plant Pop Up Sale Central Coast
online: www.thegreenrepublic.com.au
18th and 19th September: Coachwood Nursery Open Days 9am to 4pm. An inspiration for succulent and cacti lovers, 900 Wisemans Ferry Road, Somersby. http://coachwoodnursery.com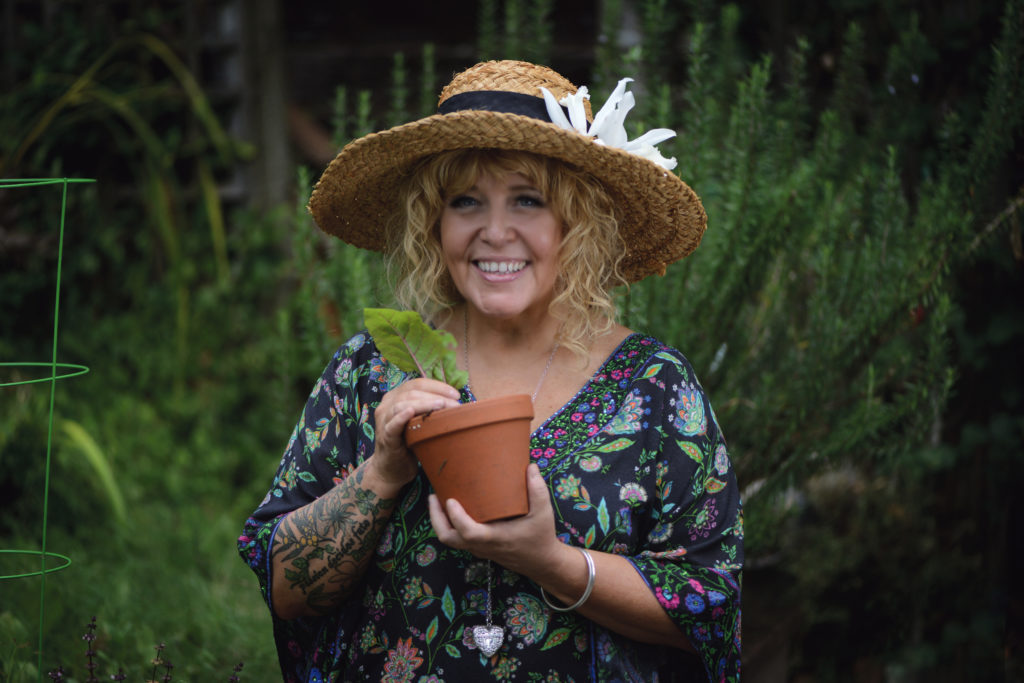 Cheralyn Darcey is a gardening author, community garden coordinator and along with Pete Little, hosts 'The Gardening Gang' 8am every Saturday on Coast FM.