Central Coast Councillor Rebecca Gale has vowed to persist in seeking urgent drainage and sewerage mitigation works at Davistown, where heavy rains earlier this year saw 415 homes without services for up to four days.
Cr Gale put the hard questions to Council staff in a Question on Notice and was not entirely happy with the response she received at the July 13 meeting.
The move followed a call by Davistown Progress Association for an urgent review of the drainage system.
In her Question on Notice, Cr Gale requested a comprehensive audit of the water and sewer infrastructure of Davistown.
She said some of the main outlets to Brisbane Water were too small to take the water from surrounding tributary drains and called for larger drains with one-way gate filters to stop clogging from debris of inward backflowing water.
She said unsealed roads led to frequent flooding at numerous locations and the entire drainage system needed to be regularly and systematically cleaned and called for smoking of all drains to locate any illegal stormwater connections to the sewer.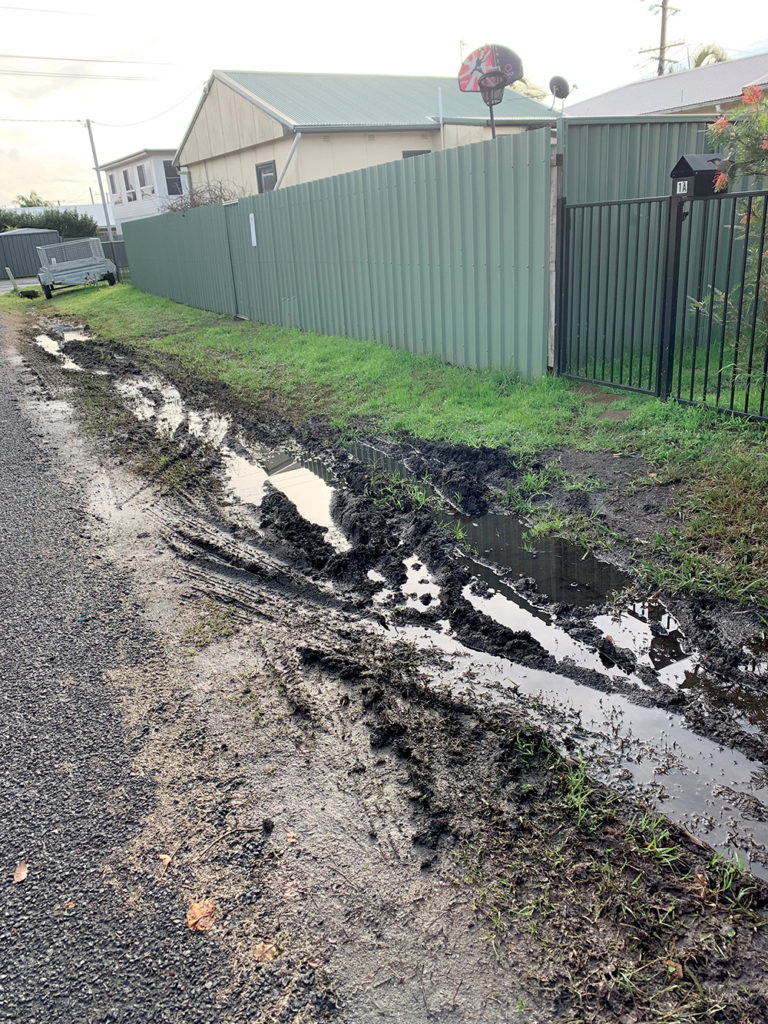 In a lengthy response, Council staff said drainage infrastructure in the Davistown area had been constructed and sized in line with the adopted drainage design specifications of the time.
It said the sealing of older drainage pipe systems, like the Davistown system, is undertaken as part of the planned replacement or upgrade of the drainage systems but that the design and installation of floodgates needed to be carefully considered and was not currently planned for Davistown.
While there are no drainage upgrade projects planned in the Davistown area in the 2020- 21 financial year, the response said, works will continue on the upgrade of Davistown Rd which includes drainage improvements associated with the road project.
However, it did say the community could highlight specific flooding locations and request an investigation and it is from this Cr Gale takes heart.
"I have gone back to the progress association and asked for a list of locations to be investigated and have reported those to Council officers and I won't be letting this issue go," she said.
"Drainage is a major issue, particularly at Davistown, and I wasn't satisfied with the response so I am continuing to try to get more traction.
"While I am aware there are budgetary considerations and it won't happen overnight, I will continue fighting for the remainder of my term.
"The benefit of handling the matter through Questions on Notice is that the concerns are now on public record.
Progress Association president, Jenny McCulla, said she did not want to see a repeat of the situation in February, when more than 400 homes were without a toilet or clean water for up to four days.
"Even after light rains, the flooding is evident and there is mud everywhere," she said.
"The flooding, antiquated drainage and inefficient sewerage system needs some attention now, not when another sudden heavy downpour knocks out the service again."
Terry Collins