UPDATE: The Avoca Markets have now been cancelled due to ongoing COVID-19 concerns
The well-known Avoca Beachside Markets will be resuming on Sunday, July 26, after being forced to stop running because of COVID-19.
The monthly market, which is held at Heazlett Park Foreshore, has not run since February.
To ensure the event abides by the required restrictions, the layout of the market has been altered.
Event organiser, Brad Cardis, said he is looking forward to bringing people back together.
"We are so excited to get back out there – it gives us a chance to say, 'look we are back,' with the restrictions," Cardis said.
"We just wanted to make sure that whatever we do out there is within reason.
"We made the decision that it can be done on a reduced level," he said.
The Avoca Beachside Markets is known for hosting a range of stalls run by businesses who sell products such as local art, skincare, jewellery, clothing, international food and more.
It is also a popular place to watch local musicians who play throughout the day.
Cardis said reopening the markets is not only crucial for the community, but also for stall owners who rely on it for business.
"We have 110 business, and they really need some guidance as well, because some of them have not been working for five months and have had no income,"
"We are going to lose about 30 stalls this month because of the spacing, so we are really trying to focus on the ones that have been affected the most," Cardis said.
To accommodate for distancing measures, organisers have mapped out a whole new site map in line with Council requirements in which all stalls will have to be spaced out to make room for the required one-metre gap.
"In the food area, we have done some changes with the spacing because obviously, that's where a lot of the crowds come from, to eat and drink," Cardis said.
There will be hand sanitisers at all entry points of the market and ground staff who will tract compacity.
Visitors will also be urged not to sit down or gather in groups for long periods.
Cardis emphasised they are placing responsibility on all the stall owners to do their part, with each business asked to sign a document declaring that they will be COVID safe.
"It just comes down to everyone doing their bit because we have seen what happen when it is not done properly," Cardis said.
Daniel Hughes is the owner of Mr Goaty Gelato and Bar Botanica, and a long-time stall operator at the Avoca Beachside Markets for a while.
Because of the shutdown Hughes had to close his shop, Bar Botanica, for ten weeks.
Over half of his income comes from events such as markets and weddings, so the reopening of the Avoca market is very important.
"This is the first event we have done since we have had to close, so it's a really special thing for us because it's the first one back and Avoca Markets are our absolute favourite," Hughes said.
Hughes also said he would be making sure he is abiding by all of the required COVID restrictions.
"We have stopped taking cash payments, so we are contactless, and we are frequently sanitising.
"Our operation from the van is simple… we have gelato in the freezer, you pick up the cone and put the gelato in it.
It is pretty safe and easy for us in comparison to a lot of people," Hughes said.
Lisa Sanasi has also been running her stall, Lisa Sanasi Ceramics, at the Avoca Beachside Markets for some time and emphasised how important these markets are for bringing the community together.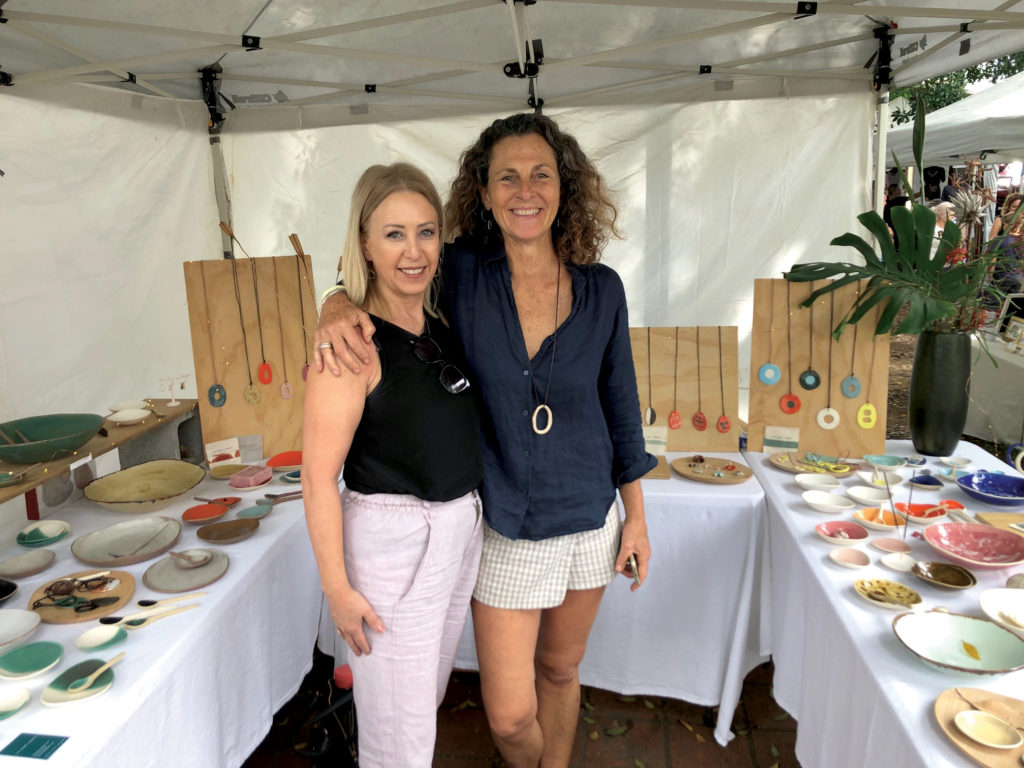 "People have come to know and love it as a social outing.
"Even if people are not purchasing, they go for a wander through the markets on a sunny day," Sanasi said.
"It is great for the business and getting people out and about, but there is also a slight sense of being daunted but this looming possibility of clustering people," Sanasi added.
Cardis also feels the pressure, but he still has not let that take away from the excitement.
"I am over the moon," he said.
"It still is a bit confusing for us, but we are going to do everything in our power to have it as ethical and keep it all within reason."
Jacinta Counihan
Story update: Central Coast Newspapers received information from the event organisers on Friday 17 at 2.34 pm that the markets will not go ahead after all.