Seven Central Coast residents were recognized in the Queen's Birthday 2020 Honours List on June 8, with 933 awards given nationally.
Governor-General David Hurley said the awards were a reflection of hard work, great ideas, love and compassion.
"This list recognises a group of outstanding Australians who have made a contribution to their community, to Australia globally or domestically," Hurley said.
"Their efforts have been noted by their peers, they've been nominated and assessed independently as worthy of recognition."
More than 40 per cent of recipients in the General Division were women.
"We are working hard to achieve parity between male and female nominations and to increase the diversity of nominations in other areas," Hurley said.
The Order of Australia recognises Australians who have demonstrated outstanding service or exceptional achievement.
The Companion of the Order of Australia (AC) is given for eminent achievement and merit of the highest degree in service to Australia or to humanity at large.
The Officer of the Order of Australia (AO) is for distinguished service of a high degree to Australia or to humanity at large
The Member of the Order of Australia (AM) is for service in a particular locality or field of activity, or to a particular group
The Medal of the Order of Australia (OAM) is for service worthy of particular recognition.
Anyone can nominate any Australian for an award in the Order of Australia at www.gg.gov.au.
John Della Bosca AM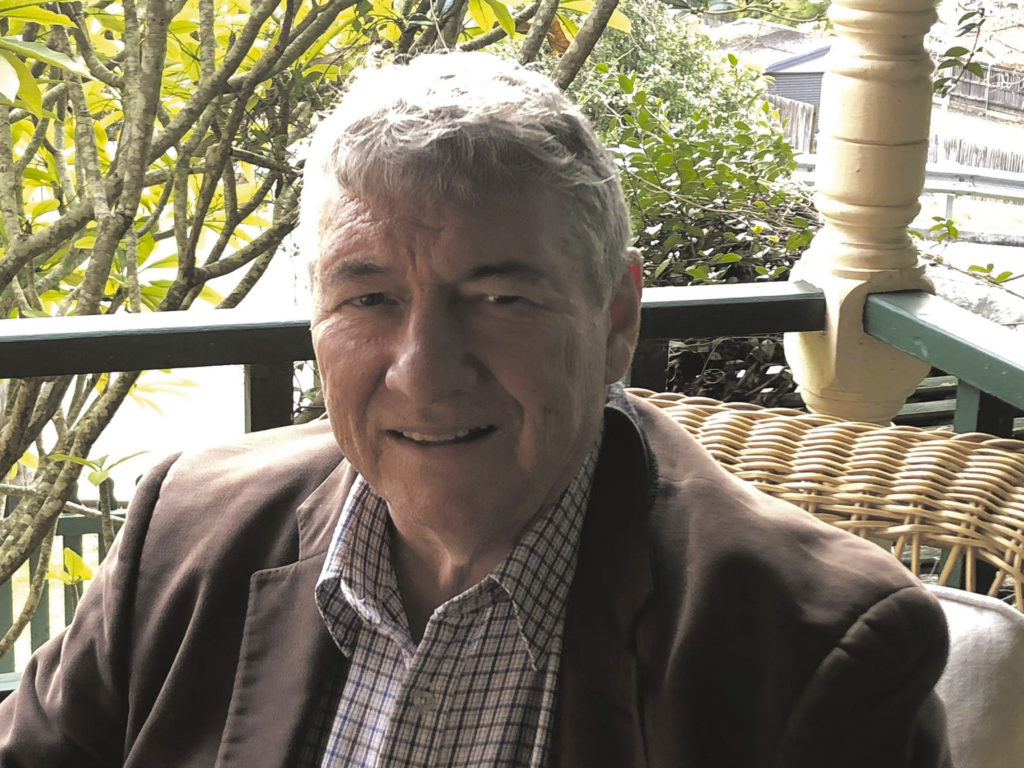 The thing John Della Bosca of Woy Woy Bay is perhaps most proud of from his time serving in State Parliament are two disability packages he was involved in formulating which led to the eventual establishment of the NDIS.
And Della Bosca, who was recognised with an AM, has carried over his work with the disabled into his life after politics.
He received his AM for significant service to public health, particularly in the disability and drug support sectors, and to the Parliament of NSW.
A prominent political figure from 1999-2010, Della Bosca held a variety of ministerial positions during his time in parliament and was Leader of the Labor Party in the NSW Legislative Council and Vice President of the Executive Council from 2005-2009.
But it was his time as Minister for Disability Services, from 2005-2007, which made the most lasting impact.
"I don't really miss politics, but a political life can be good because you can do lots of things you can't do through other forms of activism," he said.
"You can effect change in a different way.
"As the Minister I saw things through a whole new set of eyes and made a resolution to use whatever skills I had to change things."
Now working at the Whitlam Institute at Western Sydney Uni as Social Director Research and Policy, Della Bosca has devoted himself to working for the disabled and for drug prevention.
He was National Campaign Director for the Every Australian Counts campaign from 2010-2017.
The grassroots campaign, which fought for the introduction of the NDIS, was a big achievement.
"It is so many times better than the scheme it replaced," Della Bosca said.
I led the campaign but there were thousands involved.
"It was a big collective effort and very important; it made a lot of things better for many disabled people."
Della Bosca is the Former Chair of the National Cannabis Prevention and Information Centre and current Chair of Family Drug Support Australia.
"When I was first elected to parliament there was a lot of concern around drugs – chiefly about people injecting heroin and other drugs," he said.
"I became involved in a drug summit and helped put together a lot of changes, some of which have stood the test of time.
"Since then, the drug problem has been important to me.
"I think people tend to write others off when they have a drug problem, but everyone deserves a second chance and sometimes they can turn their life around."
Della Bosca, who lives with his wife at Woy Woy Bay, has two children and said he was delighted to be honoured.
John McKenzie AM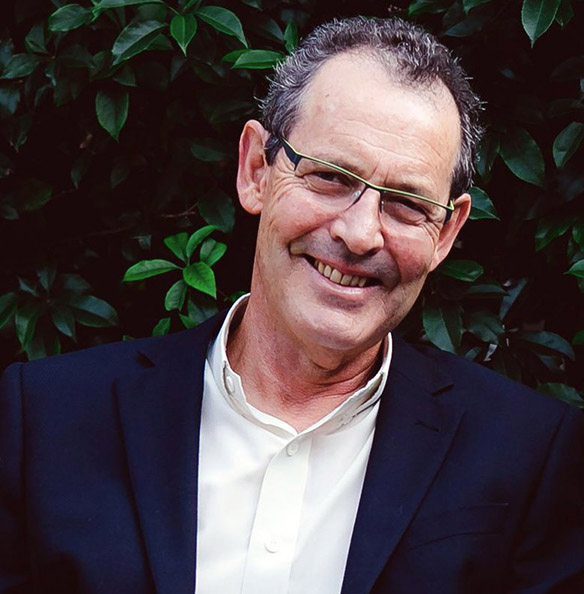 IT was a friendship with an Aboriginal fellow student at the University of NSW who became a dear lifelong friend which set John McKenzie of Pretty Beach on the path for a career dedicated to seeking social justice for the Indigenous community.
McKenzie received an AM for that and for significant service to the law and the legal profession.
"That time at law school at uni was wonderful," he said.
"Young lecturers were breaking the mould and I saw a new way of doing things,
"That led to me doing volunteer stints with various Aboriginal community organisations and legal aid offices.
"By the time I graduated I was firmly of the view that's what I wanted to do and my very first job was with Aboriginal Legal Services in Moree."
What followed was a stellar legal career which saw McKenzie fulfill various roles including Chief Legal Officer, Aboriginal Legal Service (NSW and ACT), 2006-2014.
But it was perhaps his role as Principal Solicitor for the Royal Commission into Aboriginal Deaths in Custody from 1987-1991, which had the most profound effect.
"It was an issue very close to my heart and probably one of the major frustrations of my career that the great bulk of recommendations to come out of that commission have been so badly ignored in practice by governments ever since," he said.
"One of the fundamental recommendations was that imprisonment should be a last resort; that crimes such as public drunkenness and offensive language should never result in imprisonment.
"But governments have felt the lobby from other pressure points not to go down that path.
"I don't think any change will happen soon.
"I have lived through many disappointments but that is miniscule compared to what generations of Aboriginal people have lived through.
"Change has been a long time coming and becomes more challenging as the decades roll on.
"But I remain hopeful; I have seen some change even as other things go backwards."
McKenzie said the major achievement of his career was individual clients whose lives were in some way made better by whatever he could do as their lawyer.
In his current role as NSW Legal Services Commissioner, he looks into complaints against lawyers in NSW.
"I do quite a number of seminar presentations on how lawyers can do a better job," he said.
"A good proportion of younger lawyers are very concerned about social issues and trying to do something about it; I am nurturing them to do their best."
McKenzie, who said he had never expected such an honour as an AM, escaped the big city with his partner in the mid '80s and has commuted from the Central Coast ever since.
William Purcell AM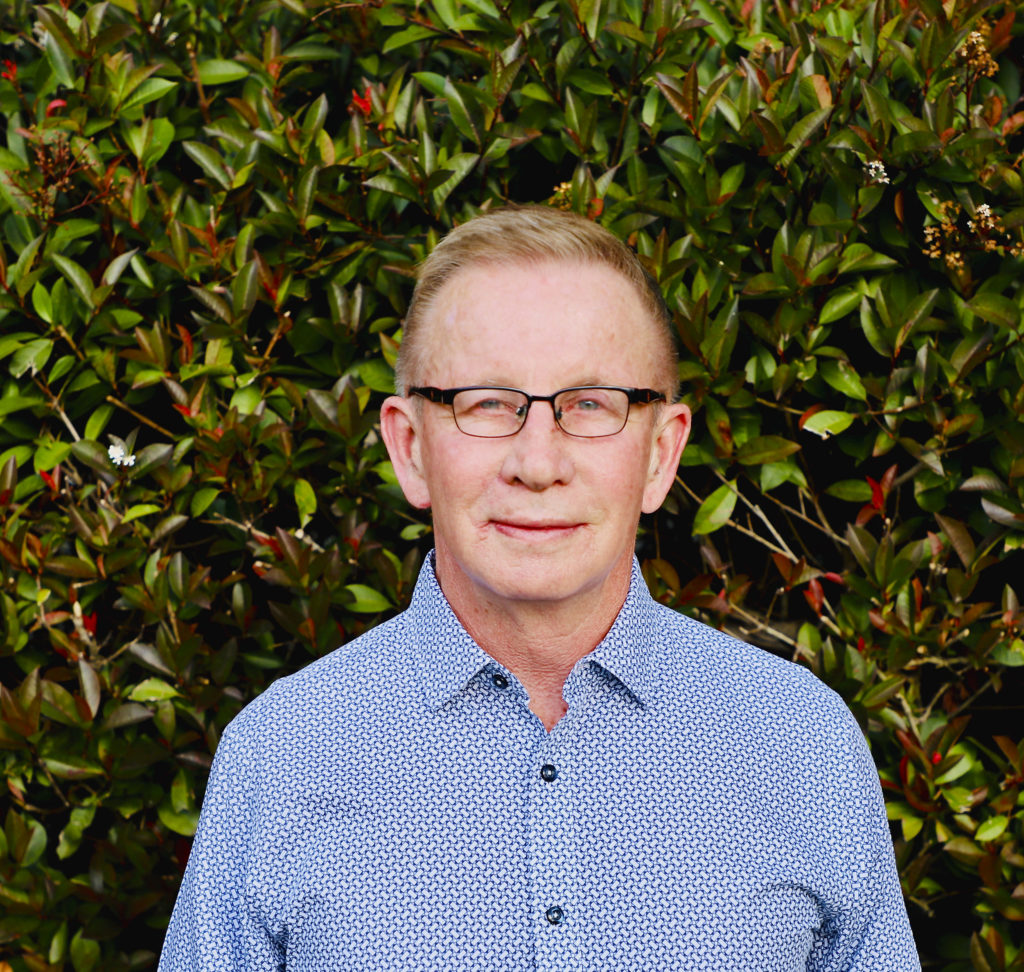 When William Purcell of Terrigal was a child he had a Japanese penfriend which began a lifetime fascination with the Asian country.
He was recognised with an AM for significant service to tertiary education, to business, and to Australia-Japan relations.
"I won a scholarship to go to Japan when I was at Uni and studied Japanese at Kyoto University as well as doing a PhD on Japan," he said.
"I always had that academic interest, and when I received my economics qualifications, I was able to combine those two interests."
Purcell has consulted with many Japanese companies over the years and has served as Director of the Japanese Economic Centre at the University of NSW as well as starting a Japanese language program at the same uni.
"I also chaired the Japanese JET program which sends Australians to teach at Japanese schools," he said.
"When I was a young person Japan was the centre of the world.
"It influenced a large area of Australian economy and trade
"I was one of the first Australian economists to speak and read Japanese and it has been a wonderful experience.
"I have a deep fondness and regard for Japan – it has a fascinating mix of modernity and extreme history.
"Some of the architecture is extremely modern and in other places it is very traditional.
"The people live on only 10-15 per cent of the land and the rest is beautiful forest."
Purcell has been an Emeritus Professor at Sydney's University of Technology since 2018, served as Deputy Vice-Chancellor (International and Advancement) from 2009-2018 and is former Head of the Management Committee for the Australia-China Relations Institute.
He has held a variety of positions at the University of Newcastle and the University on NSW and was a Professor of Economics at the University of Tokyo from 1986-90.
He was awarded the Japanese Foreign Ministry Commendation for contribution to Australia-Japan relations in 2018.
Purcell was surprised and excited to be named in the Honours List.
"I am sure there are many more deserving, but it is lovely to be recognised," he said.
Purcell and his partner came to live at Terrigal three years ago.
Michael Hickey OAM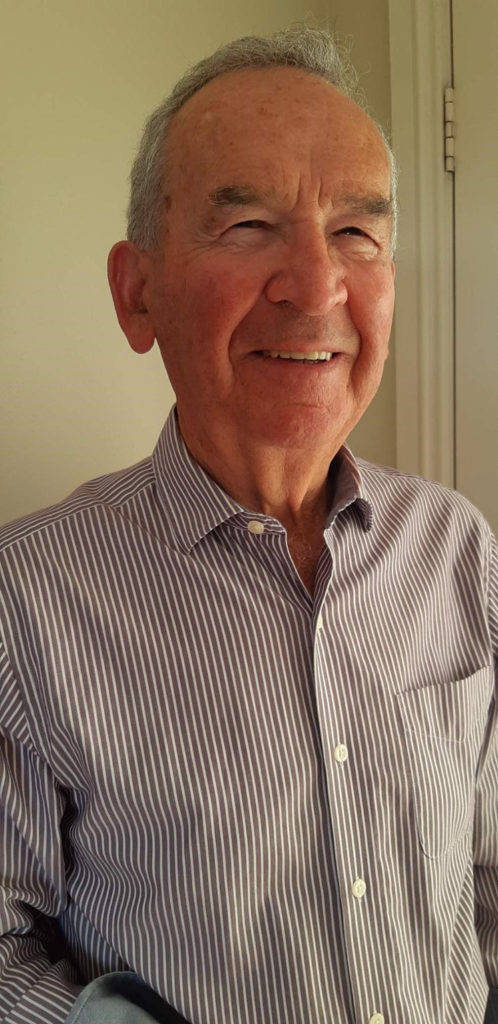 When Michael Hickey of Terrigal returned from 12 months' national service in Vietnam in the 1960s, one of the first things he did was joint the local RSL and he has been supporting other veterans and their families ever since.
Hickey received an OAM on Monday and said he still can't believe it.
Raised by a mother who instilled in him the value of helping others, Hickey said the huge volume of work he has done with the RSL and with Legacy is "just part of his nature".
"I was one of the first Nashos and joined the RSL in Wagga when I got back," he said.
"When I moved to Blayney, I joined Legacy and found it very rewarding even though there was only a small group we looked after."
When he retired to Terrigal with his wife, Hickey joined Brisbane Water Legacy, where he has been a Board member since 2010 and has held various leadership positions.
"We are still looking after about 1400 widows, as well as people with special needs and youth," he said.
"It has been very humbling and rewarding to look after these lovely people and I am thrilled and honoured to be on the Board.
"During the coronavirus pandemic, we have been on the phone to them every day to make sure they're OK.
"It's just about looking after people.
"A lot of them have been alone for years having lost their partners at war, or since, and it is extremely important to keep looking after these dear ladies.
"We organise functions for them throughout the year."
Hickey keeps in close contact with his former war buddies.
"August 18 is our special day when we link up wherever we can, sometimes interstate, and we call each other in between," he said.
Hickey is also a member of the Terrigal Wamberal sub-branch of the RSL, the Rotary Club of Terrigal and Terrigal Life Saving Club, where he still enjoys doing beach patrols.
Hickey said receiving the OAM was an enormous honour which was beyond belief and one of the hardest things was keeping the news from his three children and four grandchildren until Monday.
He was also excited to share the news with his mother, who is "still with us" at the age of 105.
Douglas Roser OAM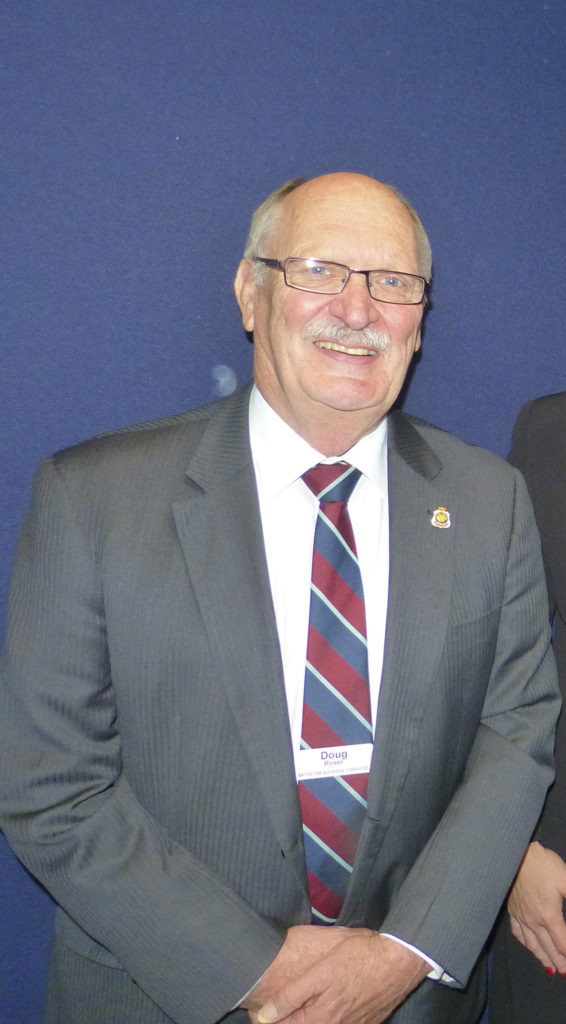 Douglas Roser of Forresters Beach joined the Air Force at the age of 16 and was selected to do engineering training, which set him on his life path.
He was recognised with an OAM for services to the community and to engineering.
"I spent 20 years in the Air Force and it was a wonderful time, where I had so many experiences," Roser, who retired as a Group Captain, said.
On leaving the Air Force, Roser was "headhunted" by AWA, where he had a range of roles including Executive General Manager, Defence and Communications Division from 1981-1991.
A member of Engineers Australia since 1965, he has held a variety of roles in defence engineering, including at The Royal United Services Institute for Defence and Security Studies NSW, where he was President from 2010-2013.
He was also President of Battle for Australia Association NSW (2016) and has been Chair for the NSW branch of the Australian Society for Defence Engineering (2009-16) and National President (2009-2014.
He was Chief Executive Officer of the Civil Aviation Authority from 1991-94 and Project Director for a range of Australian Government and World Bank programs from 1994-2005.
"I have thoroughly enjoyed working for the defence industry on important projects," he said.
Roser said some of his most rewarding assignments had been helping to restructure civil aviation in the Philippines and working in Papua New Guinea and Indonesia.
"I was taking Australian knowledge and putting it into other countries – teaching their people," he said.
"I've had a wonderful career but that was the thing I really enjoyed the most."
Roser has been active in various RSLs over the years and has been a volunteer for the South-East Region of the Royal Flying Doctor Service since 2002.
"As a country boy, I have enjoyed looking after the service's speaking program and helping to portray what a wonderful service it is," he said.
Five years ago Roser and his wife moved to the Central Coast.
"We had had enough of high rise and it is an absolutely lovely place to live," he said.
"I have led a wonderful life in this country and like to think I have repaid it a little."
Roser has two children, four grandchildren and a great grandchild on the way.
Harold Sharp OAM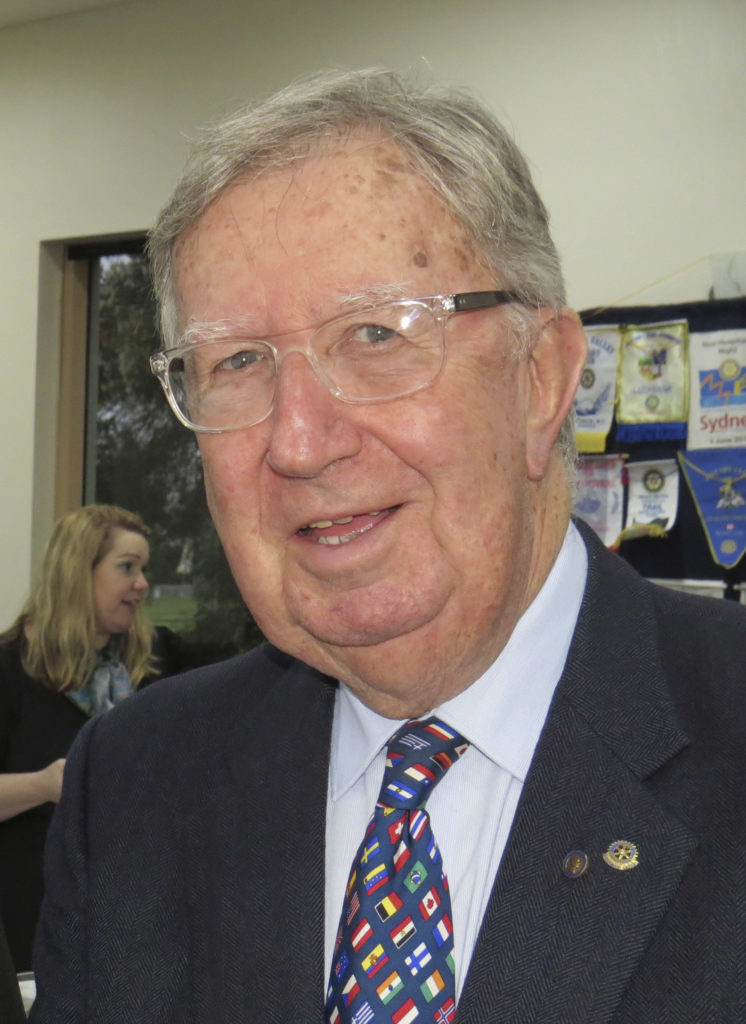 Ever since he was a young man, Harold Sharp of Erina has been working with the less fortunate.
Sharp said he was "excited and humbled" to be recognised with an OAM for his service to the community, and to charitable initiatives.
His list of community involvements is astounding and includes more than 40 years with Rotary International, for which he received the organisation's Service Above Self Award in 2010.
Since joining Bondi Rotary in 1977, he has been involved with various clubs, joining Terrigal Rotary in 2017.
He is Chair of Rotary Oceania Medical Aid for Children and has also been a Director of Australian Rotary Health Research and Rotary Down Under.
He is a Director of Better Hearing Australia (Sydney) and has worked with numerous organisations including the Royal NSW Institute for Deaf and Blind Children, Fairhaven Services, Central Coast Community Chest, Central Coast Abilities, the Mariners Football Club and Meals on Wheels.
He was also active with the Fundraising Institute of Australia for many years, holding various positions including president of the NSW chapter and national marketing manager.
"People ask you look at organisations and you see where you can help out – that's just me," Sharp said.
It is his work with Rotary which has perhaps been the most rewarding.
"I was involved with a group study exchange, where we brought a group of wheelchair users out from Phoenix, USA, for five weeks and we sent five Australians there as well," he said.
"That was a real highlight for me.
"I feel as though the exchange helped changed the mindset of people regarding people in wheelchairs."
Sharp is also proud of international projects he has been involved in.
"We have done a lot of work in Indonesia and The Philippines and we built 20 schools in China," he said.
"We were able to help children undergo life changing surgeries – open heart surgeries, and operations to help some who wouldn't have been able to walk without surgery.
"All of these experiences were very emotional, but I never expected to, receive an award – I just wish my parents were alive to share in this."
Sharp moved to Avoca 15 years ago, after spending many years holidaying on the Central Coast.
He has three children and seven grandchildren.
Reporter: Terry Collins