About 400 people turned out in Wyong on Saturday, June 6, to show solidarity with the Black Lives Matter movement which has swept Australia and the globe.
Tens of thousands of people in capital cities and towns across the nation defied pleas from the Prime Minister and NSW Premier to stay away, fearing that the large gatherings contrary to public health orders imposed to control COVID-19, would cause a new outbreak of the pandemic.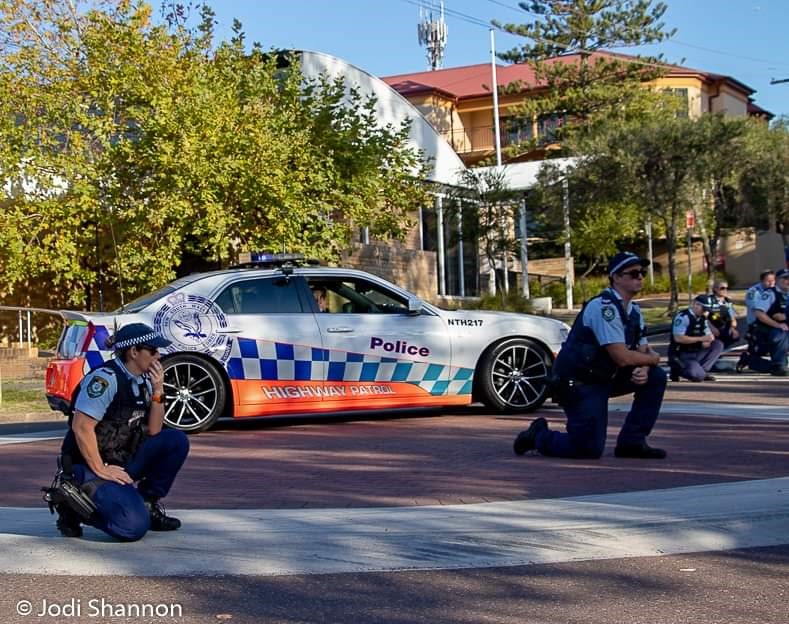 The peaceful march and protest on Darkinjung country in Wyong was organised by Barang Regional Alliance to voice opposition to police brutality and to remember and honour the 432 Aboriginal and Torres Strait Islander people who have died in custody since the Royal Commission into Aboriginal Deaths in Custody ended in 1991.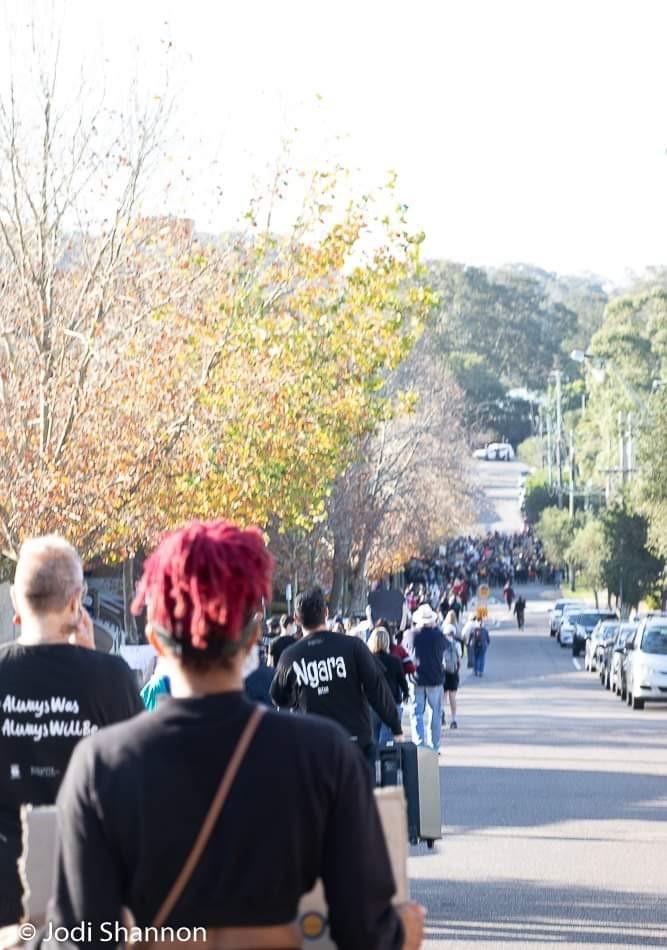 Executive Director of the Alliance, Vickie Parry, said these things are not talked about every day, so the message was that we haven't forgotten.
"We need to know, even if they were accidents.
"We need to have those answers because otherwise they are just unresolved and that doesn't help the families and it doesn't help our communities.
"It's about the treatment of Aboriginal people when it comes to incarceration.
"And, we're still fighting for the 432 people who passed away in custody, they are not forgotten.
"Our communities have always worried about our young people getting picked up, we've got the statistics that let us know that we are the most incarcerated people."
The 1991 Royal Commission gave about 330 recommendations, "but very few of those have been implemented", says Parry.
"Hopefully, the government does start looking at those recommendations and implementing them or otherwise they'll just have another Royal Commission and we'll still be no further ahead.
"We need to make some change or we'll just be sitting here for another 10 or 20 years without any change.
"The march was a resounding success, our community coming together like that, I've never seen anything like that on Coast
"It was such an amazing day for our community on the Central Coast because to come together like that, and I'm talking about the non-Aboriginal people too," Parry said.
"We have to give a big shout out to the police, because it was pulled together so quickly and the police really did support us, and it shows us that we do have some great police out there," she said.
"There were no scuffles, there was nothing that the police would have to be called in to handle.
"I think people were in awe, too, that the police knelt when we knelt."
"We had a lot of Aboriginal youth who were really involved in the lead-up to the march and were just wonderful, they stood up there and it was lovely to see that our young people cared that much in our community.
"They are important as they are our leaders in the future."
Parry said special care was taken to follow the COVID health rules and the Yerin Eleanor Duncan Health Services made that sure masks were handed out and they provided hand sanitiser.
As the crowd moved from the Wyong Neighbourhood Centre, where the march started, they were ushered in groups of 20 to the Court house, where Aboriginal Elders gave speeches.
There was song and dance, a smoking ceremony, and 432 candles were lit in honour of those passed away in custody since 1991.
"It was wonderful to have Aunty Madeleine McGrady with us, she's been to many a march in her time, she's a long-time activist and a strong advocate" Parry said.
Gavi Duncan performed the smoking ceremony and BJ Duncan was another of the Elders attending the march.
The Barang Regional Alliance is a not-for-profit Aboriginal organisation supporting the empowerment of Aboriginal people on Darkinjung Land on the Central Coast.
It advocates to reform current thinking, systems and processes, to deliver more effective service delivery outcomes and accountability to the Central Coast Aboriginal community.
There are six organisations in the Alliance: Yerin Eleanor Duncan Health Services; NAISDA Dance College; GNL Aboriginal Corporation; Mingaletta Corporation; and, The Glen Drug and Alcohol Rehabilitation Service.
Source: Interview, June 9, 2020 – Executive Director, Barang Regional Alliance, Vickie Parry
Reporter: Sue Murray