A major operation by Greater Sydney Local Land Services (GSLLS) has culled large numbers of wild dogs in the Kulnura area, following increased reports of attacks on livestock in recent months.
GSLLS biosecurity officer, Gareth Cleal, led the campaign enlisting the support of landholders and public land managers in the Mangrove Creek catchment area including Central Coast Council, Forestry Corporation NSW and Hanson Quarry.
"After the bushfires we had increased reports from landholders of dogs killing livestock in the Kulnura area," Cleal said.
"We'd recorded nearly 120 deaths in total."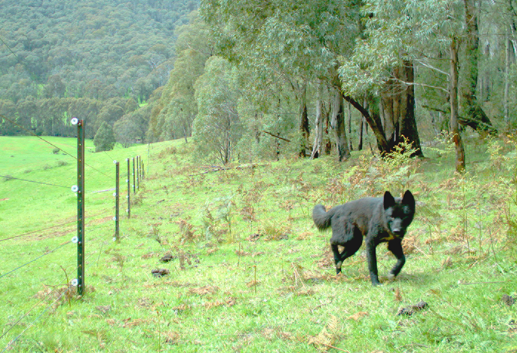 Cleal worked with the community to set up monitoring cameras on impacted properties, identifying about 10 different dogs including pups within the first two days.
"It was obvious livestock losses were going to continue if we didn't do anything and within days, we'd rolled out a baiting program which covered more than 1000 ha," he said.
"Within weeks, the number of dogs recorded on cameras had dropped dramatically and within a month livestock attacks and sightings were non-existent."
Livestock owner, Shane Helson, was one of the residents to take part in the program after losing more than 20 sheep to dog attacks in just two weeks.
"We've been here 20 years and I've never seen anything like it, it was horrific," he said.
"My daughter would go down in the morning to check on the sheep because we were very worried about what had happened overnight.
"I would see her calling and think to myself what's happened now; on more than one occasion she discovered total devastation from dog attacks.
"I've never faced a situation like this, it's a bit overwhelming but I called LLS and Gareth was here the next day with a cage trap and some great advice.
"It was amazing how quickly the attacks stopped, it just shows how important it is that everyone plays their part in these programs, whether they're directly affected or not."
Cleal said the incident highlighted the fact that wild dog control is more important than ever as the bushland recovers from the devastating bushfire season of late 2019 and early this year.
"These programs are critical to supporting our local farmers as well as protecting our environment, native wildlife and domestic animals," Cleal said.
The annual autumn baiting program conducted throughout the Central Coast concludes on May 29.
Source:
Media release, May 21
Greater Sydney Local Land Services