Everyone is being asked to keep their eyes peeled for the critically endangered Regent Honeyeater or Swift Parrot, and to report any sightings.
Birdlife Australia has been forced to cancel its systematic May survey because of COVID-19 restrictions and is asking Coast residents to help.
"Having to cancel the survey is extremely disappointing," said Allan Benson, the Central Coast Representative for the Regent Honeyeater Recovery Team.
"Normally 30 observers would survey more than 70 sites focusing on areas where Swamp Mahogany is flowering," he said.
"Last year, we were fortunate to find up to 150 Swift Parrots at Joshua Porter Reserve in Chain Valley Bay, and four Regent Honeyeaters at Nelmes Rd, Blue Haven.
"Identification of both Regent Honeyeaters and Swift Parrots can be tricky, as Regent Honeyeaters can be easily confused with the very common New Holland or White Cheeked Honeyeaters.
"There are large numbers of Musk Lorikeets on the Coast at the moment and these are very easily confused with Swift Parrots."
Benson said his team would appreciate a report of sightings of Regent Honeyeaters or Swift Parrots and a photograph would be very useful.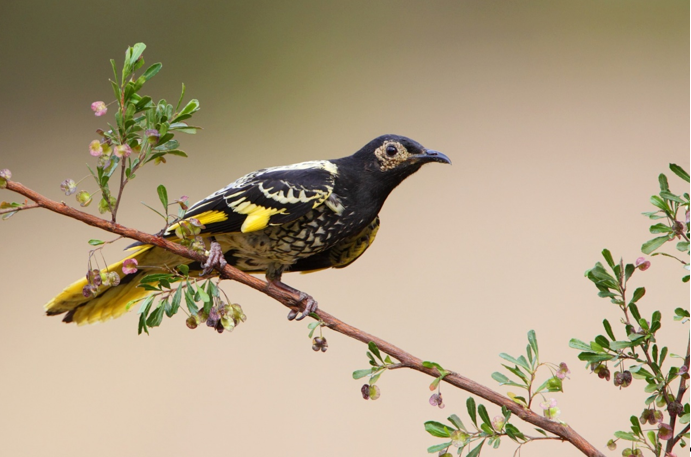 Report any sighting to: mick.roderick@birdlife.org.au
Source:, Media statement, May 11, 2020 Central Coast representative, Allan Benson Birdlife Australia.