The NSW Government's new COVIDSafe Transport Plan was released on May 18, but it has left Central Coast commuters who rely on public transport wondering how they'll get to work.
And the region's Labor MPs, spearheaded by Shadow Minister for the Central Coast, David Harris, say it will create "massive issues" for both commuters and schoolchildren.
Designed to deter a possible surge of coronavirus cases once commuters return to the public transport network, a cornerstone of the plan is a directive for commuters to avoid travelling during peak times.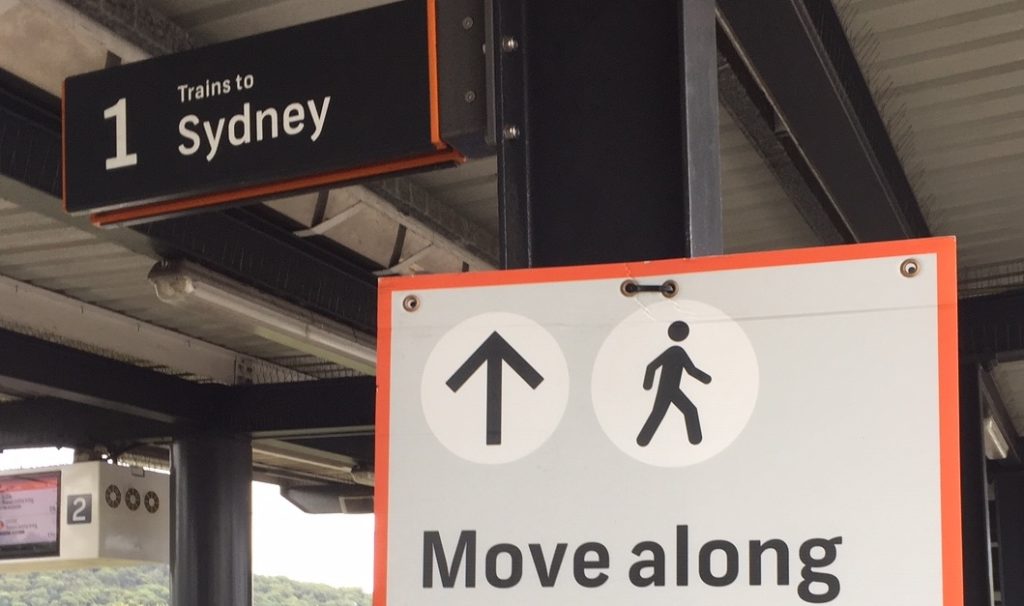 With upwards of 40,000 workers set to recommence travelling to and from Sydney from the Coast from this Monday, May 25, the Central Coast Commuters Association has labelled it an unreasonable ask.
Association Vice President, Eddie Ellis, said local commuters did not have the job security to simply choose to commute outside of peak times and believes any attempt to enforce that directive will result in chaos.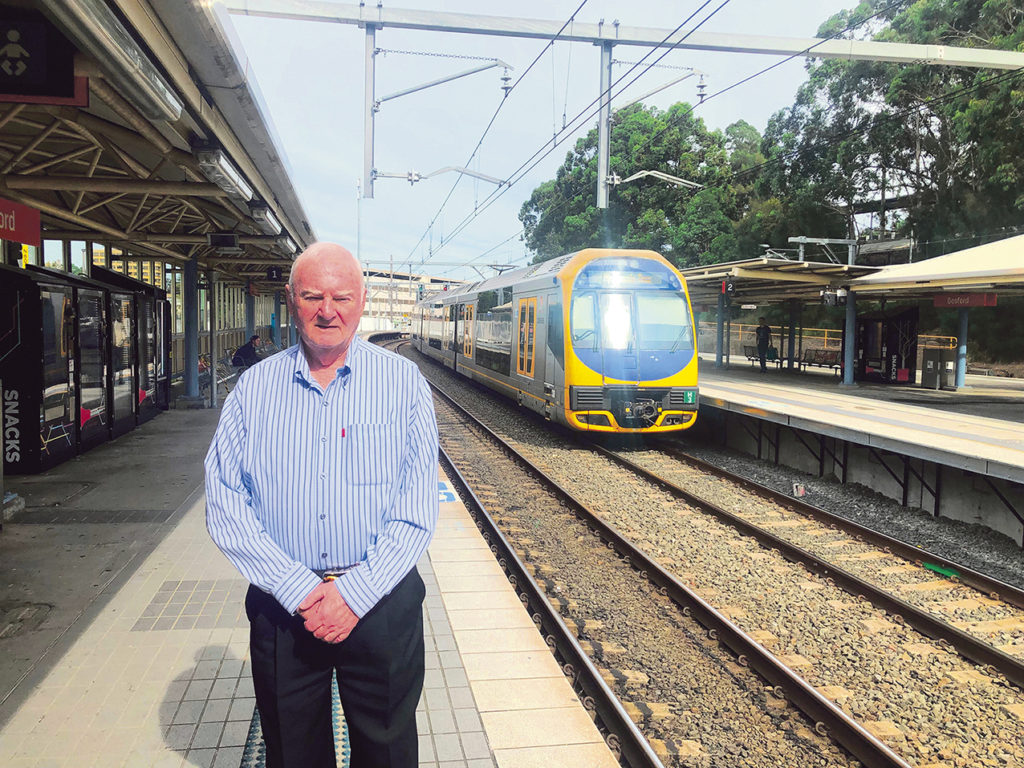 "Not everybody has flexible working hours so commuters can't just decide when they'll go to work.
"I'm sure many would choose to start later and adhere to social distancing if they could, but it's not up to them," Ellis said.
With patronage levels already close to the safety cap for physical distancing, Ellis believes the government's only option is to increase the number of trains.
"More services are something the Association has been advocating for but if the government wants people to return to work, they need to get their new inner-city fleet online much quicker."
Ellis believes the risk of catching the virus mid-commute would likely be high for Central Coast residents, many of whom spend 2-4 hours on the trains during their daily commute.
Parliamentary Secretary for the Central Coast, Adam Crouch, said social distancing rules mean that the public transport network has limited capacity.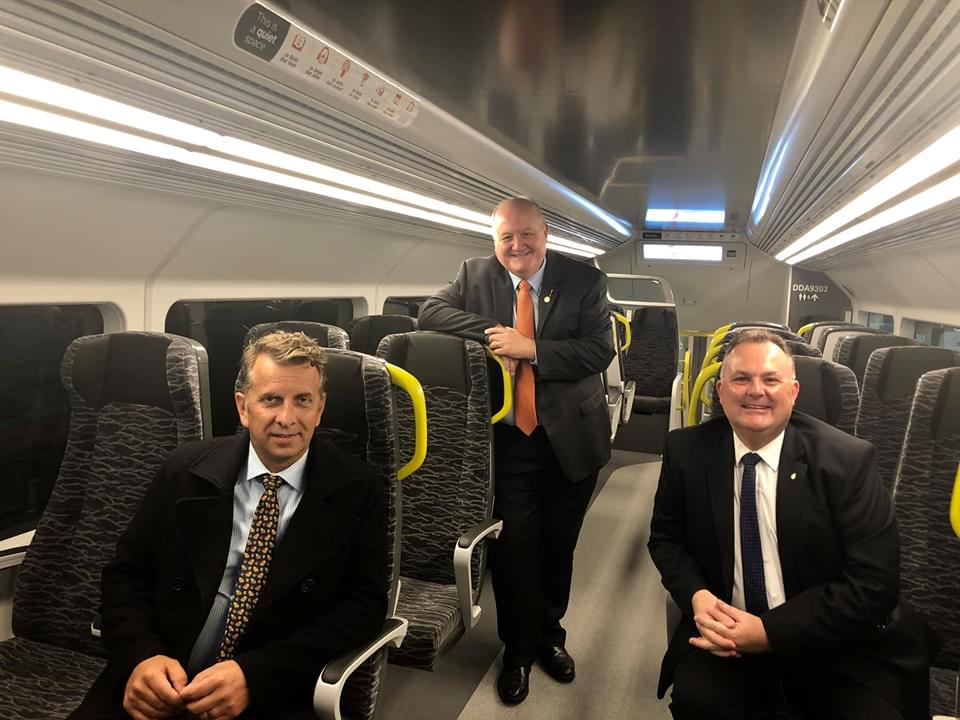 "Many workers in the health and construction sectors work in shifts, so I would encourage anyone who can work flexibly to continuing to work from home or travel at non-peak times," he said.
"Green 'dots' are being placed on Central Coast trains as well as Busways and Red Bus vehicles to show the safest places to sit or stand.
"The message is no dot, no spot."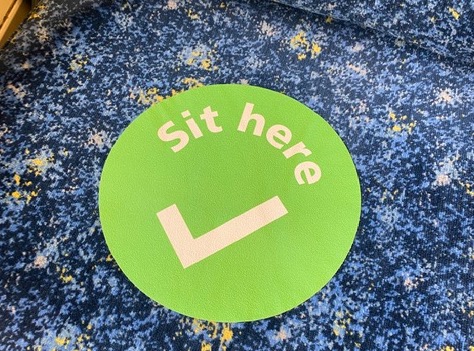 Crouch said another option for those needing to travel to Sydney was drive and park, with all-day parking arrangements available at Moore Park and city car park operators offering special rates for all-day parking.
Apart from advice to avoid peak travel times, the Plan also states: intense and ongoing cleaning will occur throughout the transport network and there will be a continued rollout of hand sanitiser at key transport hubs, including at high demand stations; additional parking arrangements in the city will be rolled out; and the government is working with councils on establishing pop-up cycleways and enhancing pedestrian access to allow more people to find alternative routes to work.
Customers are to be given real time information through apps, social media and Transport Info to see which services have space available to maintain physical distancing.
But Shadow Minister for the Central Coast, Davis Harris, who visited Gosford station on May 19 with Member for Gosford Liesl Tesch, Member for Swansea Yasmin Catley and Member for The Entrance David Mehan, says the fact a maximum of 12 people will be allowed on buses, while only 32 passengers will be allowed on each train carriage is problematic.
"For Coast rail commuters the reality is trains from Newcastle will already be full before they reach Central Coast stations," he said.
"Trains starting from Wyong will be full before they reach Woy Woy.
"The afternoon return from the city will be worse with trains full when leaving Central.
"Will station staff be stopping commuters from entering trains when the limits are reached?
"Most commuters won't even know if seats are available until they get onto the train and then will they be required to leave the train?"
Harris said the restrictions will force more commuters onto the roads increasing congestion, putting pressure on non-existent parking and hitting commuters in the pocket forcing them to pay tolls.
Schoolchildren would also be disadvantaged, he said.
"School buses are already crowded and what happens when 13 students are already on a bus, do buses just drive pass waiting students?" he said
"The Government needs to explain how the restrictions will work in practice otherwise chaos is ensured."
Meanwhile, shadow Transport Minister, Chris Minns, said details of the Plan needed to be clarified, with advice given to bus drivers on enforcing social distancing rules changing three times in the three days following the initial announcement.
"Clearly bus drivers will be put in impossible situations where they will have to instruct commuters not to get on the bus while undertaking their existing duties and responsibilities," Minns said.
"We have been calling for a comprehensive public transport plan for Sydney for the last two weeks.
"We don't expect miracles from the Government, but a clearly articulated plan should have been in place weeks before the announcement about school resuming was released."
Source:
Press release, May 18
Transport for NSW Media
Interview, May 19
Eddie Ellis, Central Coast Commuters Association
Media statement, May 19
Parliamentary Secretary for the Central Coast and Member for Terrigal Adam Crouch
Media release, May 19
Shadow Minister for the Central Coast, David Harris
Media release, May 20
Shadow Transport Minister Chris Minns
Reporters: Dilon Luke and Terry Collins