Woy Woy Little Theatre is set to open its first play of the 2020 season at Peninsula Theatre on February 14.
"In Peter's case, it was when the removal men had left with all the furniture and the new owners of arrived to move in.
"He's so tied up listening to a radio commentary of the latest Test match, sprawled on a comfy chair in the back garden of his suburban home, that he simply refuses to leave when new owners, Ray and Susan, turn up.
"What will the couple do with Peter firmly planted in their garden?
"What would you do?
"How is everything finally resolved – or is it?" Ms Collins said.
Ms Collins said the play was skilfully written and beautifully acted.
Joining Dave Kerslake on stage are Clayton Williamson and Kellie Martin as the young couple and newcomer Diane Warman as Peter's wife Ruth.
With direction by Andrew Thomson and a set from Steve Pembroke, The Final Test opens on February 14 for a three-week season of 10 performances.
Tickets are essential.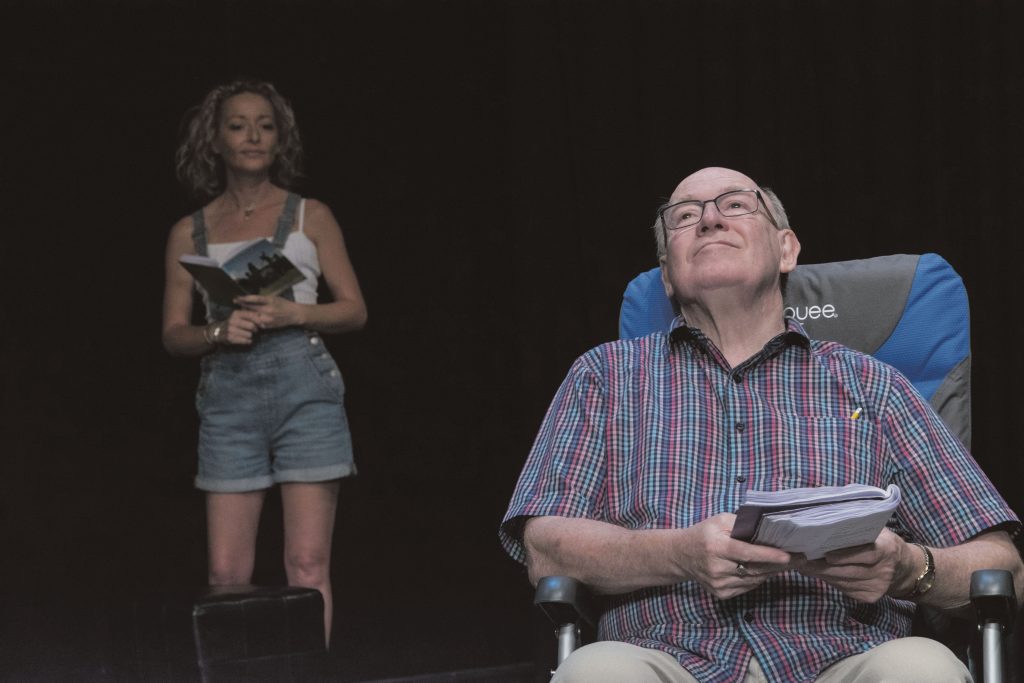 Little Theatre publicity officer Ms Terry Collins said The Final Test by Chris Paling is a touching and funny play about a young couple who move in to their newly-purchased house only to find the previous owner had left something behind: her husband.
"Peter is your typical bloke – loves his cricket, loves his backyard and he has no intention of moving out," Ms Collins said.
Dave Kerslake will take the role originally played by Colin Baker, the sixth Dr Who.
"It is said that the average bloke only knows his wife has left him when he can't find a clean shirt – or clean plate and the washing up has piled up in the sink.
SOURCE:
Media release, 20 Jan 2020
Terry Collins, Woy Woy Little Theatre