Central Coast Stadium has turned 20, and the milestone will be celebrated with a free family fun day on March 29.
Originally scheduled for February 8, the celebration was postponed due to the huge storm event on the Coast that weekend.
Gates will open to the public at 10am, with the first 300 people arriving to receive free ice-cream and chips on a stick.
Central Coast Stadium Manager, Kath Casey, said the day would feature a stadium tour, live music and a display of reptiles from the Australian Reptile Park.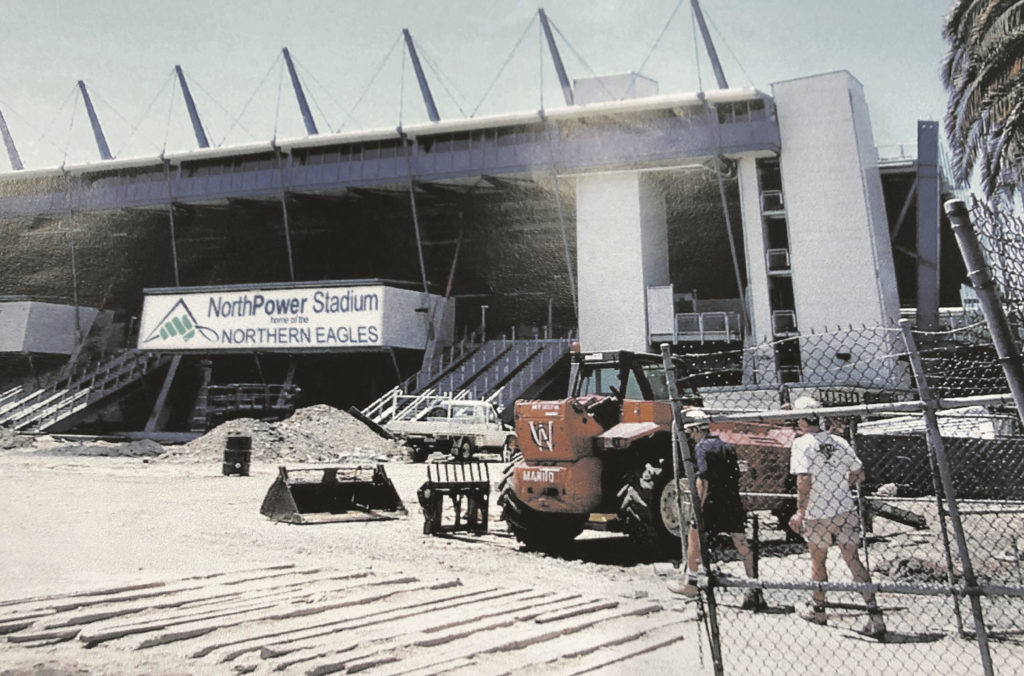 There will be various food stalls and giveaways with the chance to win great prizes, including a Hamilton Island accommodation package.
Also on hand for the festivities will be mascots from the South Sydney Rabbitohs, the Sydney Roosters and Central Coast Mariners.
Casey said the stadium had played an important part in the Coast's history.
"Over the past 20 years the stadium has seen many changes, however, it is now in the best shape it has ever been," she said.
"To date we have hosted more than 490 events and welcomed over 3.6 million people through our gates.
"We are so proud of the calibre of events the stadium has attracted to the region including Lionel Ritchie, NRL matches, Nitro Circus, Rugby Union and A-League games, and it's an absolute pleasure to go to work every day."
Mayor, Lisa Matthews, said the stadium had become an important part of entertainment on the Central Coast.
"From the opening game on February 7, 2000, and indeed even the years before it, the community has taken the stadium to heart." Cr Matthews said.
"Over the years it has hosted everything from professional sport teams to local grand finals, concerts, and our annual community carols.
"It is a true asset to the community which has attracted attention throughout the Asia-Pacific region when it played host to some of Asian football's biggest names, as well as staging Rugby Union and Rugby League World Cup games.
"There has been a lot of history made here over the last two decades and we want everyone to be part of the celebrations."
Source:
Media release, Feb 4
Central Coast Council
Central Coast Stadium Facebook page, Feb 17