Home grown Central Coast clothing company, drøm, has reopened its Woy Woy shop after an absence of three years, during which time the merchandise was sold at markets and pop-up stalls at shopping centres all over the region.
From humble beginnings around five years ago, when founder, Gary Berman, decided to experiment with photographic images of the Central Coast printed on T-shirts and sold them from a small gallery at Avoca, drøm has grown beyond his wildest expectations.
"I thought the Coast deserved its own brand and we have achieved so much," Berman said.
"We opened our Woy Woy store in 2015 and were there for two years before we decided to vacate when some structural changes being made to the shop made it difficult to trade from.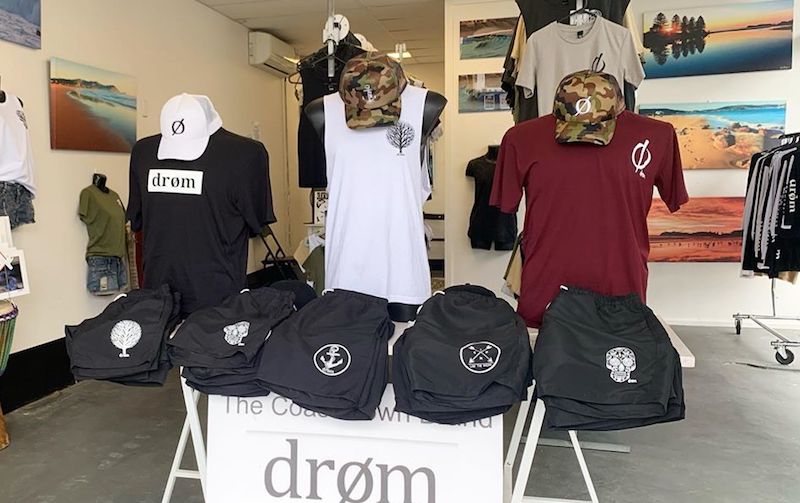 "We had always been trading from markets, but we began to pick up shopping centre pop ups once the shop closed."
Business has been booming, and with plans to expand in a number of ways this year, Berman decided he once again needed a base to work from.
"When we saw that our old shop in Woy Woy was vacant, we jumped at the chance," he said.
"It's amazing how many people remembered us.
"We had built up a loyal following on the Peninsula, so that was another great reason for us to move back.
"We also liked the fact that the shop has changed slightly and now has a separate work room area which is great for us to use for our printing."
While the Woy Woy shop will be drøm's base, Berman still plans to be mobile.
"We will do many of the same markets and shopping centres, but we also plan to get to new areas as part of our expansion plans," he said.
"It's been a great few years since we started drøm and we … are blown away at how well it's gone and what great support we've had on the Coast."
Source:
Media release, Feb 19
drøm founder and owner, Gary Berman