Author: Johnathan Lethem
Publisher: Faber & Faber
I read this book some time ago, but it has since been made into a major motion picture with an all-star cast led by Edward Norton, so I thought I would take another look.
I'm a firm believer in reading a book before seeing the movie by the way. Some people can separate the different art forms and appreciate each for what it has to offer. Not me. I say read the book first.
As the name suggests, the story takes place in Brooklyn in 1999. (Did you know if Brooklyn were a standalone city it would be the fourth largest city in the US – in fact it is on track to surpass Chicago and become the third largest city, but I digress).
The protagonist and narrator, Lionel Essrog, has Tourette's syndrome and is known as the "Human Freakshow" He works at a car company that is a front for a second-rate detective agency owned by mobster Frank Minna. Lionel's cohorts are Tony, Danny and Gilbert who collectively call themselves the Minna Men.
They are orphans, and Frank is a defacto father figure to the boys as teenagers. Frank teaches them the way of the street and his approach to private detective work, which means doing what the clients ask, not asking many questions and never speaking the client's name aloud.
Lionel and Gilbert are on a stake out for Frank at Yorkville Zendo when Frank arrives and is suddenly bundled into a car and driven way. They try to follow but lose Frank and his attackers. When they eventually find him, he has been stabbed and subsequently dies. Lionel takes it upon himself to avenge Frank's death.
He takes us on a journey around Brooklyn and into Maine in the quest to find Frank's killer. We meet a range of characters from Frank's old associates to his wife Julia. In one sense, Motherless Brooklyn is a standard detective story, a typical whodunit.
However, when told through the character of Lionel it becomes quirky, engaging and a page turner. The hardened, smooth-talking sleuth typical of this genre is displaced by the chaotic, out-of-control and sentence-challenged protagonist.
We get inside Lionel's mind, laugh at his uncontrolled outbursts (and internal battles to censor them), meet his invisible friend Bailey, who he constantly swears at, and observe how Tourette's affects every interaction he has. "Tourette's is just one big lifetime of tag, really.
The world makes me "it", again and again, so I tag back. " Lethem himself says of Tourette's, that: "it hovered in my mind as a metaphor for that aspect of human existence that is helpless, compulsive, twitchy. "
He also says the syndrome reflects "the writer's condition: the need to constantly rearrange and order language, to string it together and to compulsively metaphorise experience … now I see a lot of my writing habits as an well-managed and productive version of Tourette's. "
The Guardian writes that Lethem, an acclaimed author and former painter, has created, from what sounds like a ludicrous gimmick, one of fiction's most memorable works, exploring through Lionel both makes us tic and what makes us tick.
Others had issues with this book and thought it too gimmicky. I didn't. Lionel's character is cleverly written by Lethem and I felt Lionel's nerves and frustration with every outburst.
Mostly, I just had fun reading this book, enjoyed the word play and riding along with Lionel through the dark side of Brooklyn.
The story is even better if you can manage to read it aloud with a Brooklyn accent!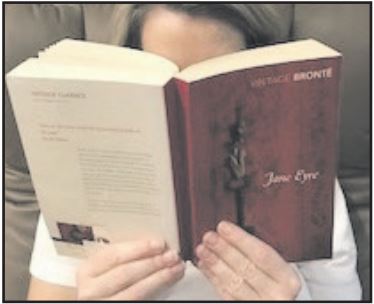 Kim Reardon The Reluctant Book Critic for Coast Community News