A Umina based software company has won an interest-free $400,000 regional growth loan that will allow it to almost triple it's workforce. 
The loan was granted to allow ClockOn in Umina to grow from 8.5 fulltime equivalent positions to 25 positions, according to Mr Taylor Martin MLC, chair of the Standing Committee on State Development. Mr Martin said ClockOn offered rostering, time attendance and payroll systems with a subscription based software platform.
"They can potentially service any company in the world," he said.
"At the moment ClockOn has 14 positions but has a goal to reach 30 positions including software developers, and digital sales and marketing positions," Mr Martin said. The loan came through the NSW Government's Jobs for NSW program.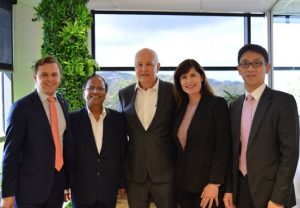 SOURCE: Media release, 5 Sep 2018 Todd Kirby, Office of Taylor Martin MLC