The 22nd IWWF World Water Ski Racing Championships is approaching a crescendo on the Brisbane Water, with each category appearing as though it may go to the final day to crown the best water ski racers in the world.
Australia dominated the first two days of racing, winning every race but one and at the time of writing – heading into Race Day Three on Wednesday, November 15, – led the pointscore in each division.
One of the closest races will be the premier Men's Open F1 category, with past World Junior Champion Carter Robertson taking Race One only to be eclipsed by a late race charge from veteran racer Daniel Graziano who took not only the win, but the Championship lead.
The Junior Boys, which features athletes from the age of 13 to 18, is wide open heading towards the end of the event.
American Ryder Tovatt took Race One by a mere 0.1 second over Khodi Cartledge, but finished a lowly 10th in Race Two.
A second placing from Sydneysider Jaali Walsh, finishing behind Zak Armstrong, saw him take the lead heading to Race Day Three.
Cartledge's sister Leilani has been the dominant force in the Junior Girls category, taking the first two race wins and holding a 129-point advantage at the half way point – the biggest margin in any category.
Maddi Boyer has been another to win both races at the midpoint in the Open Women's F1, but holds just a 22-point lead over current World Junior Champion Nellie McMillan – who miraculously finished second in Race Two after losing her spare ski rope, forcing her driver – father David – to slow drastically to get her back on track.
Like Boyer, Emma Barnes has won both Women's F2 races and holds a 39-point lead over Molly Palser.
American Sophia Rivera has built strongly, finishing the first two races third and second respectively, and is bullish about her chances in the back half of the event.
The Men's F2 race sees Brendan Tidswell in the lead after a Race Two win narrowly in front of Aiden Cuff – who took the first race.
Australians occupy the top four places, with Kiwi Mitch Horan the first of the internationals in fifth.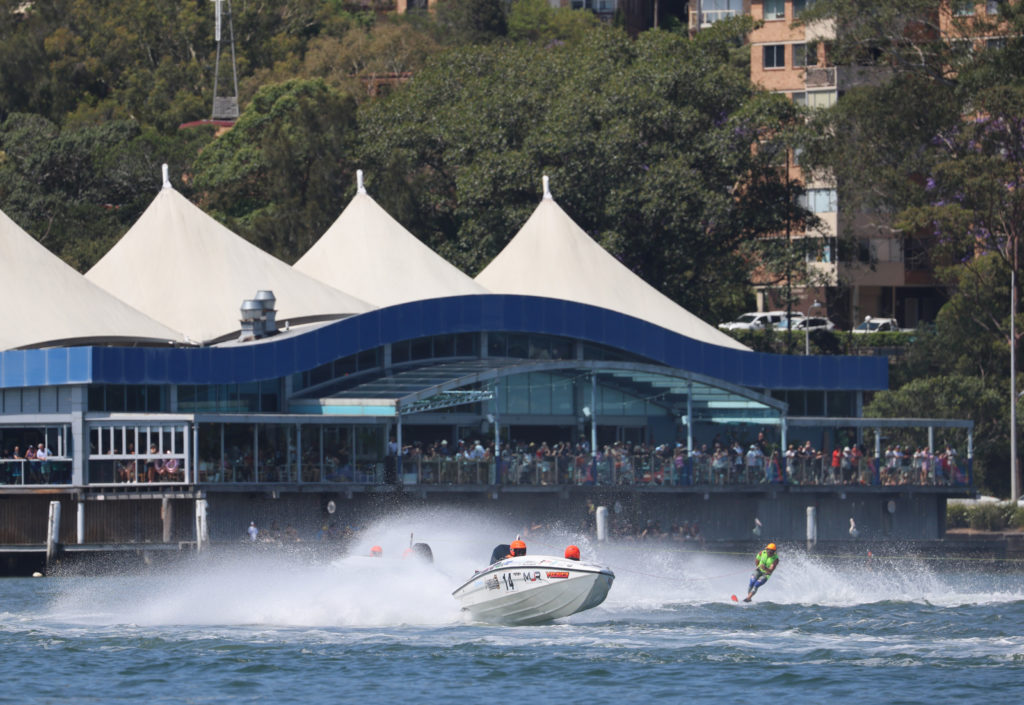 Racing continues Wednesday, November 15, and then is finalised on Saturday, November 18, with the Women's races starting at 9am for 45 minutes plus one lap, the Juniors at 11am for 30 minutes plus one lap and then the Men at 1pm for one hour plus a lap.
They are supported on Wednesday by the International Challenge series, which is a pair of 20-minute plus one lap races at 3pm (Juniors) and 4pm (Veterans) respectively.
Live action can be followed through Ski Racing Australia – www.skiracing.com.au or on the official World Water Ski Racing Championships Facebook page (www.facebook.com/wwsrc2023).